SOMETHING AMAZING HERE
Culinary optical illusions have been sweeping the Internet as talented chefs have been using healthy ingredients found in sushi to create food monstrosities. Sushi burgers, sushi pizza, and sushi tacos came first, but now sushi donuts have become the latest craze.  
Sushi Burgers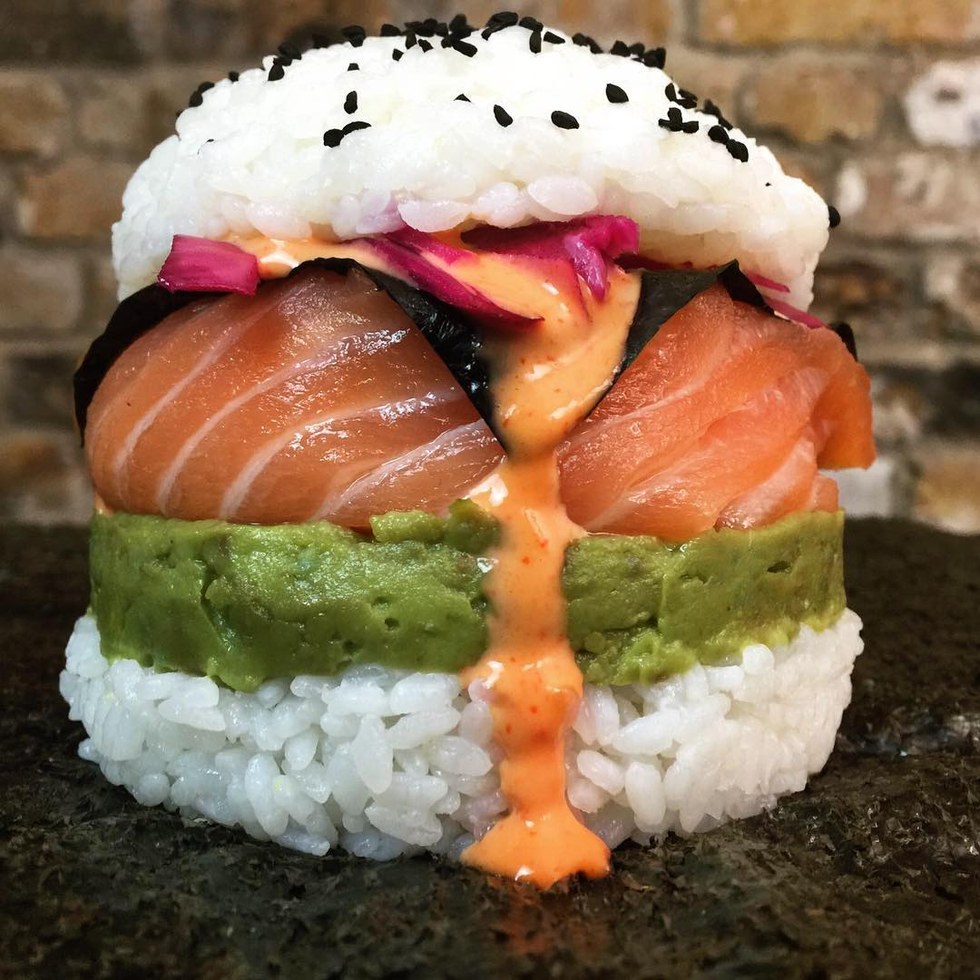 Instagram
The trend of transforming sushi to mirror delectable junk food has been kicked into overdrive recently. Originally, the sushi burger reigned supreme with patties formed out of sashimi, and the ingredients of a delicious roll shaped to look like a hamburger.
Sushi Pizza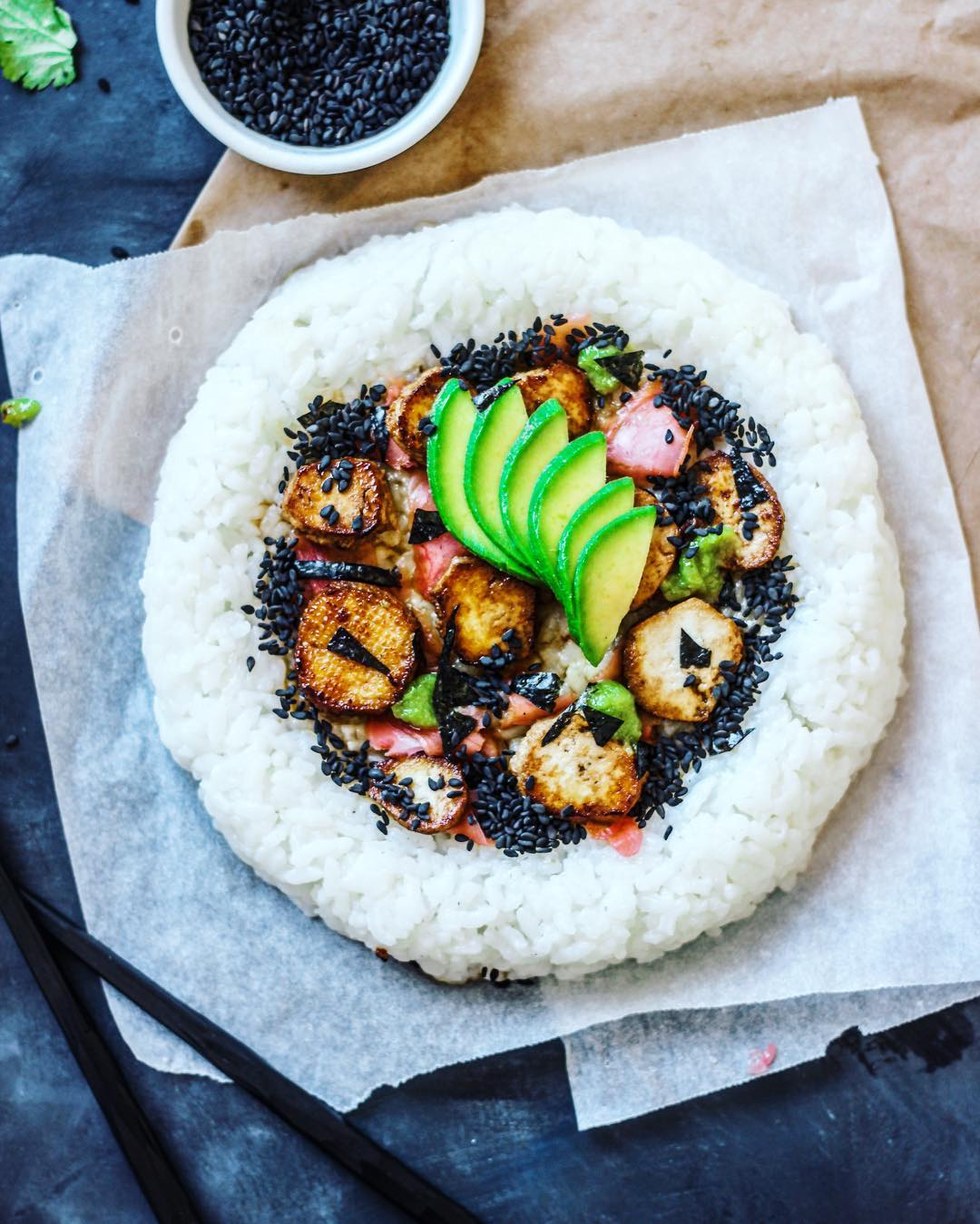 Instagram
Food artist, Sam, over at @sobeautifullyraw is an Australian-based vegan cook whom got the ball rolling on the latest sushi-inspired trend. She created a sushi pizza, and later had a post go viral with sushi donuts, which has the Internet equally salivating and copycatting.