Forget about Michael Myers, throughout history real-life people have taken the term "devil's night" to a literal extreme and committed some truly horrendous acts. From gang members shooting innocent trick or treaters, to kidnappings, brutal rapes, and gruesome murders. All occurring between Devil's Night and Halloween. 
Liske Family Murders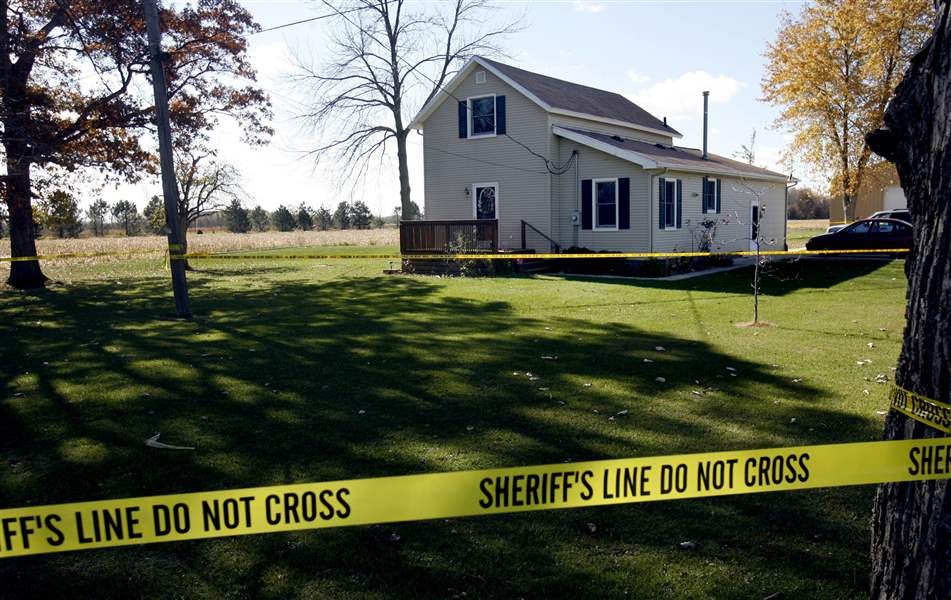 Toledoblade.com
Halloween night of 2010 in Ohio, the Liske family was brutally killed in their home. Teenager Devon Griffin came home from Sunday church services to discover his mother Susan had been raped and shot three times. His brother Derek had been bludgeoned to death with a claw hammer, and his new stepfather William Liske had been shot five times. It was like "something out of a haunted house" was all Devon could muster up to describe what he walked into.

Police found the killer was William Liske's biological son from a previous marriage, William Liske Jr. He had a history of violence and was suffering from schizophrenia and apparent rage towards his father's new family. He confessed to the three murders and ended up committing suicide in 2015 while in prison.

The Woodbridge Abductions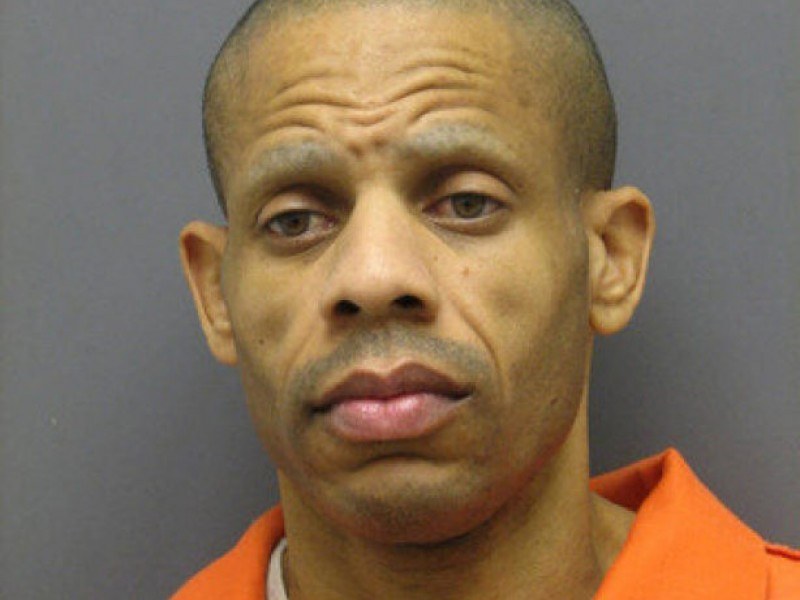 Patch.com
Halloween night of 2009 was a living nightmare for three teenage girls who were abducted at gunpoint while on their way home from trick-or-treating in Woodbridge, Virginia. Two of the girls were sexually assaulted but the third was able to get through to her mother with her cellphone while their kidnapper was distracted. Once he realized she had gotten through to someone, he ran off. Two years later, a man named Aaron Thomas was arrested as a suspect in a series of rapes that traced back to 1997. Thomas ended up pleading guilty to the string of sexual assaults as well as the kidnappings and rapes of those three teenage girls on Halloween in 2009.

The Murders Of Ronald Sisman And Elizabeth Platzman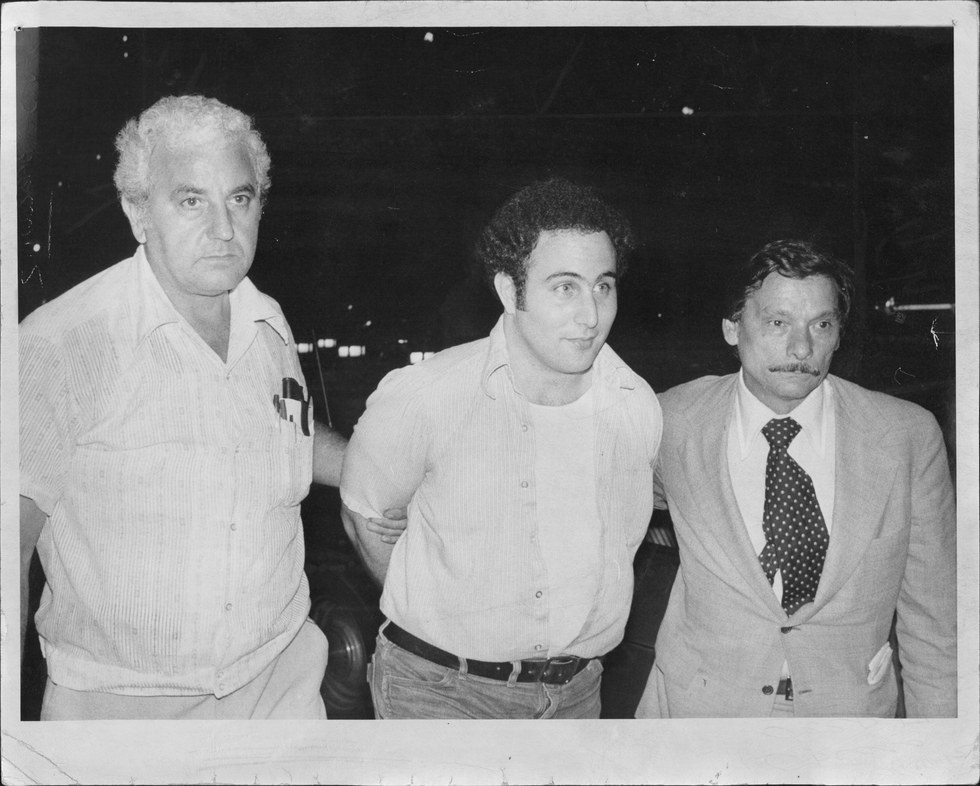 New York Post Archives/The New York Post/Getty Images
Ronald Sisman and Elizabeth Platzman were murdered in their apartment near Greenwich Village during the wee hours of Halloween morning back in 1981. They were both severely beaten and then shot in the head execution-style. Since Sisman was rumored to have some involvement with drugs and the apartment had been torn apart, authorities assumed it was a drug-deal gone bad scenario, but then things got a little creepy. Apparently, this crime had already been predicted by an inmate a week prior to it happening. The man bragged to a fellow inmate that a ritualistic murder would be committed in Greenwich Village on Halloween by his former cult-members.

Who was this inmate that knew more about this heinous crime than investigators? It was none other than the notorious "Son of Sam" killer himself, David Berkowitz. Police always suspected Berkowitz may have had help committing the series of murders in 1976 and that he was heavily involved with a Satanic cult. This gave even more validation to those suspicions. Berkowitz revealed details of the crime, the apartment, and gave a possible motive when interviewed by police. Allegedly Sisman had snuff footage of one of the "Son of Sam" shootings and was planning to hand it over to authorities to get out of drug charges, so the cult killed the couple and trashed the place looking for it. There was never any solid evidence to support Berkowitz's claims, but no evidence was found to refute them either. The case remains unsolved.
Murder Of Tony Bagley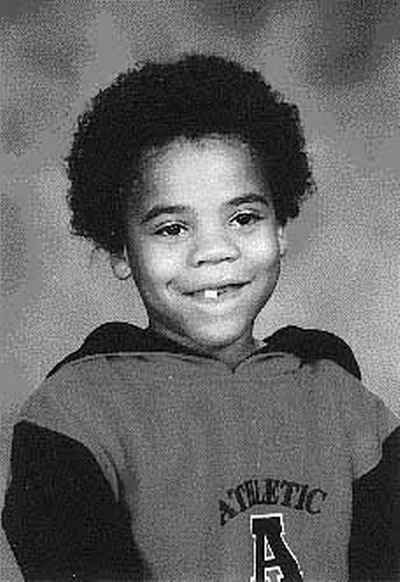 Forbes.com
Halloween night in 1994, seven-year-old Tony Bagley went trick-or-treating in his Las Vegas neighborhood with his 10-year-old sister Shanell Bagley, his mother LaShelle Cooper, and his aunt. As they were walking down the street when a man in a hoodie ran up to them and starting shooting, then jumped in a waiting car. Tony was shot in the head and died, his sister required massive surgery and had part of her liver removed but lived. His aunt was shot in the leg, his mother in the chest but they both lived as well. It was believed the shooting was an act of revenge against Tony's father over a drug deal but the killer was never identified.

Orange Socks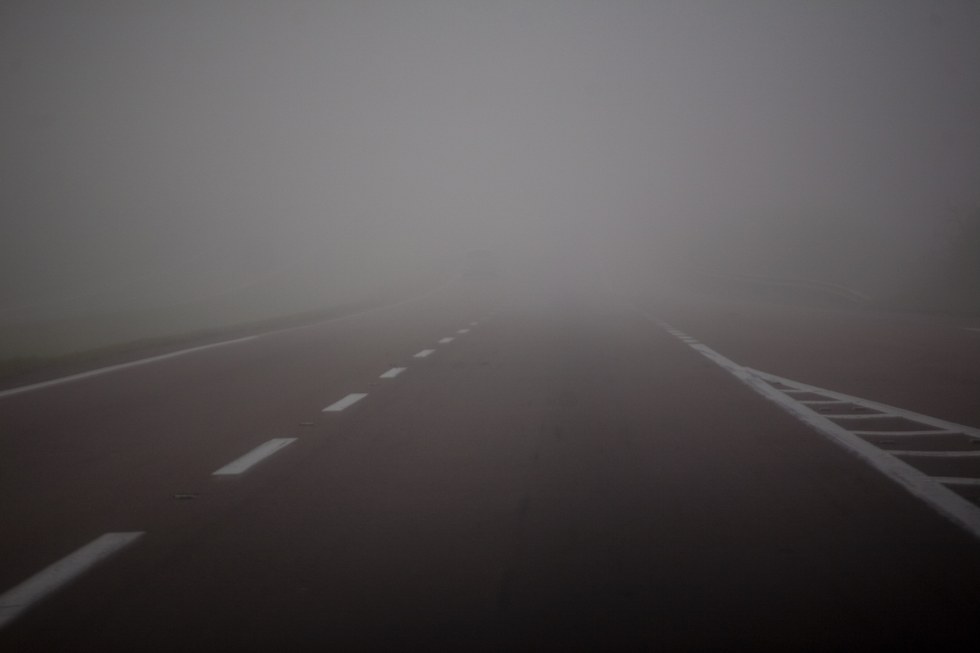 Brazil Photos/LightRocket/Getty Images
On Halloween in 1979, the unidentified body of a woman in her 20s was discovered along Interstate-35, just outside of Georgetown, Texas. The victim, who was never identified, was found wearing nothing but a pair of orange socks and had been sexually assaulted prior to being strangled to death. Years after discovering her, serial killer Henry Lee Lucas came forward to confess to the murder of "Orange Socks." He claimed he picked her up while she was hitchhiking and that her name was Joanie or Judy (he couldn't quite remember). He also claimed to of had sex with her after she was already dead. He was sentenced to death for her murder in 1984, but recanted his confession to have his sentence commuted and as it turns out, he was in Florida at the time of her murder. Lucas had a habit of derailing investigations by confessing to murders he didn't commit, which is why no one knows how many victims he actually had before his own death in 2001. Police still don't know who killed "Orange Socks" or even what her real name was.

The Walker County Jane Doe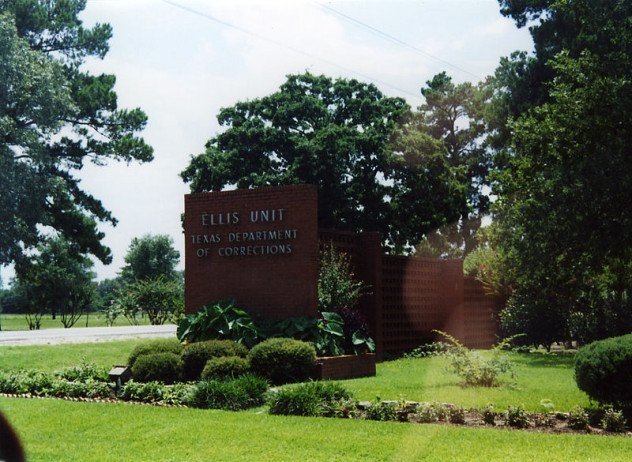 Wikimedia Commons
On the morning of November 1, 1980, the nude body of an unidentified teenage girl was discovered off the Interstate 45 just outside of Huntsville in Walker County, Texas. After her photo was circulated a few people let police know they'd interacted with her. The last time she'd been seen alive was Halloween night. It was exactly one year after "Orange Socks" was found in the area, and the circumstances were eerily similar. This new victim had also been sexually assaulted, beaten, and strangled to death. She was also an out-of-towner that was never identified. She became known as the "Walker County Jane Doe."
Witnesses that reported their interactions with her on Halloween say she was dropped off by a man in a vehicle at the South End Gulf station, and had asked numerous people for directions to the Ellis Unit Prison so she could visit a friend but no one at the prison admitted to knowing her. A truck stop waitress said the girl claimed to be 19 years old from the Aransas Pass area, with parents that didn't care about her. That's all anyone ever knew about this girl. The Walker County Jane Doe remains unidentified and her death unsolved.
The Murder Of Nima Louise Carter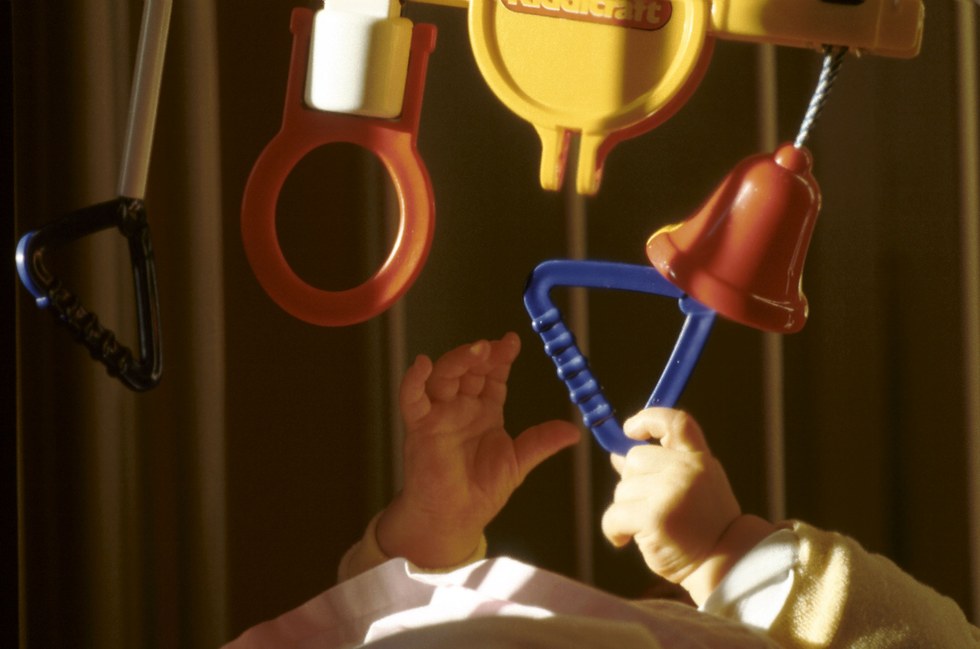 Valerie Winckler/Gamma-Rapho/Getty Images
Halloween night of 1977, 19-month-old Nima Louise Carter disappeared from her Lawton, Oklahoma home. The next morning, Nima's parents discover her crib was empty despite the locked bedroom windows and secured house. There was no sign of forced entry anywhere in the house, police were baffled. All they could come up with was that someone must have snuck in earlier and hid in the closet until nightfall, taking Nima and letting themselves out after everyone fell asleep. About a month later, a group of kids made a gruesome discovery about four blocks away from the Carter home while playing in an abandoned house. They opened up an old refrigerator, and the decomposed body of little Nima Louise Carter fell out, she died of suffocation.

A similar crime happened a year prior, a pair of three-year-old twin sisters, Mary and Tina Carpitcher, were lured from their home and locked inside of a refrigerator in a different abandoned house. They were found two days later but tragically, Mary suffocated, Tina survived and identified Jacqueline Roubideaux, a teenage babysitter in the area, as the person who locked them in. However, Tina's age made her testimony unreliable and there wasn't enough evidence so Jacqueline Roubideaux was never arrested and eventually became Nima Louise Carter's babysitter. Those old accusations made her the main suspect in Nima's disappearance, but once again there was nothing concrete to tie her to any of it. Years later, after yet another child's death that Roubideaux was finally charged. This time she killed Mary Carpitcher and given a life sentence. She never confessed to murdering Nima Louise and she died of liver cancer in prison in 2005.
Murder Of Peter Fabiano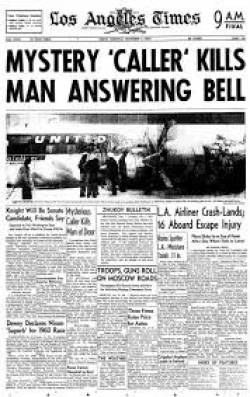 Tumblr
It was 1957, Halloween night, when Los Angeles hair stylist Peter Fabiano made the fatal mistake of opening his door for what he thought was a trick-or-treater. On the other side of the door was an adult hidden behind a costume with a .22 concealed in a brown paper bag. The unknown assailant shot Fabiano in the chest and quickly fled the scene.

Several weeks later, Goldyne Pizer and Joan Rabel were arrested for the murder and the motive ended up being a confusing web of lesbian romance and jealousy. Pizer was friends, and believed to be romantically involved with partner in crime Rabel, but as it turns out Rabel was also in love Fabiano's wife, Betty Fabiano. The two women decided to get rid of the man between the three of them (without asking Betty if she even wanted to be with either of them), so Rabel bought the gun and Pizer shot Peter. Both women pleaded guilty to the murder and Rabel didn't get her happily ever after with Betty.
The Murder Of Martha Moxley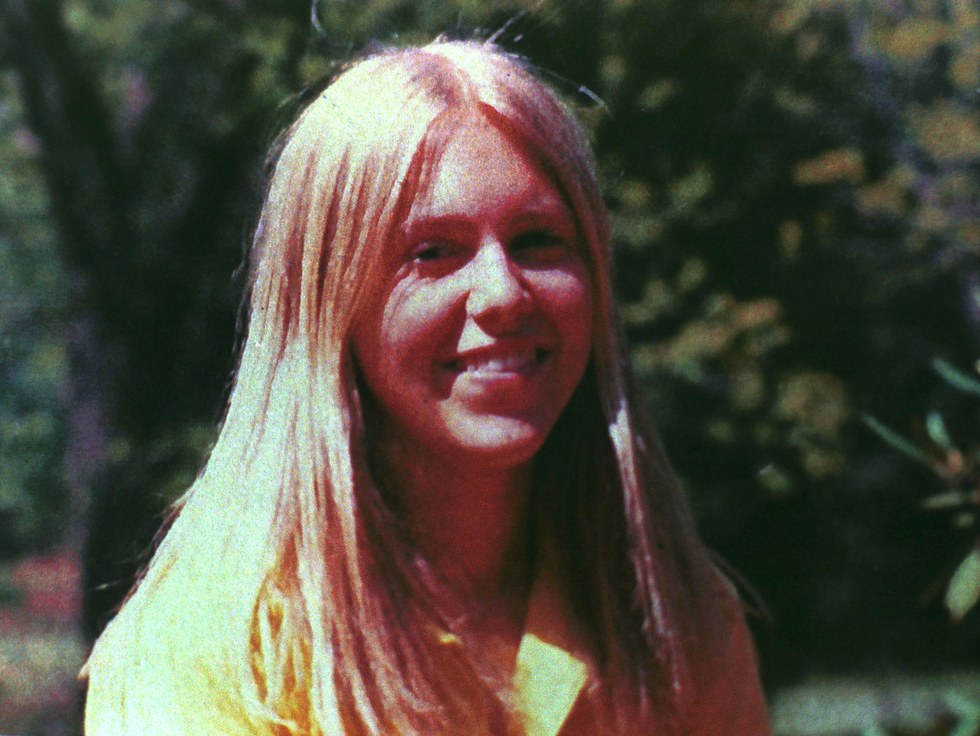 Erik Freeland/Corbis Historical/Getty Images
On "Devil's Night" of 1975, a Connecticut teenager named Martha Moxley headed out to a Halloween party in her neighborhood. The next morning her body was discovered in her own backyard beneath a tree. She had been brutally beaten to death with a golf club and her pants and underwear were pulled down. The iron shaft had shattered during the assault and a jagged shard of it was stabbed through her throat. Police later connected the pricy murder weapon to the Skakel's residence. The Skakel brothers, Michael (15 years old) and Tommy (17 years old) were both with Martha on Halloween night.
It took 25 years for Michael Skakel to be charged and convicted of her murder even though his DNA was found on Martha's body. Michael claimed he had gone to that tree earlier in the night to masturbate and that's why his semen was there. Michael Skakel also just so happened to be a nephew to Robert F. Kennedy's widow which has a lot to do with the delay in his arrest. The Skakel family stopped cooperating with police early in 1976 and Michael spent most of his life being ushered in and out of rehabs and he allegedly confessed to the murder during treatment at one of these facilities. Skakel still remained behind bars for over a decade despite numerous appeals and the support of Robert F. Kennedy, Jr.
Skakel was granted a new trial and was released on a $1.2 million bond on November 21, 2013.
He is monitored with a GPS device and cannot have contact with the Moxley family, or leave the state of Connecticut unless granted permission.
Pasadena Gang Shootings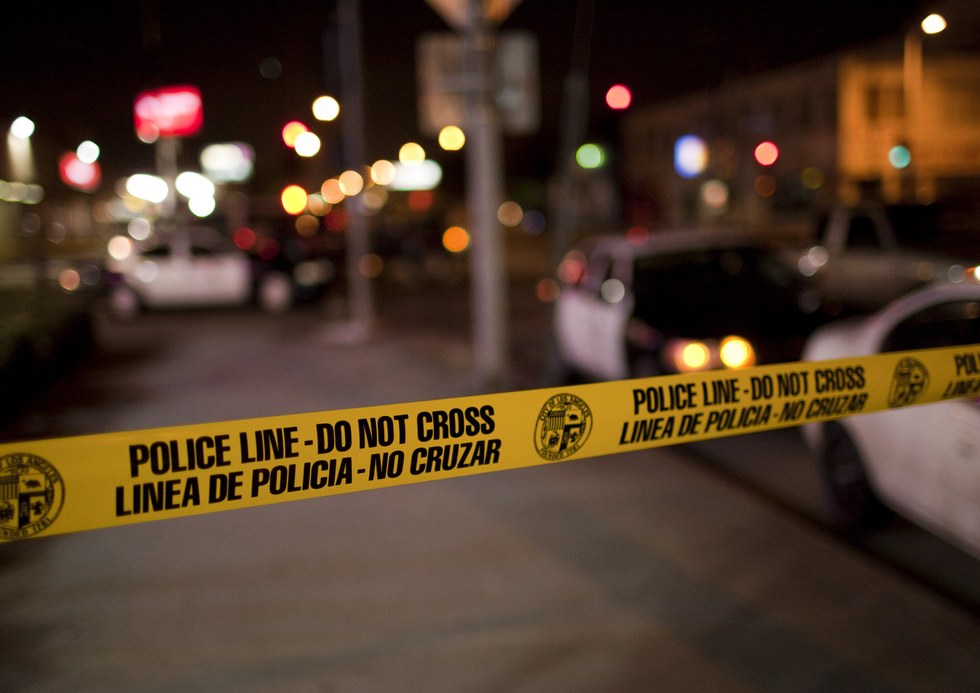 Robert Nickelsberg/Getty Images News/Getty Images
Five members of the Bloods gang in Pasadena decided to open fire on a group of kids on Halloween of 1993. The six friends were simply returning home from a party when the gang started shooting at them, three of the kids were injured and the other three died. The gang members were quickly apprehended and it was soon discovered that those kids were not their intended targets, they shot the wrong group of kids.

Subscribe To Our Newsletter