President Barack Obama turns 53 years old today. See his transition from a boy, to a law student, to the commander-in-chief — with quite a bit of gray hair.
Obama In Jakarta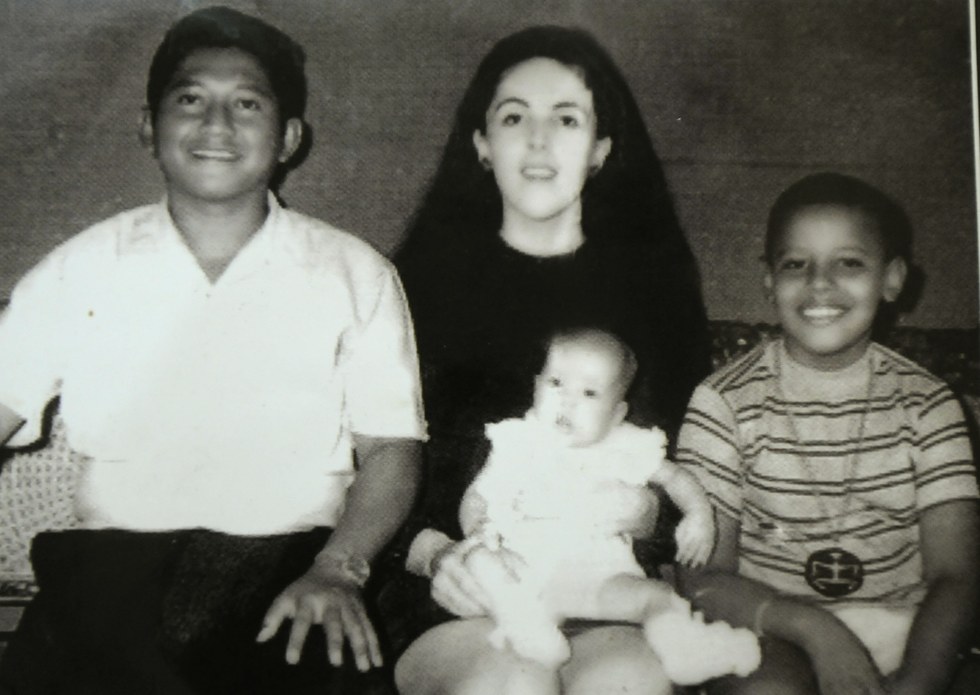 Barcroft Media/Barcroft Media/Getty Images
Barack Obama was born in Hawaii on August 4, 1961. From ages 6 to 10 he lived in Jakarta, Indonesia with his mother, half-sister, and stepfather. 
Hawaii Days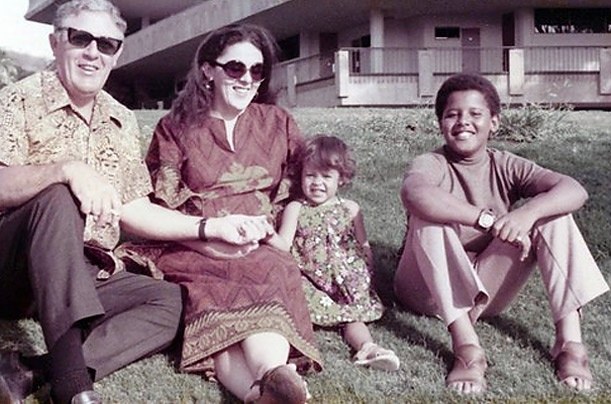 U.S. Embassy Jakarta, Indonesia/Flickr
Obama returned to Hawaii to live with his grandparents at age 10 so that he could take advantage of better education opportunities in the United States. Later, his mother and half-sister joined him.
With His Grandparents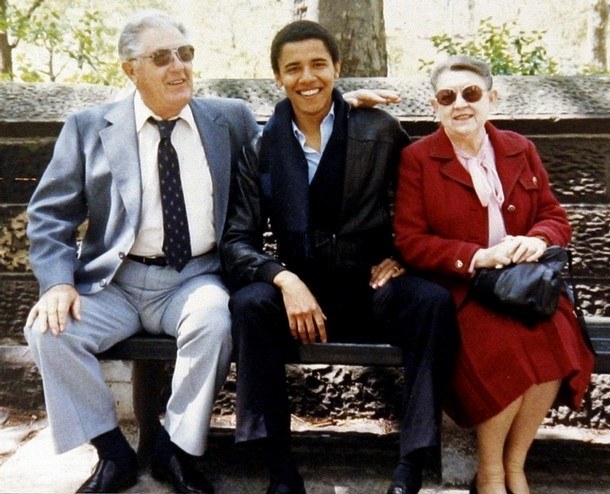 U.S. Embassy Jakarta, Indonesia/Flickr
After graduating from high school in Hawaii, Obama attended Occidental College in Los Angeles for two years. He then transferred to Columbia University in New York to finish his degree. He majored in political science and graduated in 1983. Two years later, he worked as a community organizer in Chicago before heading to law school.
Harvard Law School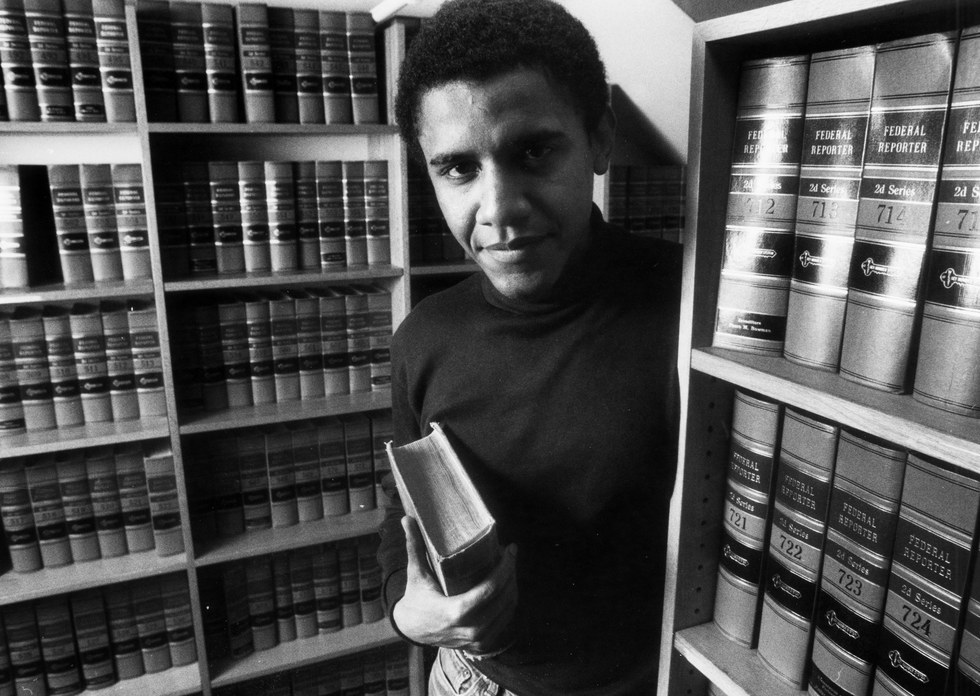 Boston Globe/Boston Globe/Getty Images
Obama began attending Harvard Law School in 1988. He was elected as the first black president of the Harvard Law Review in 1990. He met Michelle Robinson during a summer internship at a Chicago law firm, where she was his advisor. They began to date, and today a plaque outside a Chicago shopping center commemorates the site of their first kiss. He graduated from Harvard in 1991 and he and Michelle were married in 1992.
'Dreams From My Father'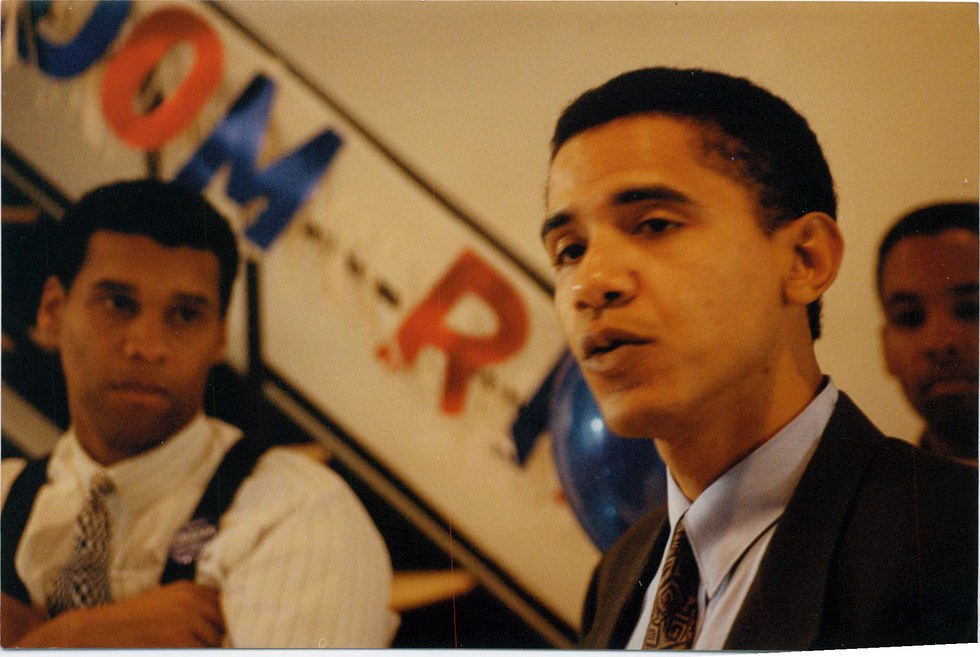 Mondadori/Mondadori/Getty Images
Obama returned to Chicago after earning his law degree and taught constitutional law at the University of Chicago. He was 34 in 1995, and already a practiced public speaker. In this photo, Obama gives a speech at a book party for his memoir "Dreams From My Father," which was published that year. 
Illinois State Senate, 2000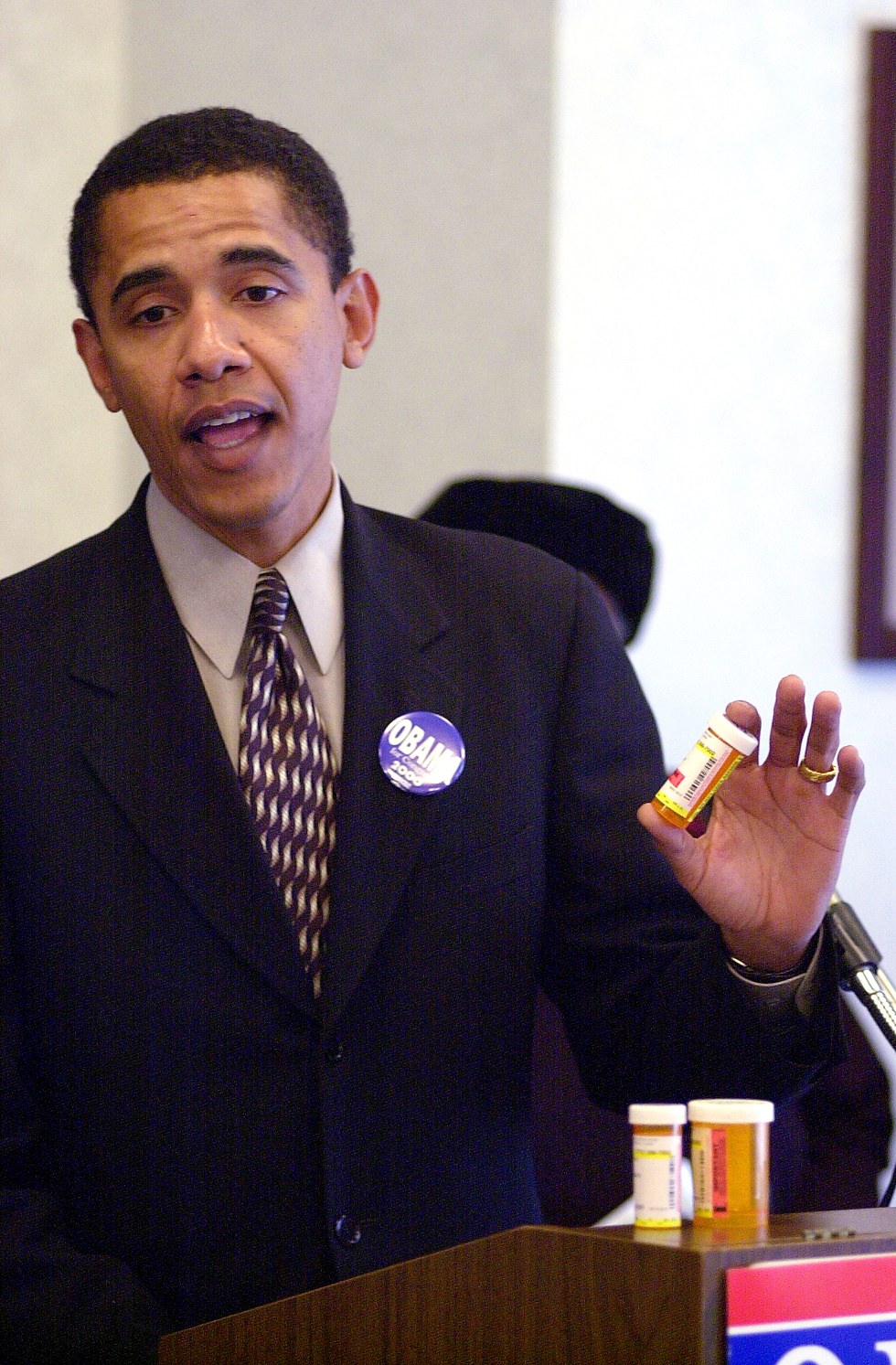 Chicago Tribune/McClatchy-Tribune/Getty Images
Obama was elected to the Illinois State Senate in 1996 and served until 2004. During his term in the State Senate, Obama's two daughters were born. Malia was born in 1998; Sasha in 2001.
2004 Campaign For Senate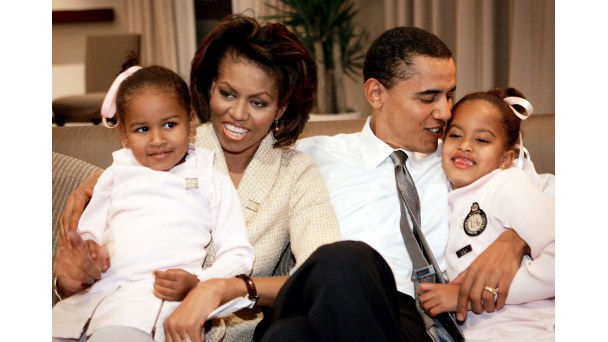 EPA/Olivier Douliery/POOL/LANDOV/http://www.bet.com/news/fashion-and-beauty/photos/2014/01/michelle-obama-first-lady-of-style/_jcr_content/leftcol/flipbook/flipbookimage_16.flipfeature.dimg/012013-national-sasha-malia-obama-barack-michelle-5.jpg
Obama ran for Illinois' open Senate seat in 2004. Here, Obama sits with his family during the campaign. With no strong opposition, he won with 70 percent of the vote.
'The Audacity Of Hope'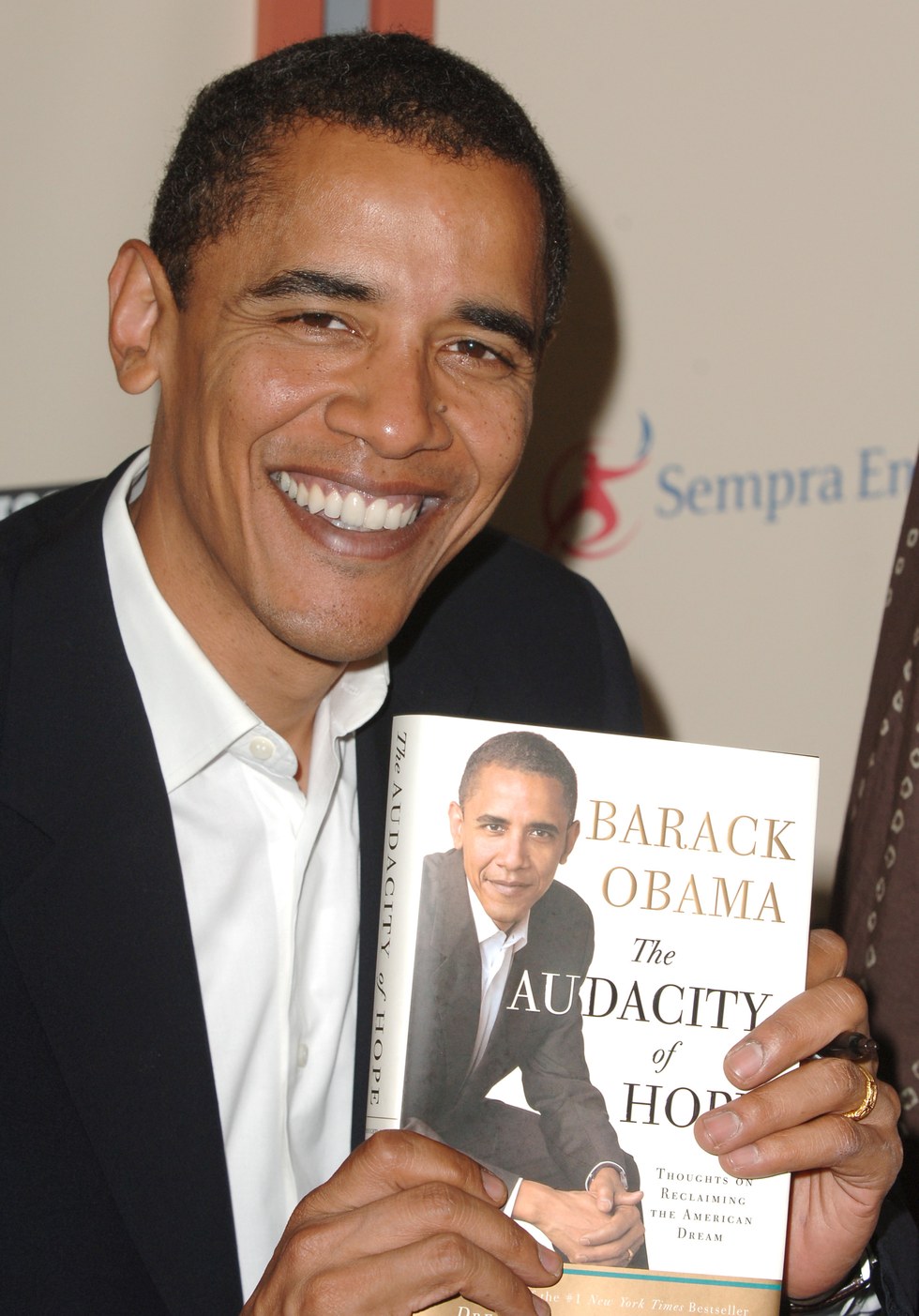 Sgranitz/WireImage/Getty Images
Barack Obama published his second book in 2006. It was filled with his ideals for the future of the United States and helped to form the talking points he would use in the upcoming presidential election. 
2008 Presidential Campaign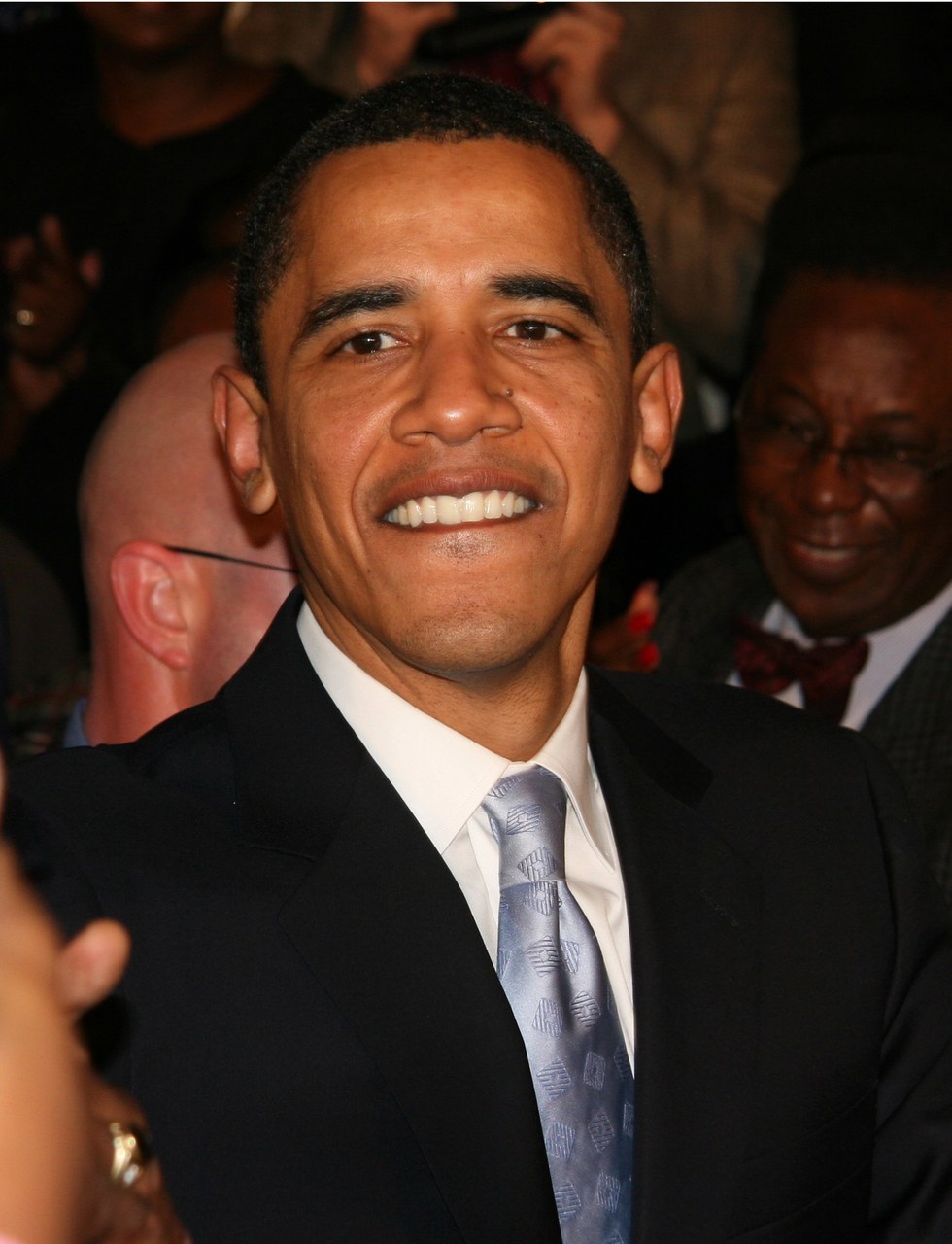 Nbc Newswire/NBCUniversal/Getty Images
Running on a message of "hope and change," Obama spoke before enormous rallies during his campaign. The 2008 presidential election was covered extensively by the media, and inspired several books and films. 
The Obamas At The 2009 Inaugural Ball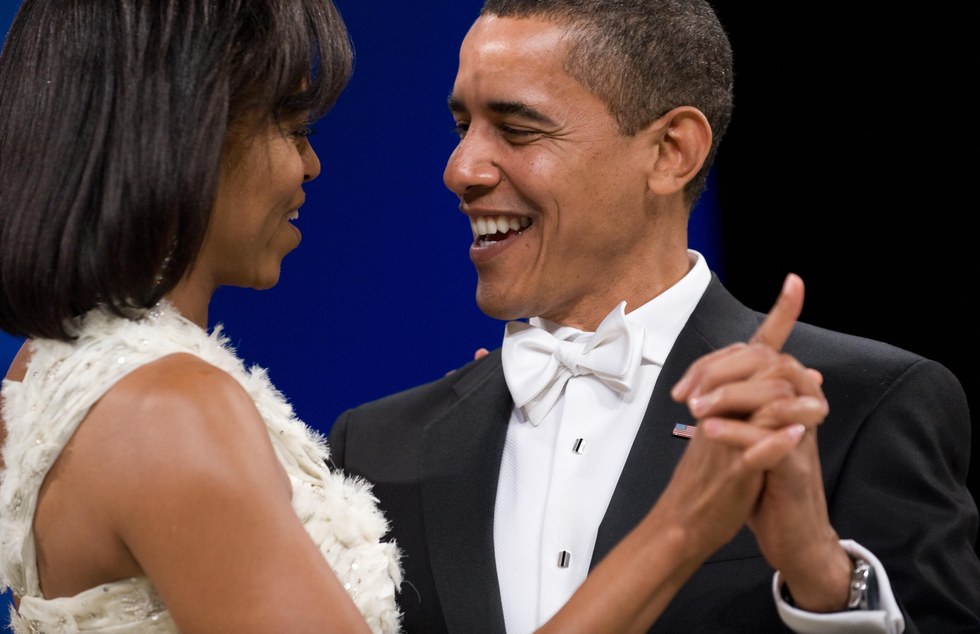 Saul Loeb/AFP/Getty Images
Barack Obama was officially sworn in as the 44th President of the United States on January 20, 2009. Later that night, he attended the Inaugural Ball with Michelle. 
Bin Laden's Death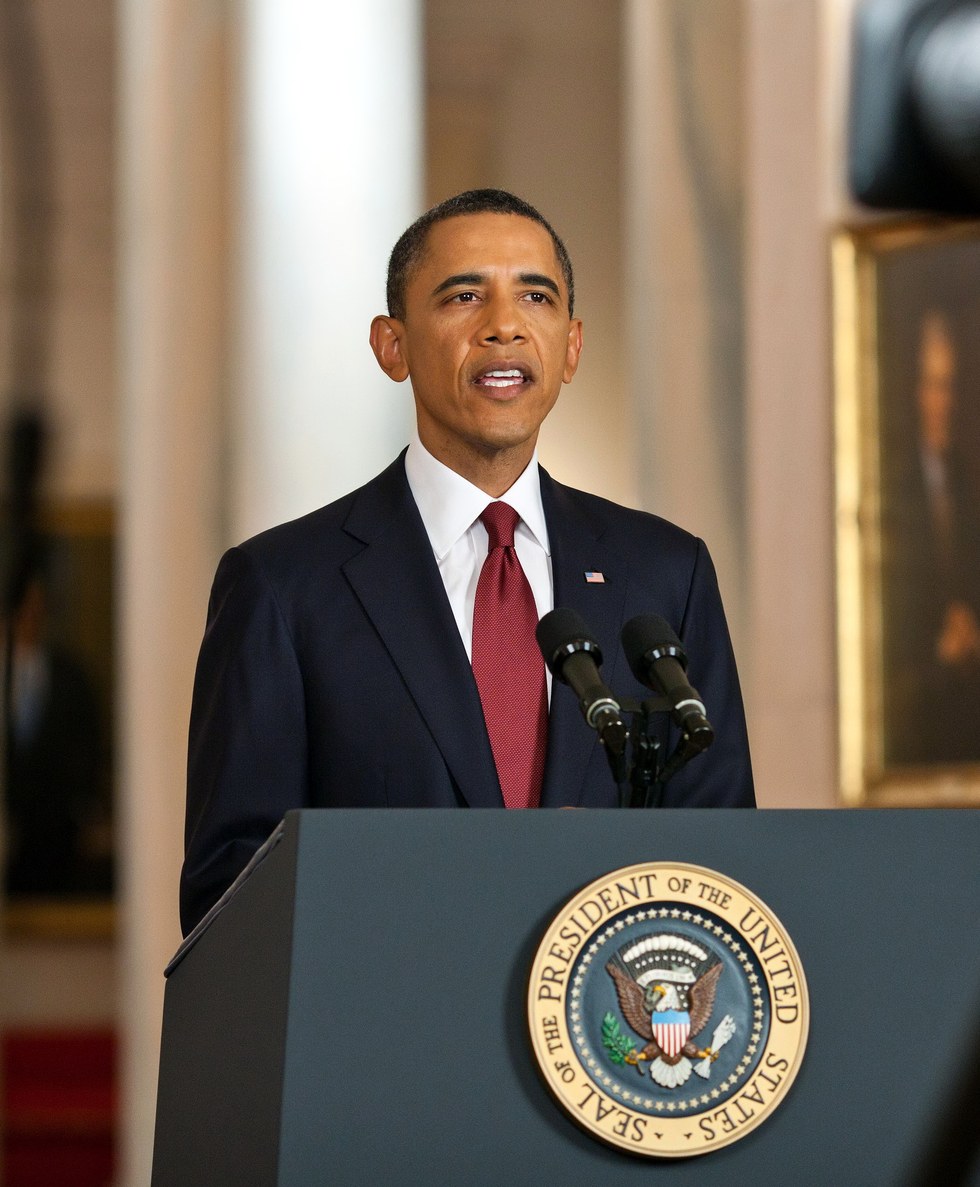 Wikimedia Commons/Pete Souza, Official White House Photographer
On May 2, 2011, every major news network in the U.S. interrupted coverage for Obama to announce the death of Osama bin Laden. In a CIA-led operation, bin Laden was killed by an elite special forces unit, SEAL Team 6.
President Obama At The 70th Anniversary Of The WWII Normandy Landing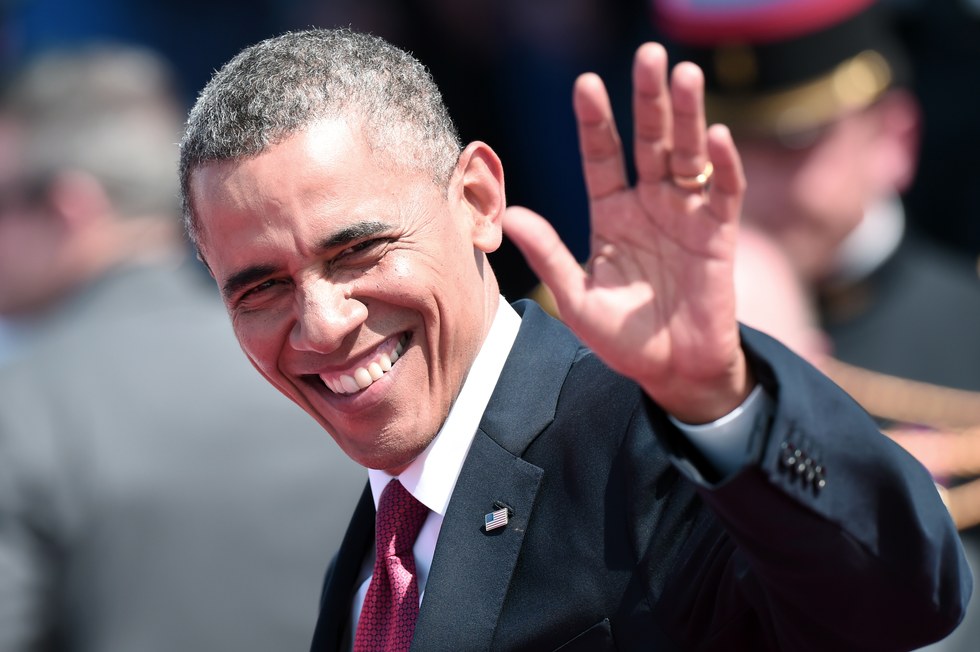 Damien Meyer/AFP/Getty Images
During the 2008 campaign, Obama had little gray hair. In this photo, taken two months before his 53rd birthday, his hair has changed color dramatically. For a man his age, Obama is right on track. Around half of all 50-year-olds are going gray. As of yet, however, science has found no direct link between stress and gray hair. 
Subscribe To Our Newsletter