Maybe you should read this from bed. In 1969, Yoko Ono and John Lennon held two week-long Bed-Ins for Peace against the Vietnam War. The first was at the Hilton Hotel in Amsterdam and the second in Montreal, each of which were intended to be non-violent protests against wars, and experimental tests of new ways to promote peace. The idea is derived from a "sit-in", in which a group of protesters remain seated in front of an establishment until they are evicted, arrested, or their demands are met.
While they haven't exactly been successful in ending war, they did garner a lot of attention.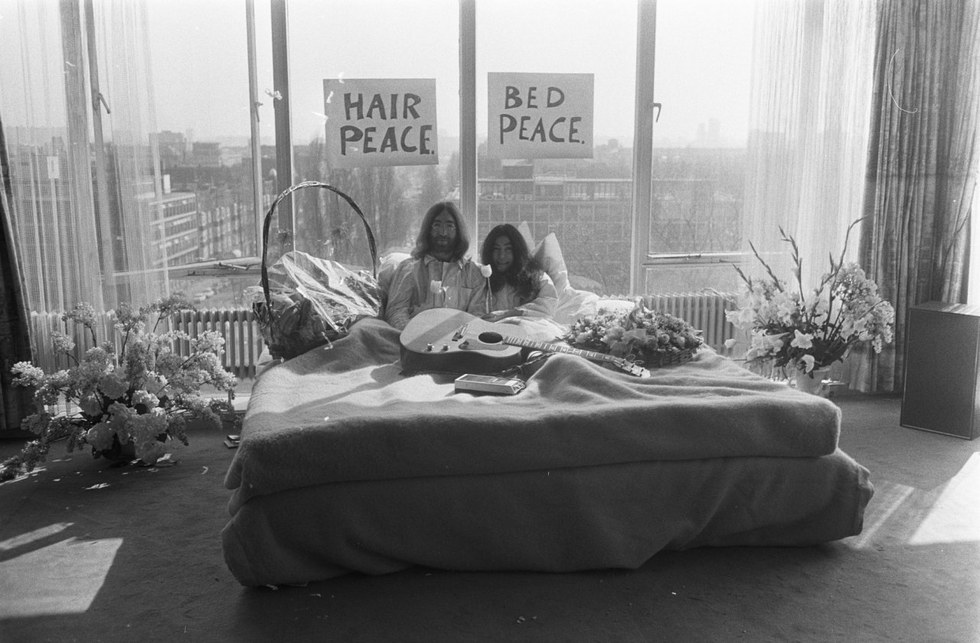 wikipedia
John and Yoko decided to use the publicity from their 1969 marriage to promote world peace.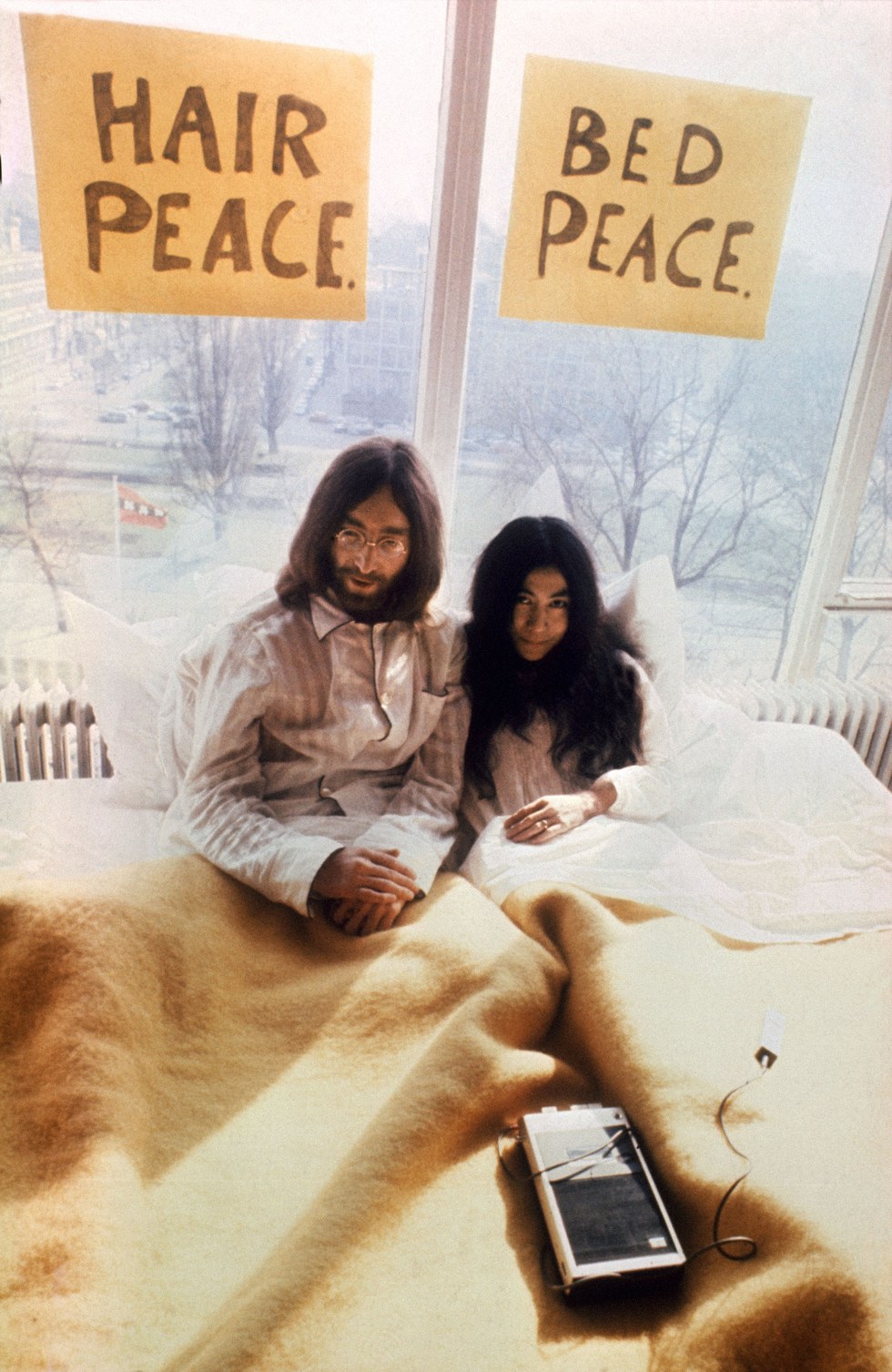 -/AFP/Getty Images
They spent their honeymoon in the presidential suite at the Amsterdam Hilton Hotel for a week between March 25 and 31, inviting the world's press into their hotel room every day between 9 a.m. and 9 p.m.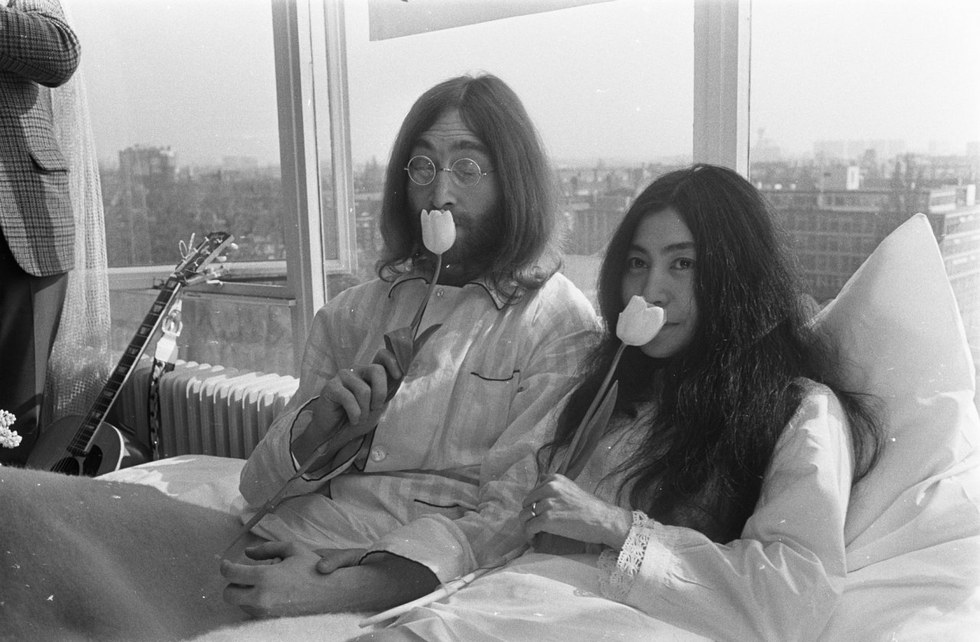 wikipedia
After their other stunts, such as the nude cover of the Two Virgins album, the press were expecting them to be having sex, but instead the couple were sitting in bed—in John's words "like angels"—talking about peace with signs over their bed reading "Hair Peace" and "Bed Peace".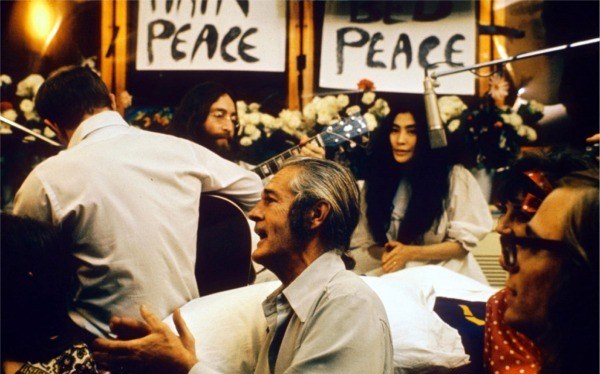 Wikipedia
The Amsterdam bed-in received a great deal of press coverage. Following the event, Lennon insisted that the failure of the press to take the couple seriously was part of what he and Yoko wanted: "It's part of our policy not to be taken seriously. Our opposition, whoever they may be, in all manifest forms, don't know how to handle humor. And we are humorous."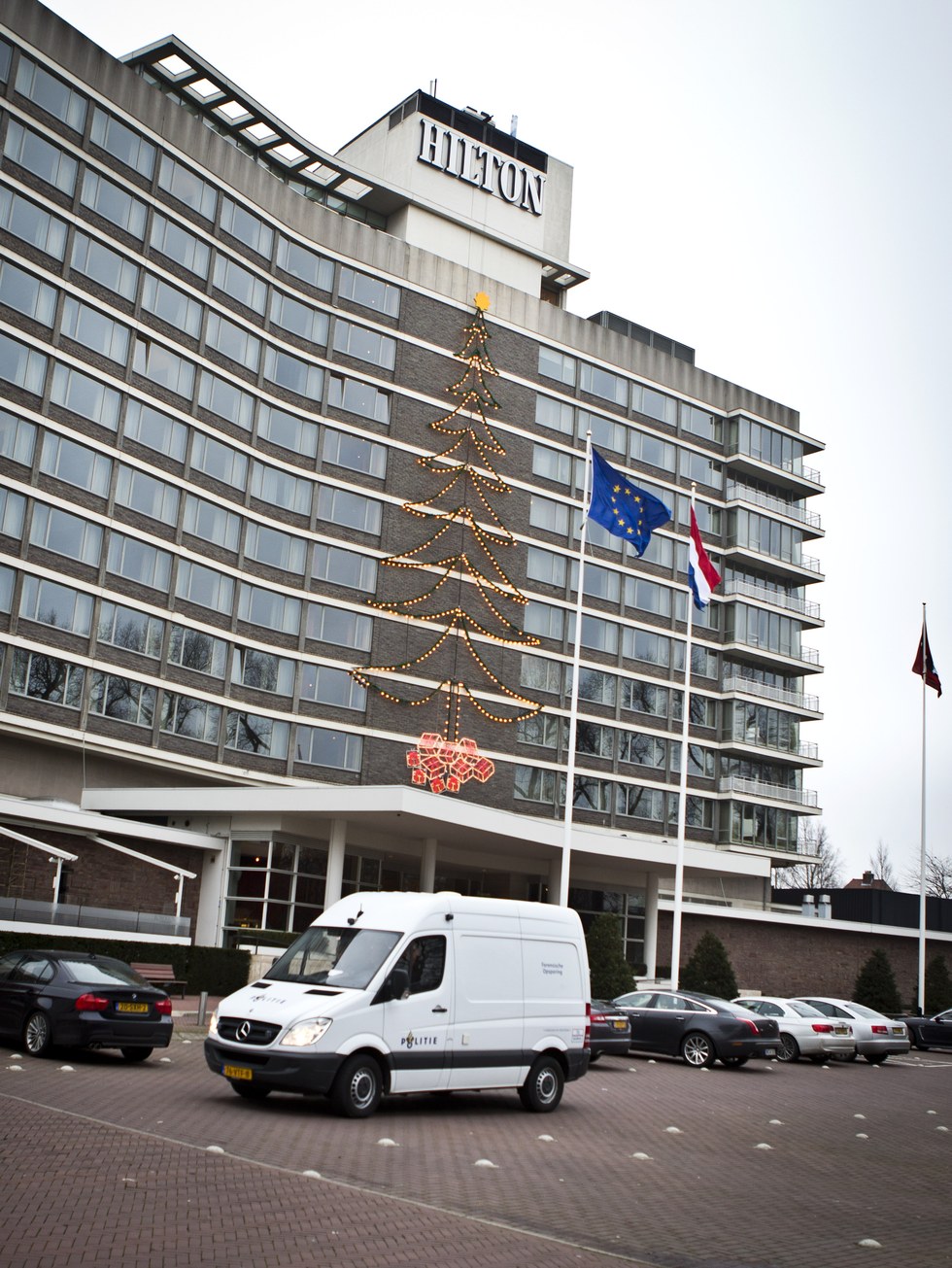 Afp/AFP/Getty Images
The Amsterdam Hilton where they staged the bed-in.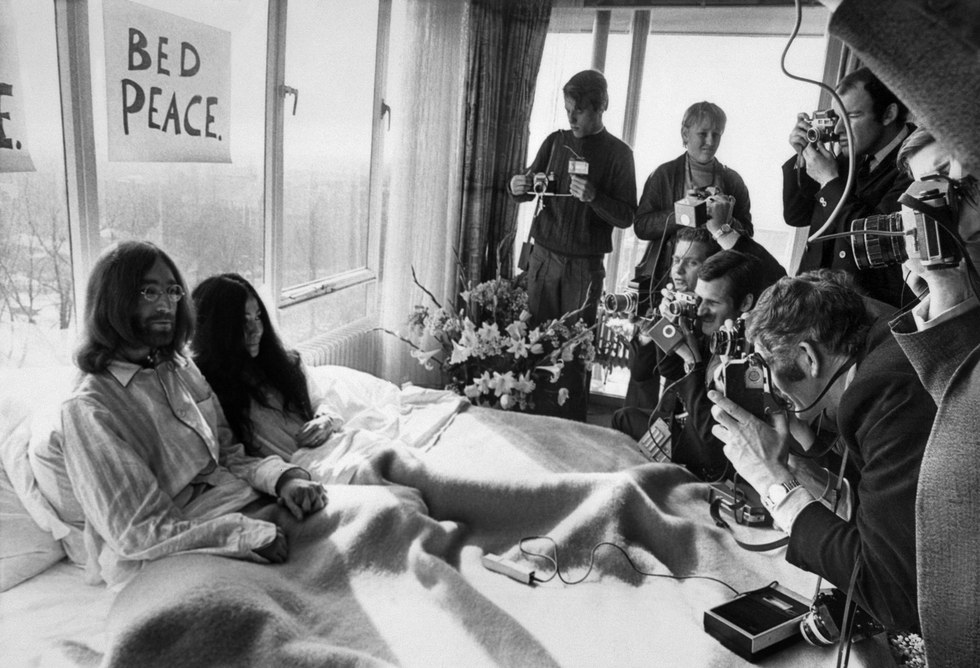 -/AFP/Getty Images
John and Yoko sent acorns to the heads of state in various countries around the world in hopes that they would plant them as a symbol of peace. For eight months, the couple was not granted a single visit with any world leader.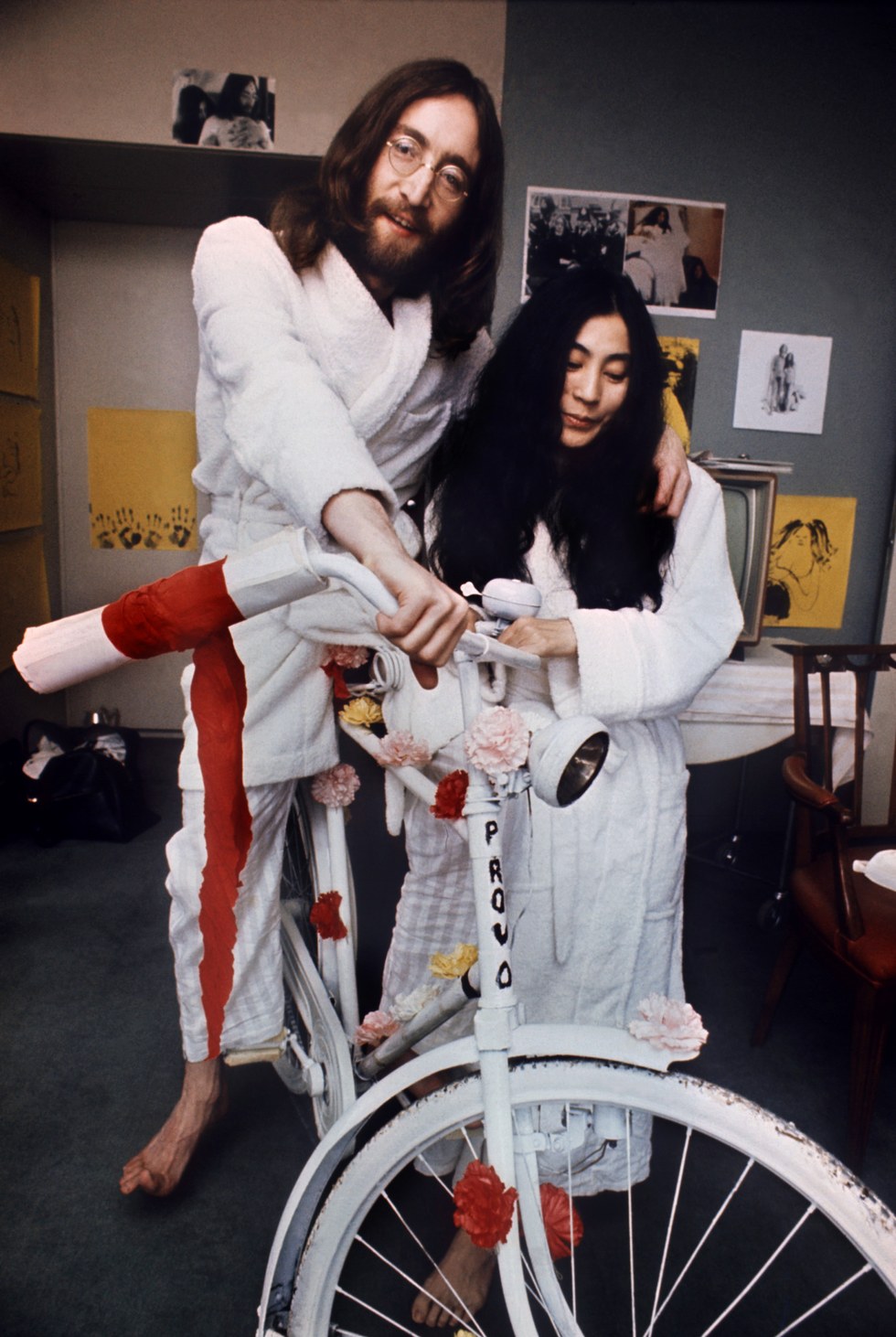 -/AFP/Getty Images
Still in pajamas.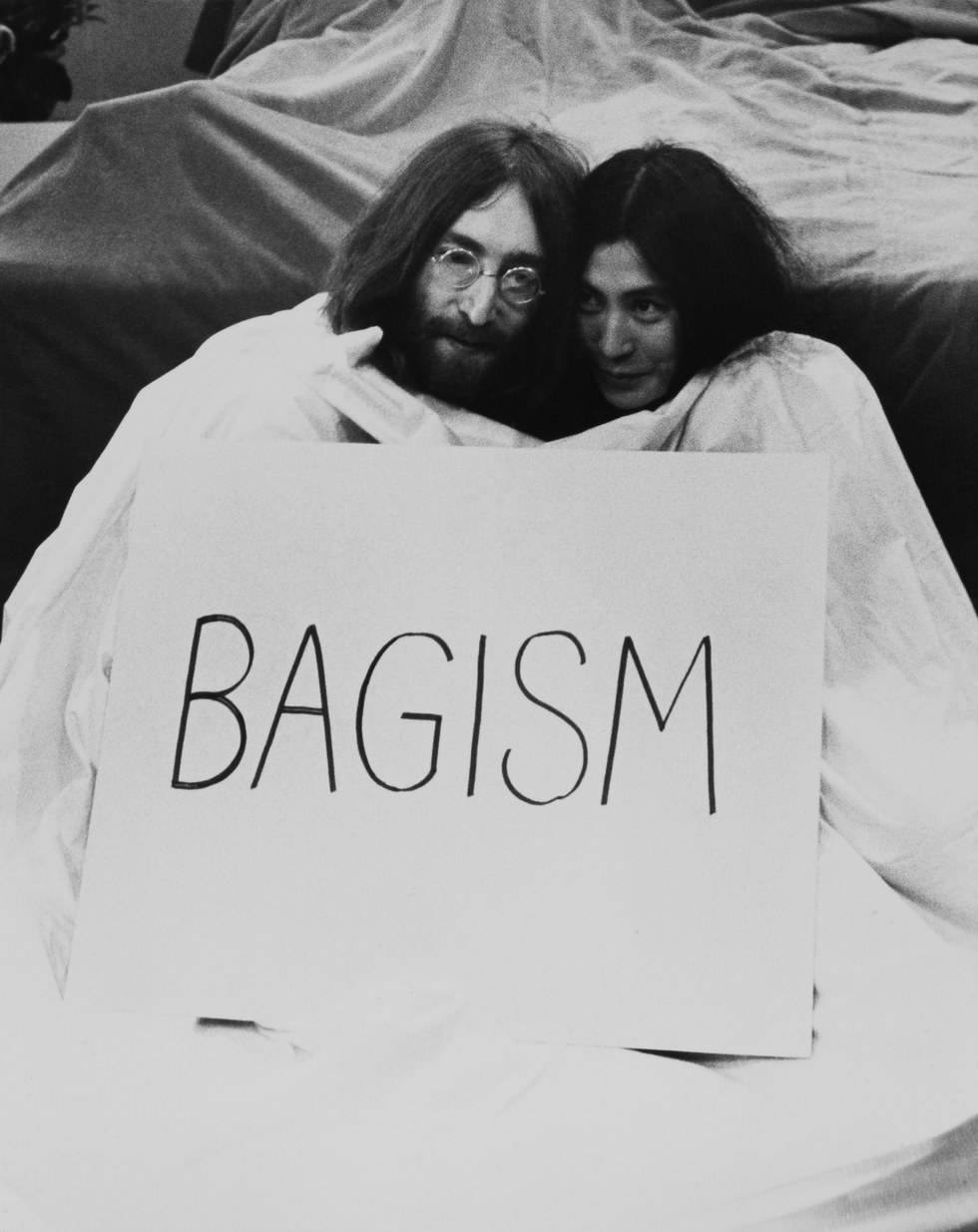 Keystone-france/Gamma-Keystone/Getty Images
After seven days in Amsterdam, they flew to Vienna, Austria, where they held a Bagism press conference.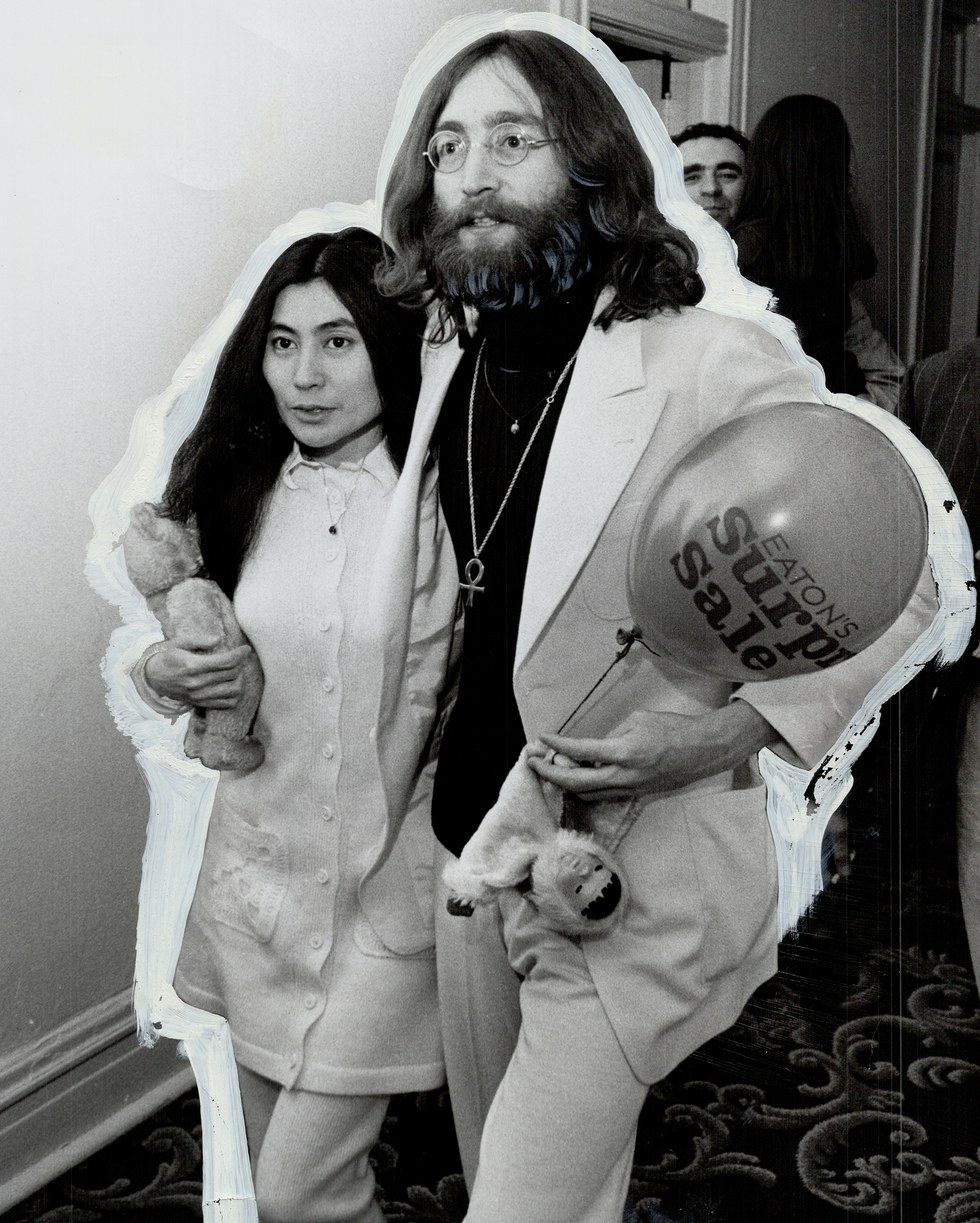 Fred Ross/Toronto Star/Getty Images
Their second Bed-In was planned to take place in New York, but John was not allowed into the country because of his 1968 cannabis conviction. Instead they held the event in the Bahamas at the Sheraton Oceanus Hotel, flying there on May 24, 1969, but after spending one night in the heat, they decided to move to Montreal.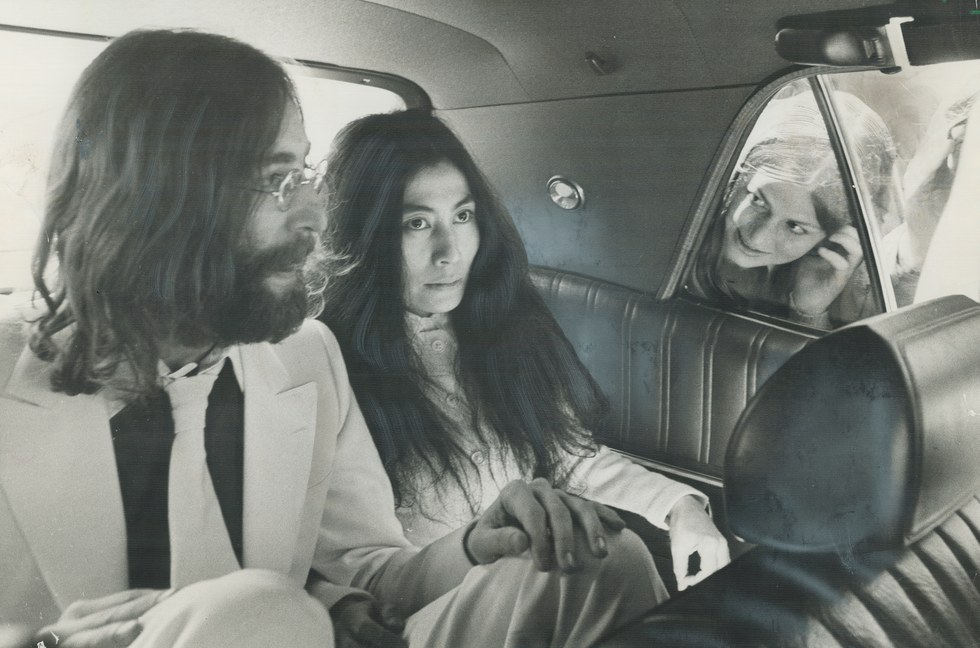 Jeff Goode/Toronto Star/Getty Images
They flew to Montreal on May 26 where they stayed at the Queen Elizabeth Hotel and recorded the peace anthem "Give Peace a Chance", recorded by André Perry in the hotel room on June 1.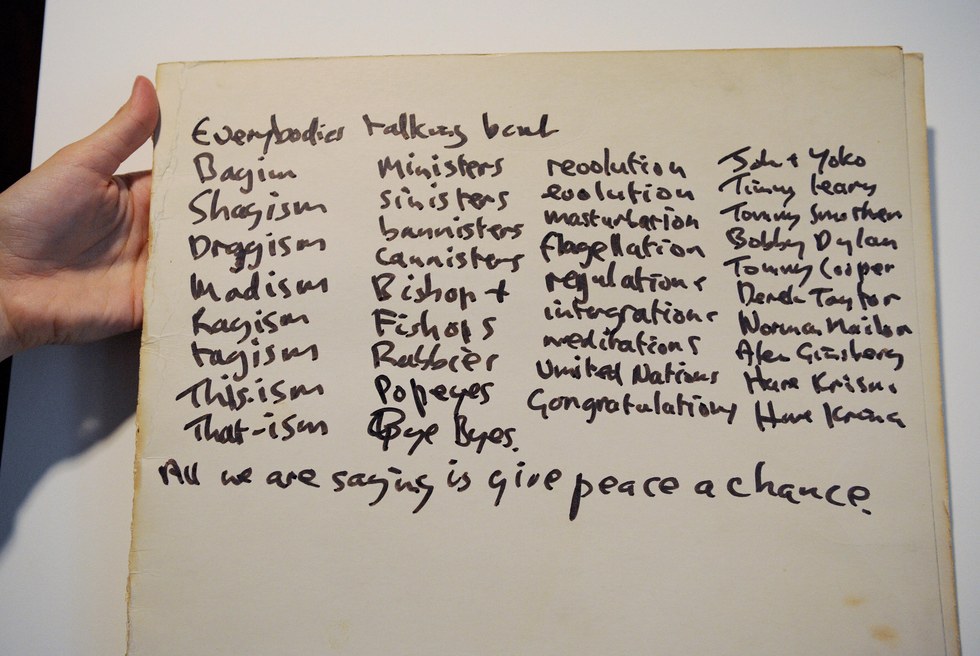 Don Emmert/AFP/Getty Images
The lyrics to the song "Give Peace A Chance" were handwritten by Lennon during the Montreal bed-in.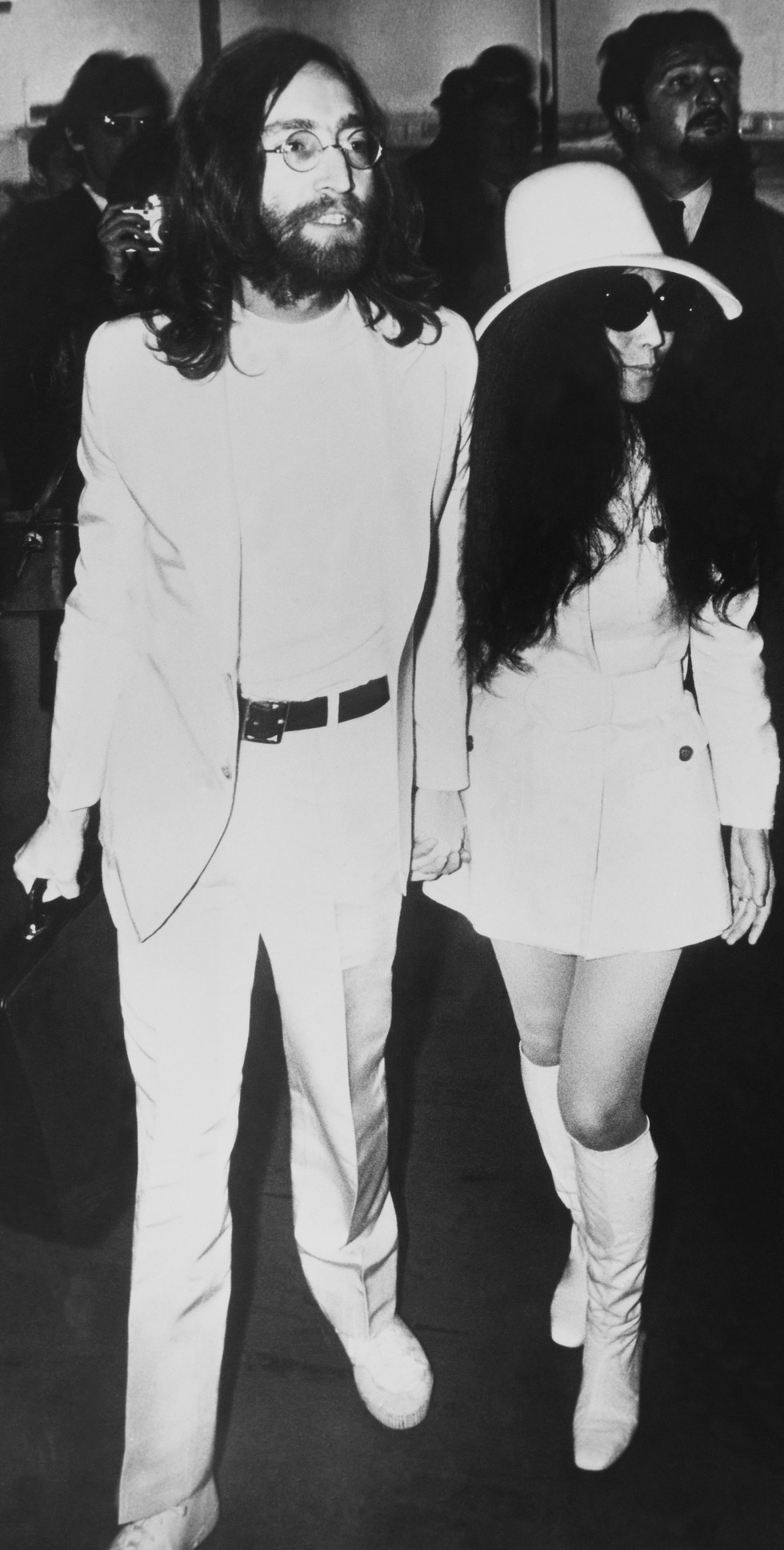 Keystone-france/Gamma-Keystone/Getty Images
Their marriage ("You can get married in Gibraltar near Spain"), the first Bed-In ("Talking in our beds for a week"), the Vienna press conference ("Made a lightning trip to Vienna...The newspapers said..."), and the acorns ("Fifty acorns tied in a sack") were all mentioned in the song "The Ballad of John and Yoko."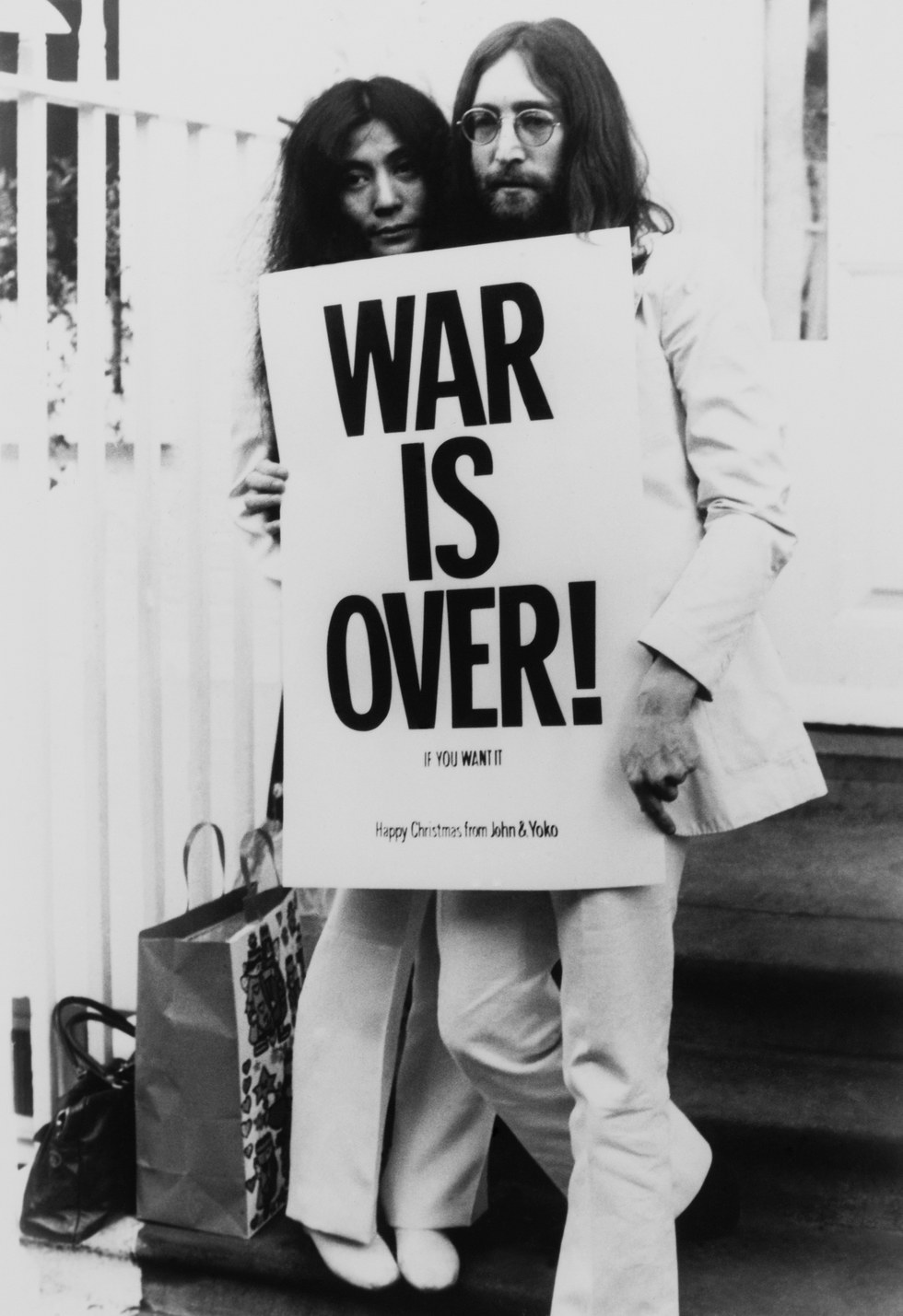 Keystone-france/Gamma-Keystone/Getty Images
In December of 1969 John and Yoko spread their messages of peace with billboards reading "WAR IS OVER! If You Want It - Happy Christmas From John and Yoko". These billboards went up in eleven major world cities.
A Christies Employ Poses With 'Bed Peace'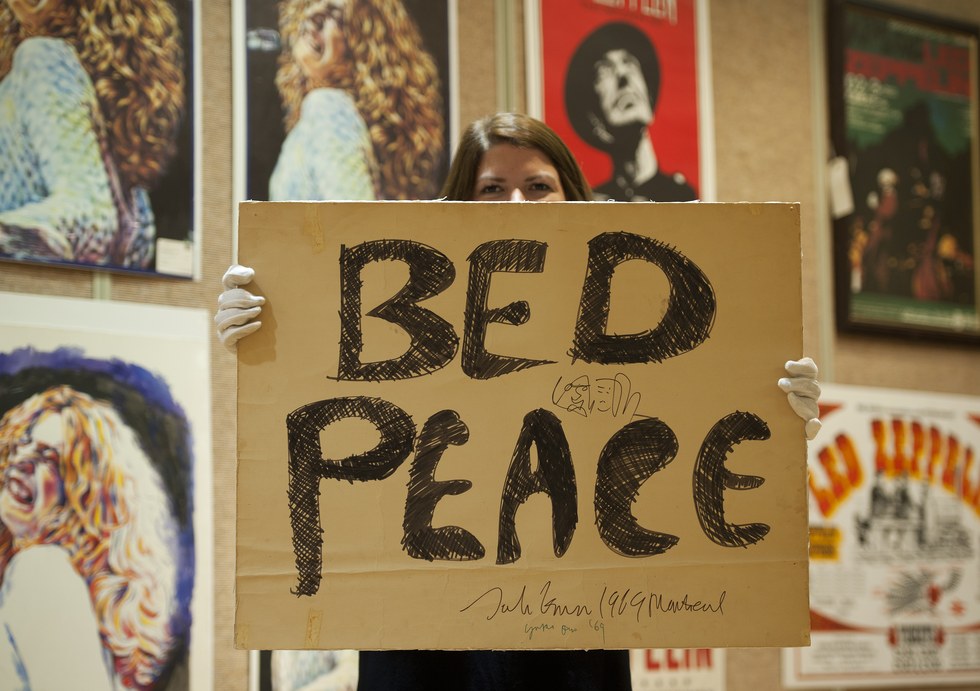 Afp/AFP/Getty Images
The original "Bed Peace" sign used during the historic Montreal Bed-In for Peace.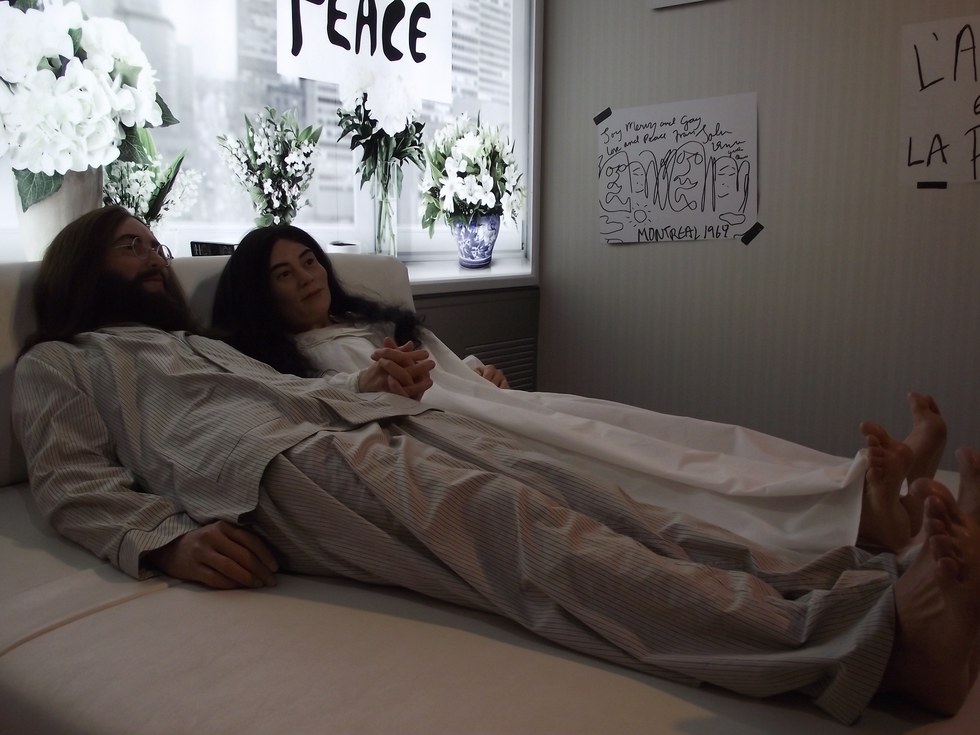 wikipedia
An installation of the Montreal Bed-in at Musée Grévin Montreal.
Subscribe To Our Newsletter