Firebrand. Songwriter. Punk. Joe Strummer, the lead singer of the Clash, was as wild as he was talented. With his battered, sticker-plastered Telecaster and his jittery "electric leg," Strummer dragged Britain into the punk era kicking and screaming—and that's exactly how he'd wanted it. Born August 21, 1952, we take a look back at Strummer's life in music.
Little Strummer Boy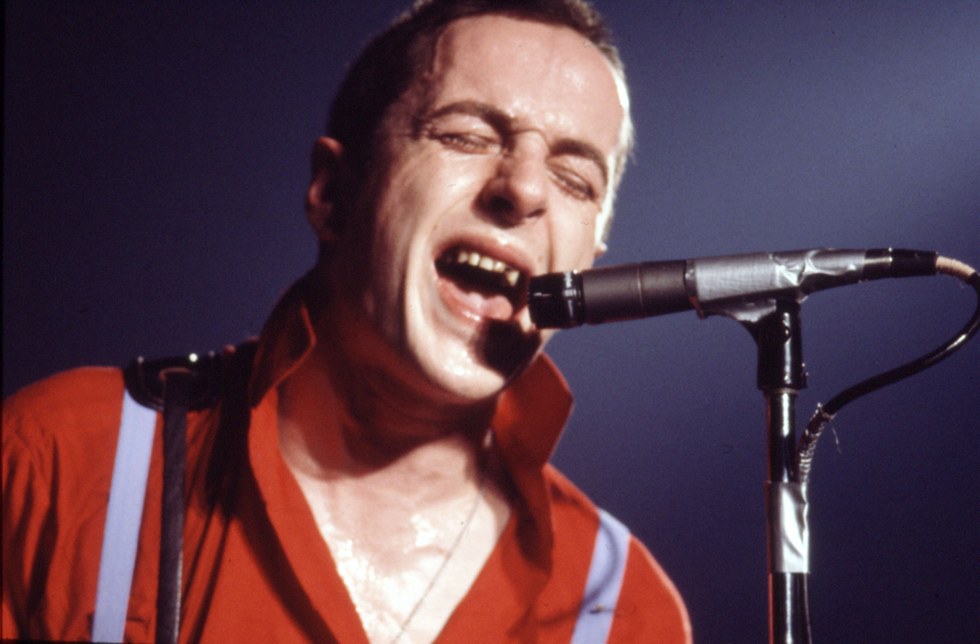 Ann Summa/Getty Images Entertainment/Getty Images
Strummer was born John Graham Mellor on August 21, 1952. Although he was left-handed, his friend Tymon Dogg taught him to play guitar right-handed. Strummer was a solid guitarist, but he struggled to finger-pick the strings. Since he had to strum them instead, he took up the name Joe Strummer.
Anarchy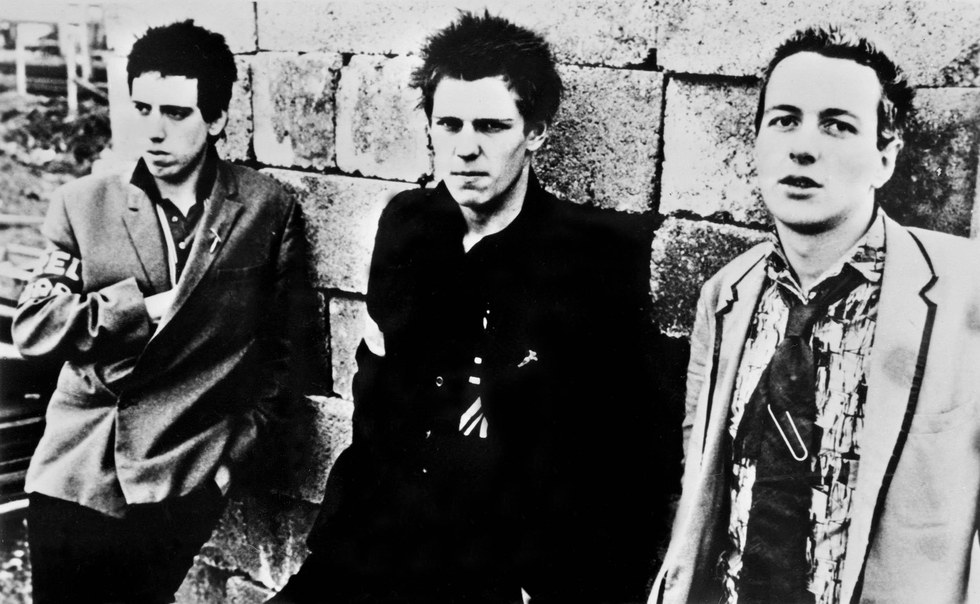 Str/AFP/Getty Images
The Clash got their start backing up the Sex Pistols on their infamous Anarchy Tour in 1976. Strummer was the lead singer, with guitarist Mick Jones (center) and bassist Paul Simonon joining Strummer up front.
White Riot
The Clash exploded into Britain's rock scene. Punk anthems like "London's Burning" and "White Riot" (performed live in London's Victoria Park in April 1978) enraptured the malcontented and disaffected young people suffering through the United Kingdom's post-war malaise.
You Should Stay
Driven by the songwriting talents of Strummer and guitarist Mick Jones, the Clash rose above the punk ranks by blending their firebrand ideology with an unmistakable punk ferocity. Few punk bands could match the Clash's omnivorous styles, ranging from socially-aware protest rock ("White Man in Hammersmith Palais") to rockabilly ("Should I Stay Or Should I Go") and rudeboy reggae ("Stand By Me").
"The Only Band That Matters"
With the release of the album "London Calling" in 1979—now considered one of the best albums in rock history—the Clash exploded into the punk stratosphere on both sides of the pond. With their 1980 album set "Sandinista!" and "Combat Rock"—both notable for their musical diversity—the Clash cemented their reputation as "The Only Band That Matters."
Let The Good Times Roll
In 1980, the Clash appeared in the half-fictional rockumentary "Rude Boy," which included footage of the band on tour, in concert, and in the studio. The band hated "Rude Boy" so much that they made badges decrying the film. But it did showcase another Strummer talent: Thumping out a piano bass-line while holding a cigarette in his left hand.
The Future Is Unwritten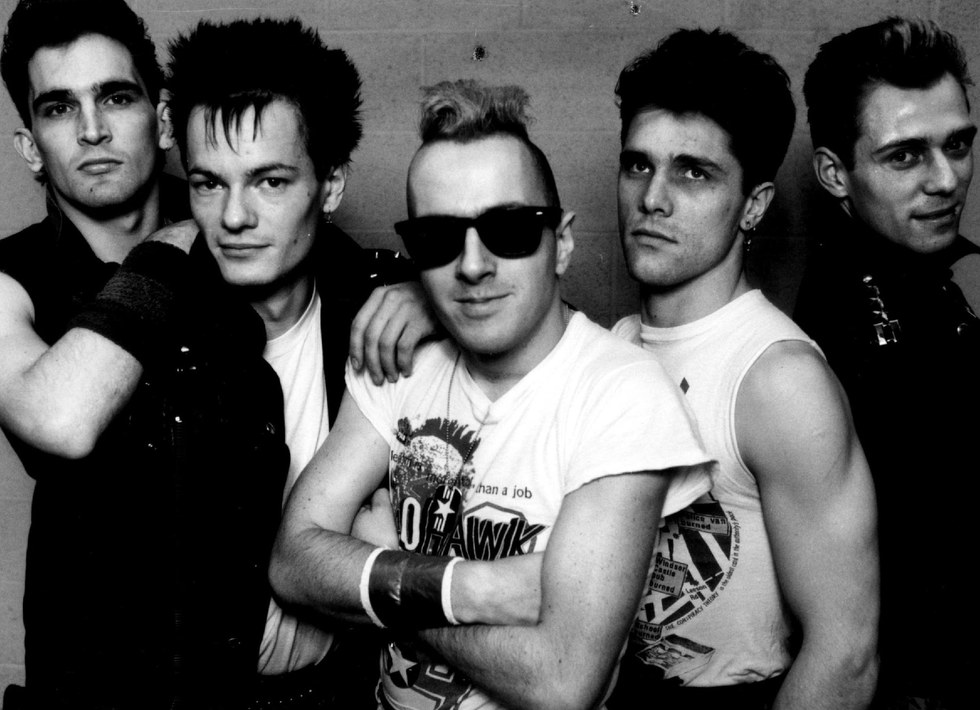 Brian Brainerd/Denver Post/Getty Images
Strummer was almost as prolific on celluloid as he was on vinyl. He appeared in several documentaries, the most notable being 2000's "The Clash: Westway to the World" and 2007's "Joe Strummer: The Future Is Unwritten." He also acted in several films, usually portraying a foul-mouthed, malcontented rudeboy—which is to say, himself.
'Rock The Casbah'
Even if you pay absolutely no attention to the lyrics, "Rock the Casbah" is a relentlessly good song. The opening guitar riff alone makes it worthy of its success: #8 on the U.S. Billboard Hot 100, the band's highest-charting single worldwide. But then factor in the absurdist, low-budget video style, and that armadillo, and Strummer's sneering lyrics (supposedly inspired by Iran's ban on Western music after the 1979 revolution). Yes, "Rock the Casbah" is Clash cultural criticism at its best.
A Bit Of Chaos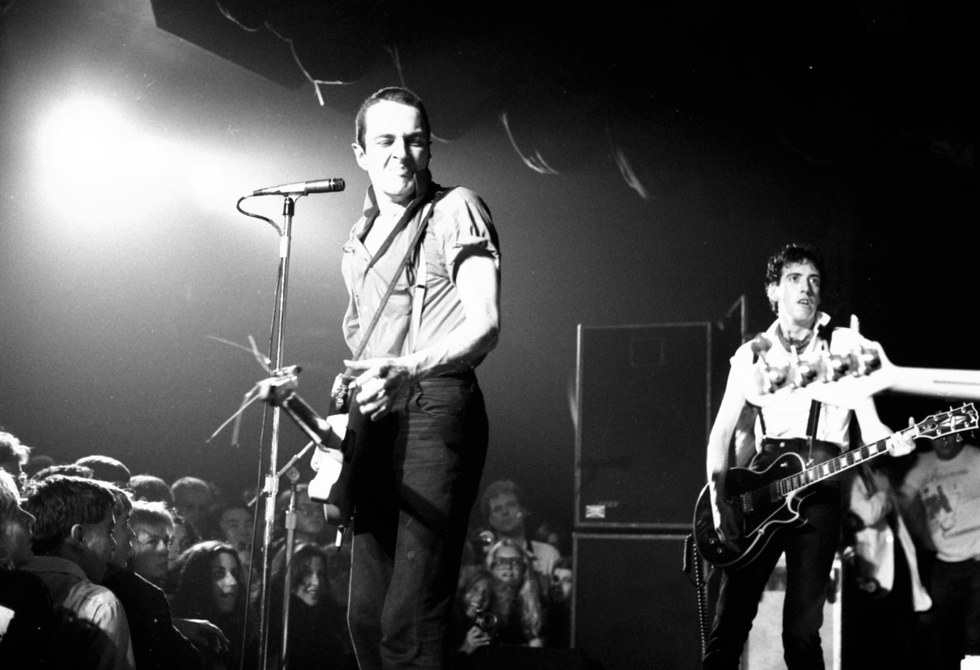 Ann Summa/Getty Images Entertainment/Getty Images
Even after the Clash broke up in 1986, Strummer carried the torch for British punk. In a 1988 interview, Strummer said: "To me, [playing guitar] isn't very interesting unless it's part of everybody living a life. I'm not really interested in making it into a fantasy world ... It's time for a bit of chaos, a bit of fun."
Soundtrack Strummer
After the Clash finally extinguished themselves in 1986, Strummer applied his songwriting skills to several movie soundtracks. One of his last recordings was a duet performance of Bob Marley's "Redemption Song" with Johnny Cash on "Unearthed," a 2003 Cash anthology film.
Forest For The Trees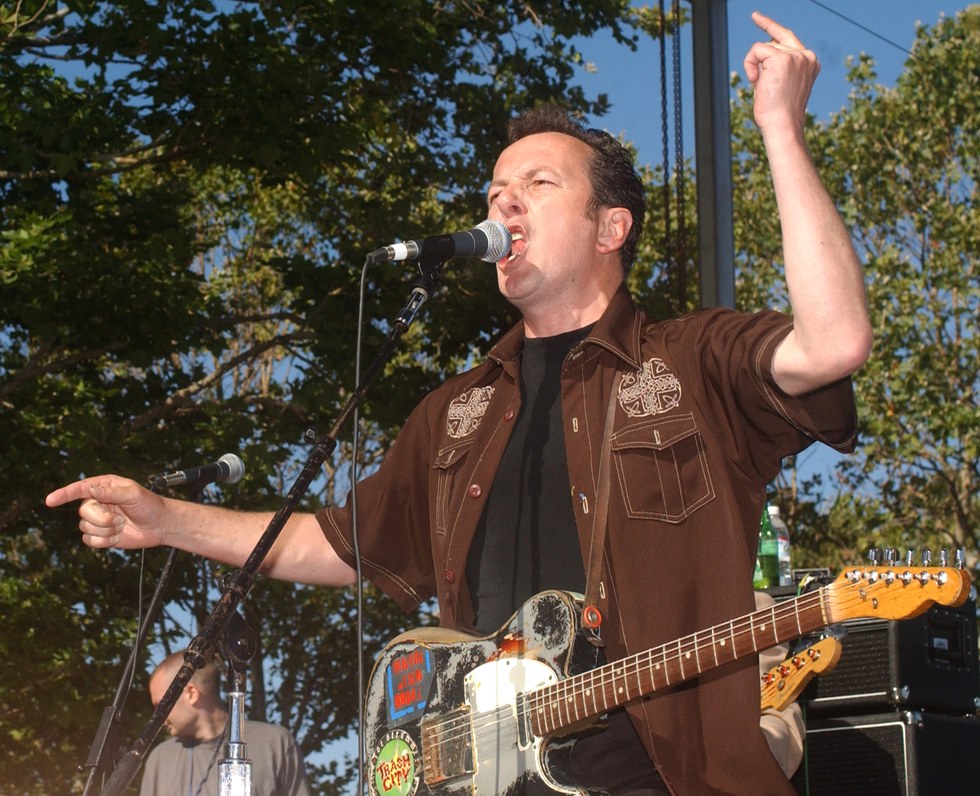 Tim Mosenfelder/Getty Images Entertainment/Getty Images
In the later years of his life, Strummer was an outspoken activist for forests and carbon neutrality. He started the British climate organization Future Forests, which plants trees to offset carbon emissions. After Strummer's funeral, Future Forests asked his fans to donate to the Joe Strummer Memorial Forest on the Isle of Skye.
Appleseed Roots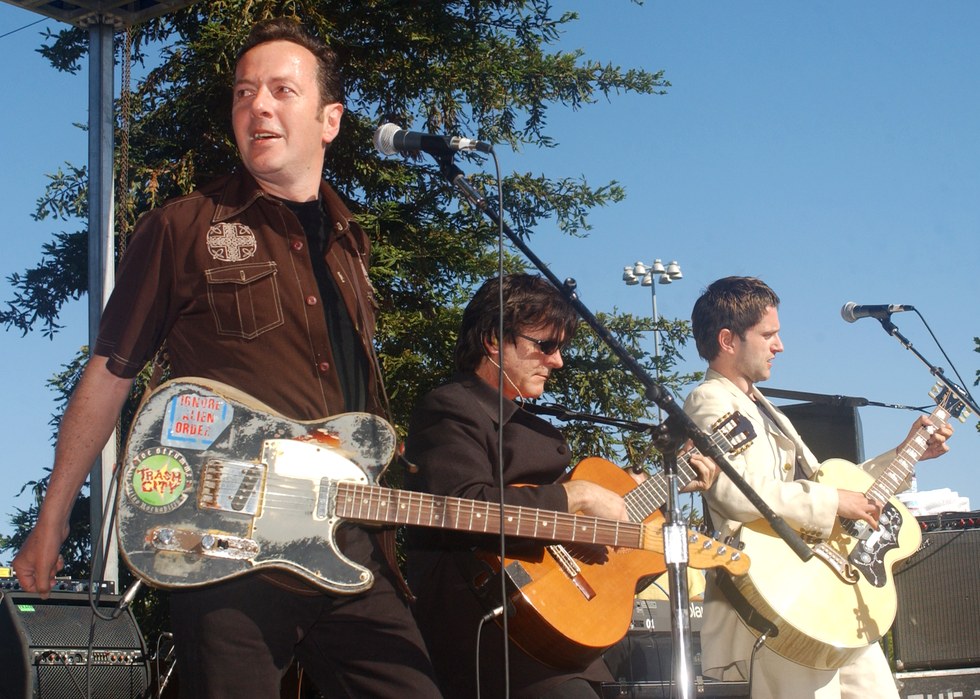 Tim Mosenfelder/Getty Images Entertainment/Getty Images
In the years before his untimely death from a heart attack in December 2012, Strummer worked on a number of solo and side projects. "Johnny Appleseed," recorded with The Mescaleros, marked a return to his pub-music roots.
Hall Of Famers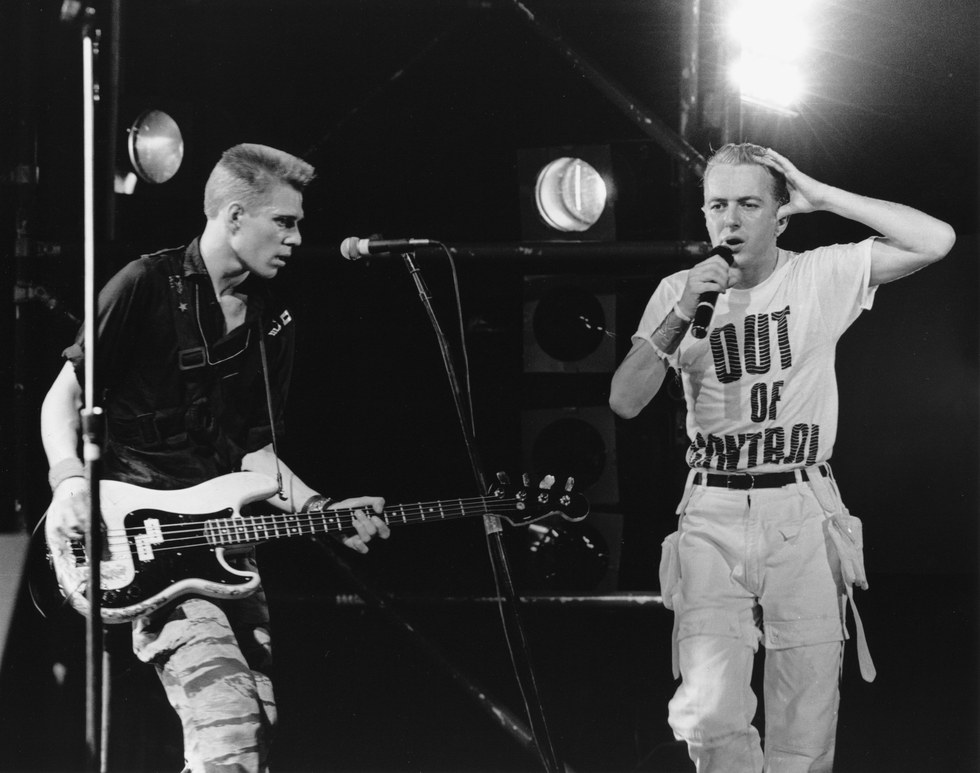 Chris Walter/WireImage/Getty Images
In January 2003, shortly after Strummer's death, the Clash—including original drummer Terry Chimes—were inducted into the Rock and Roll Hall of Fame by Bruce Springsteen.
Subscribe To Our Newsletter