Bob Dylan is one of the few American singer-songwriters who has earned a worldwide popular following while at the same time appealing to the counterculture movement. Even though he long ago entered the cultural mainstream—he's won 11 Grammys, a Golden Globe, an Academy Award, a Pulitzer Prize Special Citation, and the 2012 Presidential Medal of Freedom—Dylan earned his early accolades with a unique brand of songwriting and poetically caustic lyrics. He is also one of America's most prolific musical minds, with over 40 albums (and six books of painting and drawing) to his name since 1962.  
So it shouldn't be that surprising that Dylan is supposedly releasing a new album in August, possibly called "Shadows in the Night." But even then we sort of wonder: After five decades of music and non-stop touring, why does he keep going? And that in turn begs the question—Who is Bob Dylan, the enigmatic musician we all know so well?
Just A Small-Town Boy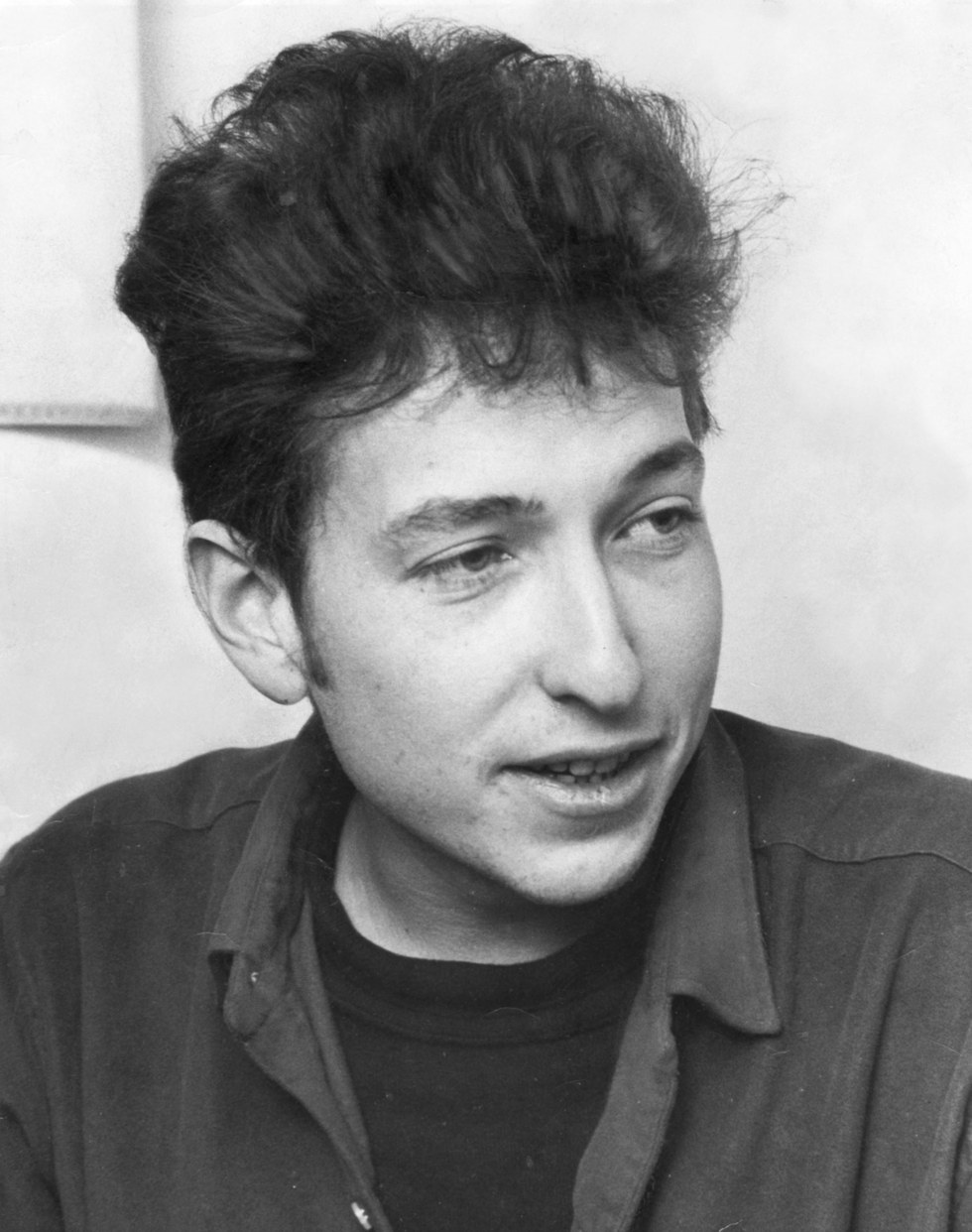 Harold Whyte/Toronto Star/Getty Images
Dylan, born Robert Allen Zimmerman, grows up in the tight-knit Jewish community of Hibbing, Minnesota. He starts playing music in high school, drawing on the many strains of American music he hears on the radio: blues and country, initially, then the early rock 'n' rollers like Little Richard and Elvis Presley.
Meet Bob Dylan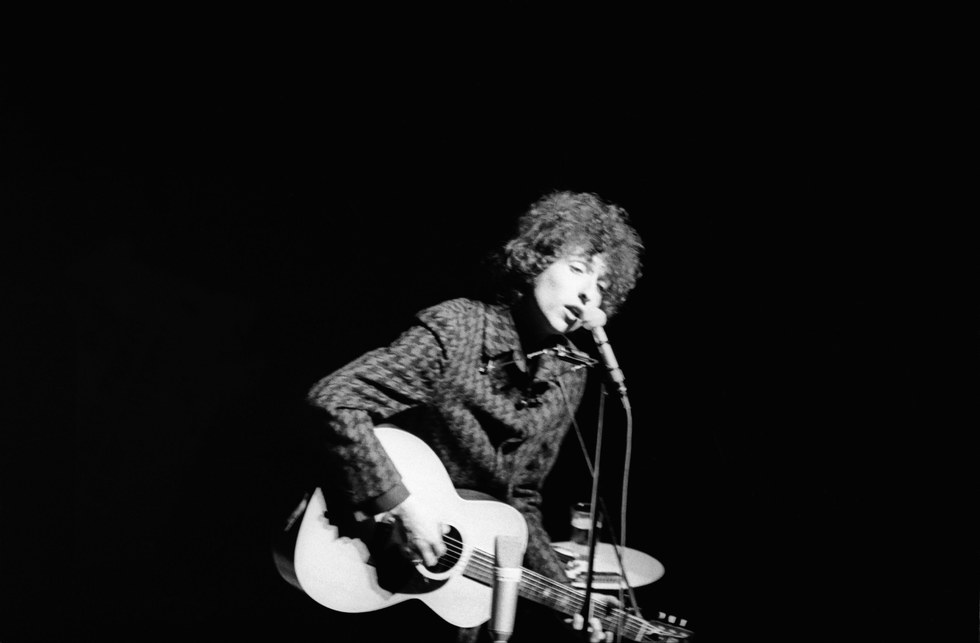 Keystone-france/Gamma-Keystone/Getty Images
While a student at the University of Minnesota, Zimmerman starts playing more folk music in the Dinkytown scene. Inspired by the poetry of Dylan Thomas, he also starts going by the stage name Bob Dylan. (He discusses the name change in a 2004 interview with 60 Minutes, saying, "You call yourself what you want to call yourself. This is the land of the free.") He legally changes his name in 1962.
When Bob Met Woody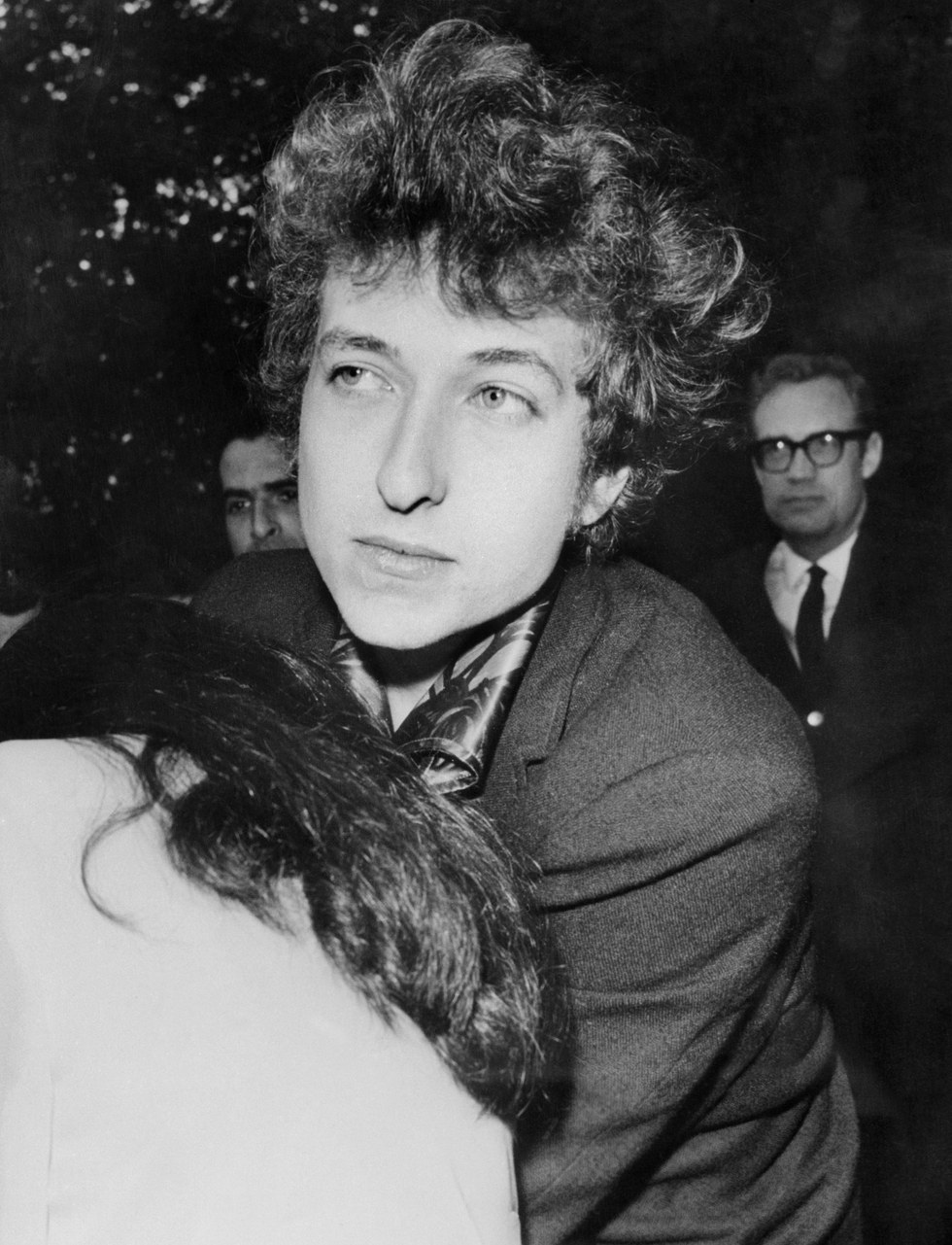 AFP/Getty Images
Dylan travels to New York City in 1961, where he meets his idol Woody Guthrie, a sharp-tongued American folk singer who performed in the 1930s and '40s. Dylan sees Guthrie, who by then was suffering from Huntington's disease in a New York psychiatric hospital, as "the true voice of the American spirit."
First Album Flop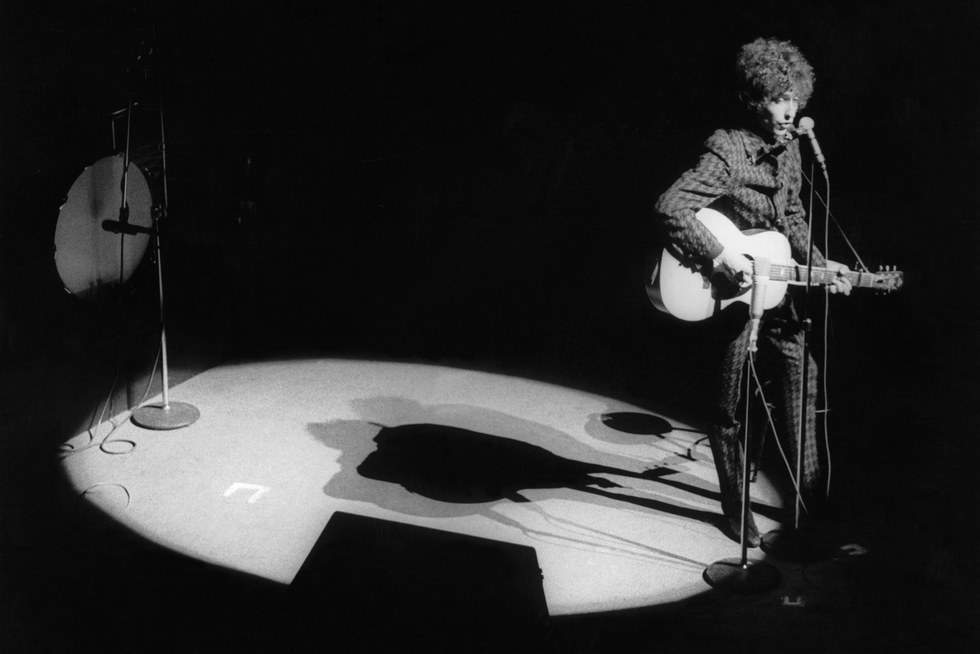 Keystone-france/Gamma-Keystone/Getty Images
Dylan signs to Columbia Records in 1961. In March 1962, he releases his eponymous first album. Produced by John Hammond, "Bob Dylan" consists of mostly folk covers and only two originals. The album flops, selling only 5,000 copies, but Hammond sticks by his promising, young folk musician.
Blowin' In The Wind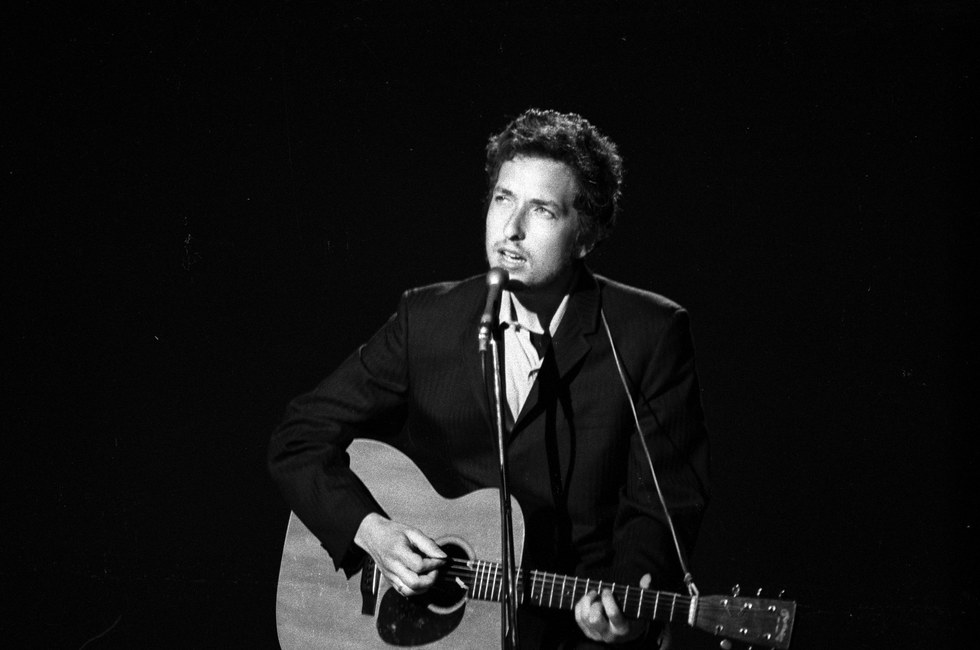 Abc Photo Archives/Disney ABC Television Group/Getty Images
Hammond's bet pays off. Dylan's sophomore effort with Columbia, "The Freewheelin' Bob Dylan" (1963), catapults Dylan into popular music as a folk singer and voice of socio-political discontent. His songs "Blowin' in the Wind" and "A Hard Rain's a-Gonna Fall" (based on an old spiritual and folk ballad, respectively) quickly become iconic expressions of social unrest for a generation.
Times a-Changin'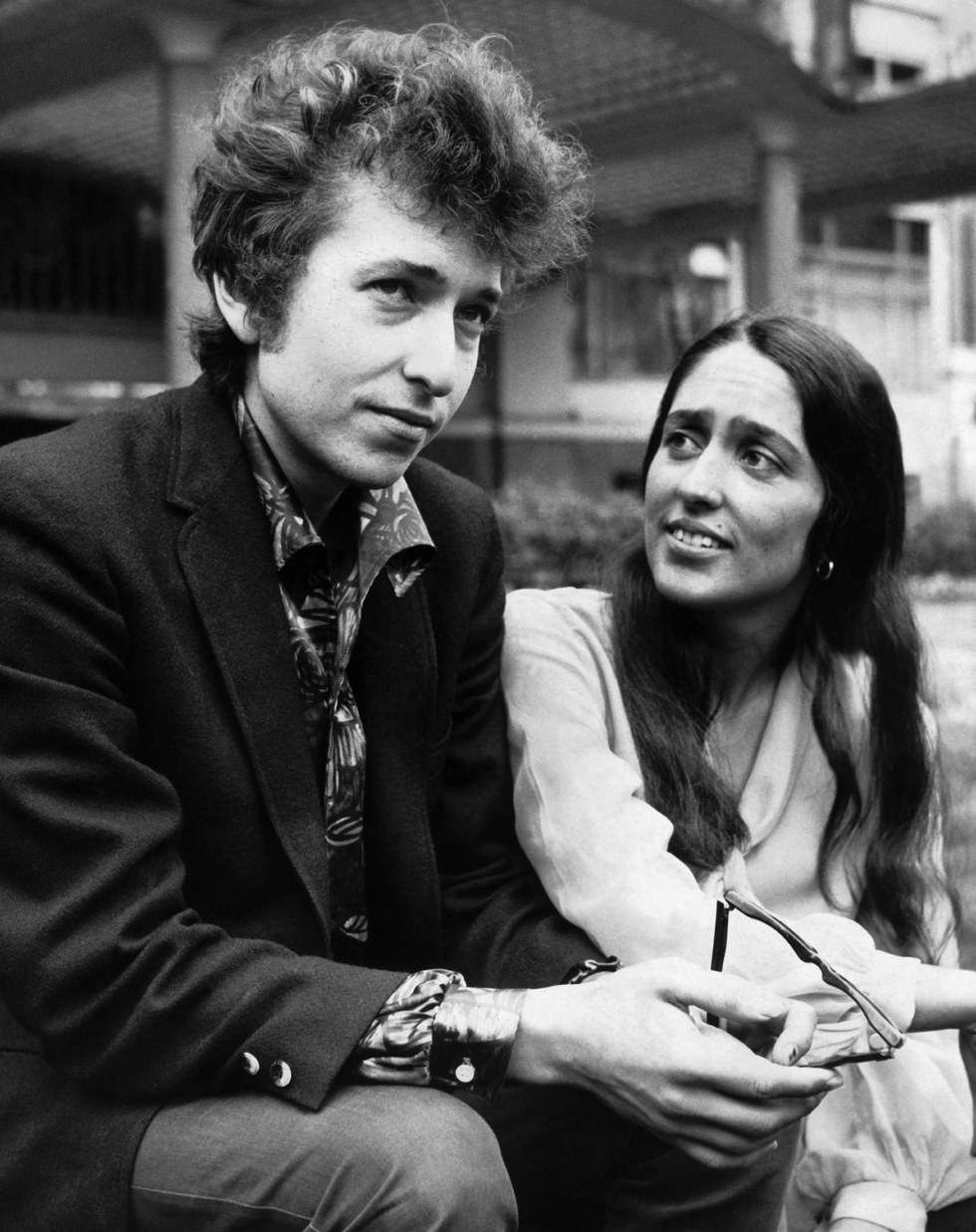 Keystone-france/Gamma-Keystone/Getty Images
By the time Dylan releases his third album, "The Times They Are a-Changin'," Dylan and fellow folk singer (and lover) Joan Baez have become voices of the American civil rights movement. They play together at the 1963 March on Washington.
Dylan Goes Electric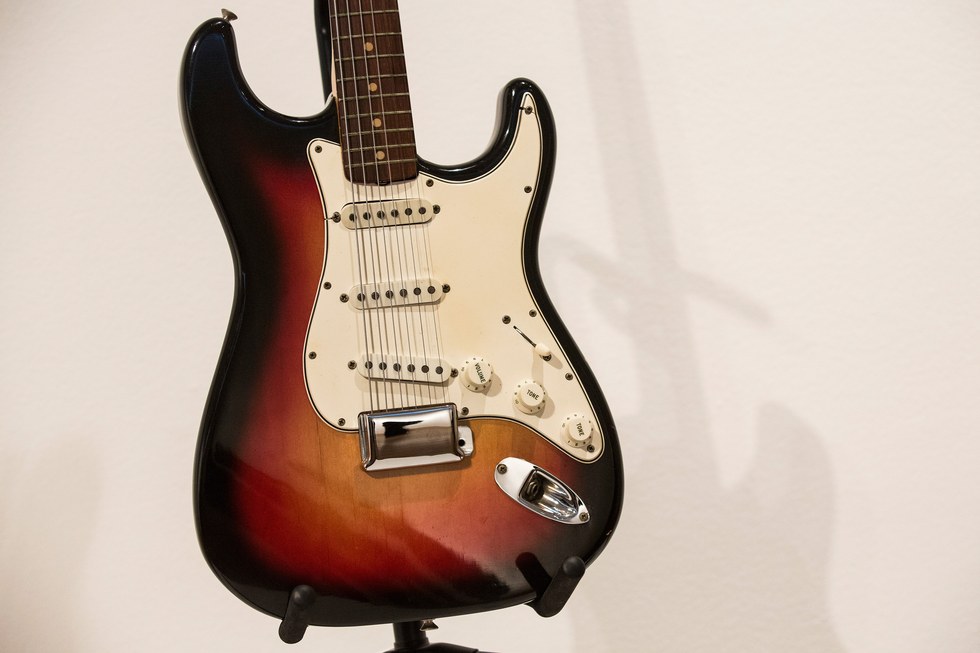 Andrew Burton/Getty Images News/Getty Images
By 1965, Dylan is a pop/folk music star and a distinctive voice of American counterculture, with a lyrical style evocative of Beat poets like Allen Ginsberg. So, when he plugs in his Fender Stratocaster (pictured) for an electric three-song set at the '65 Newport Folk Festival, the crowd—expecting Dylan's iconic acoustic folk—boos loud enough to drown out his band. As for the Strat he plugged in? It sold at auction in 2013 for a record $965,000.
Of Highways And Homesickness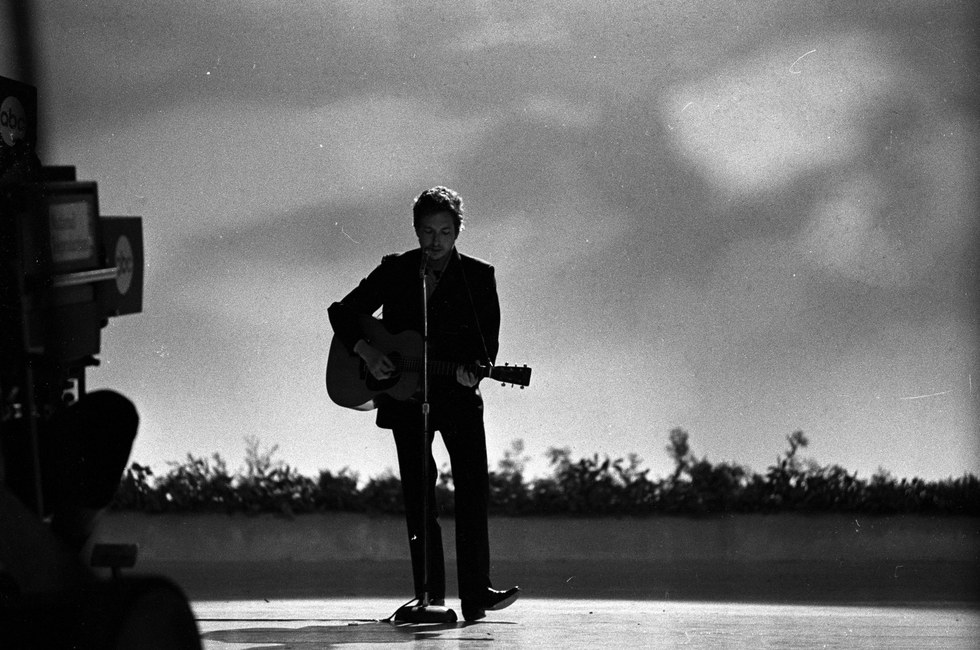 Abc Photo Archives/Disney ABC Television Group/Getty Images
Dylan storms back from the criticism with remarkable musical output. In 1965—at 24 years old—he records "Like a Rolling Stone," a prophetic (and, at six minutes, marathon) anthem that captures the freedom and rootlessness of a young generation. Dylan follows it up with "Highway 61 Revisited" and "Blonde on Blonde." Rolling Stone magazine names it the "greatest song of all time" in 2004 and 2011.
Dylan The Recluse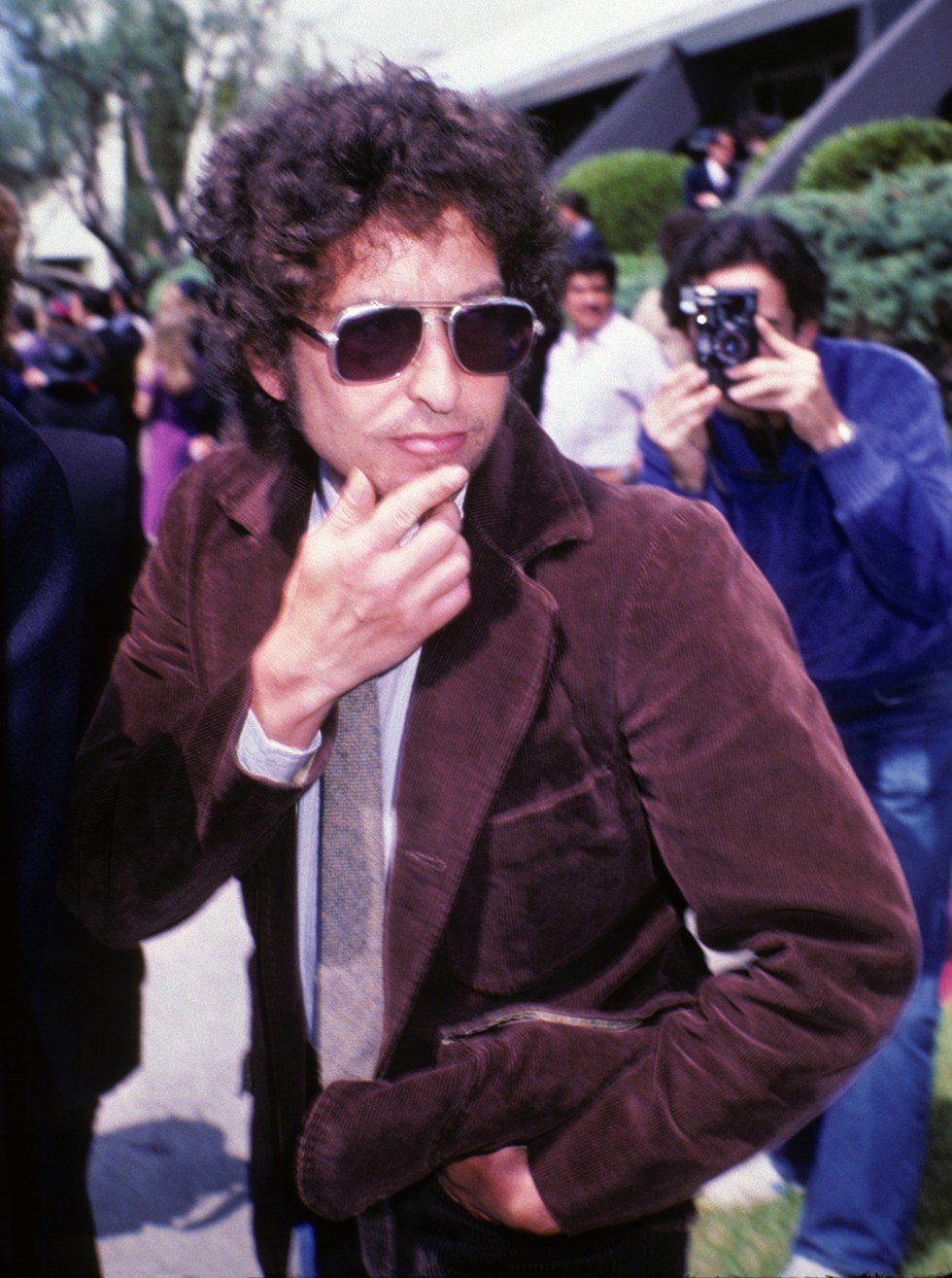 Brad Elterman/FilmMagic/Getty Images
After what Dylan describes as a motorcycle accident in 1966—though the accident itself has never been confirmed—he retreats from public life for almost eight years. In "Down The Highway: The Life Of Bob Dylan," biographer Howard Sounes says the "accident" afforded Dylan time to step away from the spotlight and its immense pressures on his musical production.
Gospel Dylan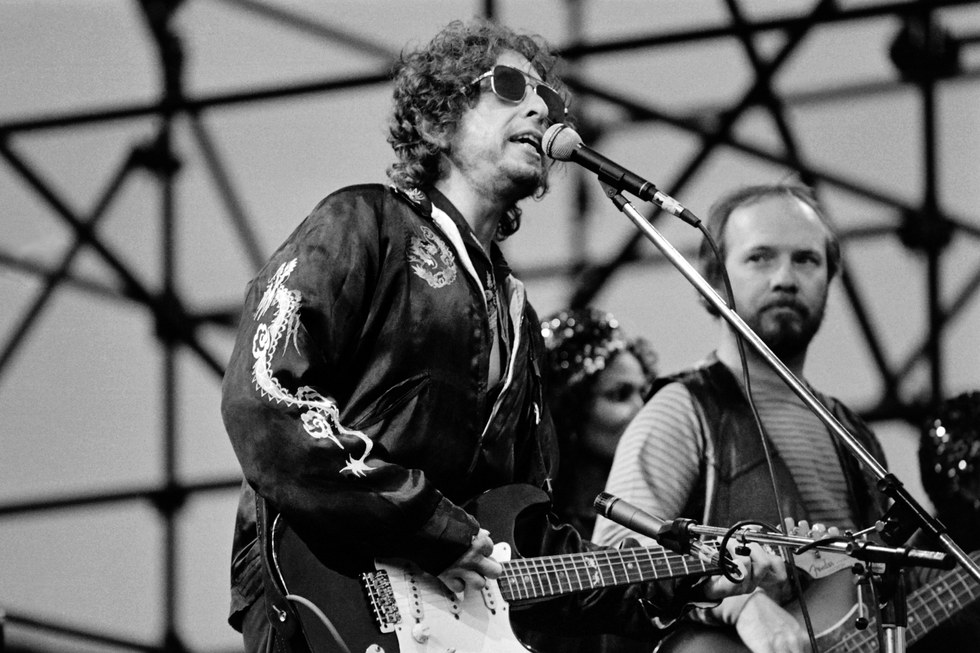 Daniel Janin/AFP/Getty Images
Dylan becomes a born-again Christian in the late 1970s, releasing two albums of gospel music: 1979's "Slow Train Coming" and 1980's "Saved." Dylan won a "Best Male Vocalist" Grammy for his performance of "Gotta Serve Somebody." But even as a born-again Christian, Dylan was still Dylan: A New York Times review noted that "that neither age (he's now 40) nor his much-publicized conversion to bornagain [sic] Christianity has altered his essentially iconoclastic temperament."
We Are The World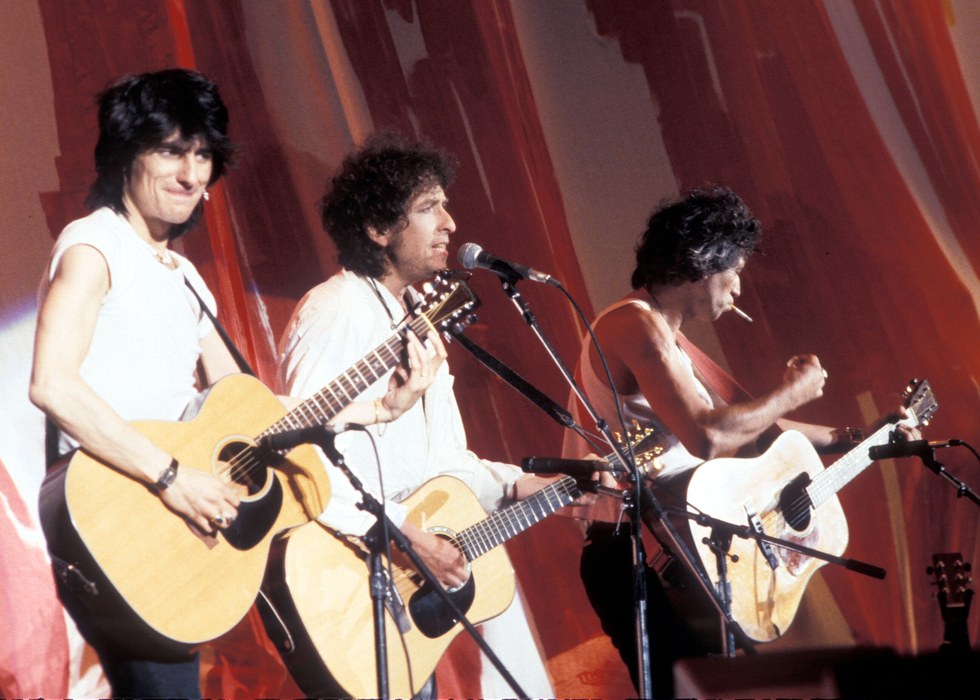 Kmazur/WireImage/Getty Images
As part of the USA for Africa fundraiser in 1985, Dylan joins an all-star roster of American pop musicians in
an instantly classic performance
of "We Are the World," written by Michael Jackson, Lionel Richie, and Quincy Jones. (According to Sharon Davis's biography of Stevie Wonder, Wonder tells the musicians that if the song isn't done in one take, he and Ray Charles will drive everyone home.)
(Pictured: Bob Dylan (center), Ron Wood, and Keith Richards perform during a Live Aid Concert on July 13, 1985 at JFK Stadium in Philadelphia, Pennsylvania).
The Tour That Never Ends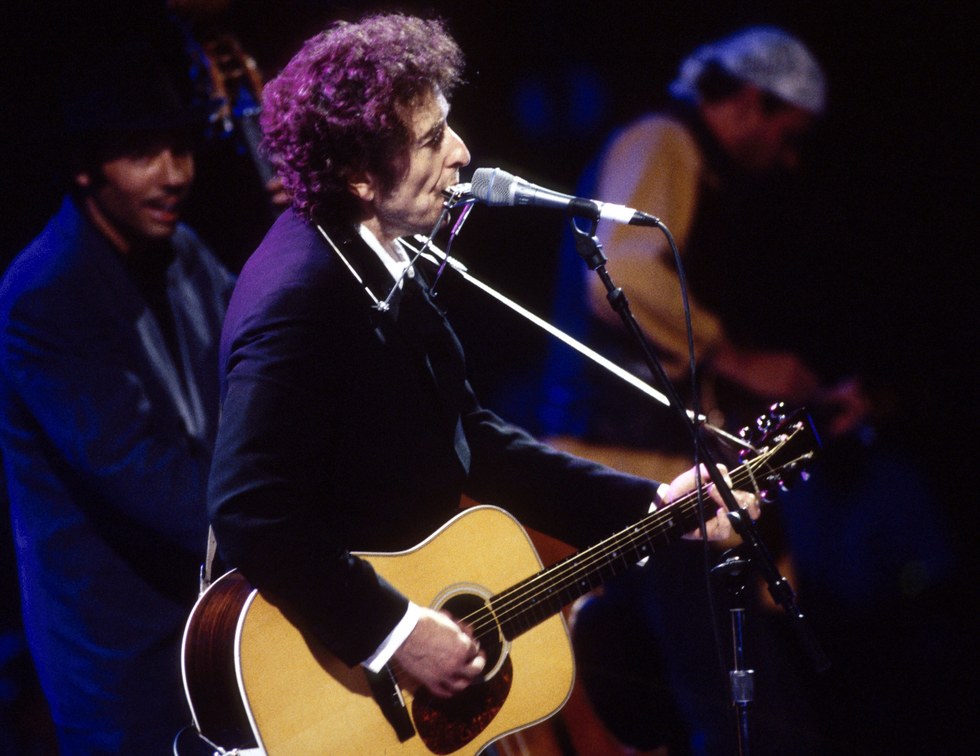 Kmazur/WireImage/Getty Images
On June 7, 1988, Dylan begins the Never Ending Tour, playing roughly 100 tour dates a year with a rotating cast of backing musicians. True to its name, the tour continues to this day—Dylan recently completed his European leg of the 2014 tour, with more dates planned in Oceania and the United States.
Another Kind Of Art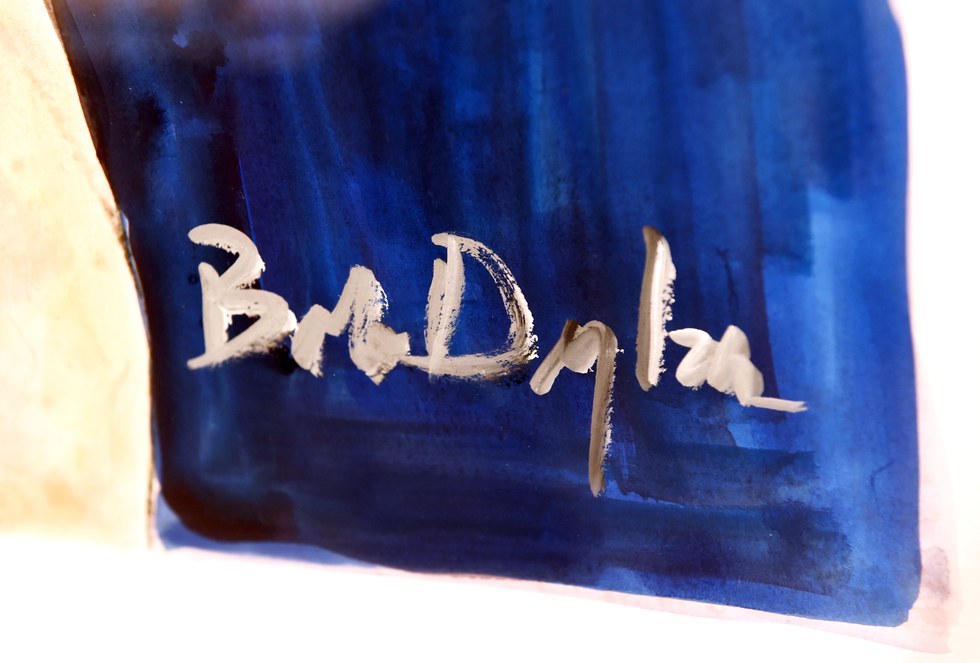 Stan Honda/AFP/Getty Images
Dylan also dabbles in printed art. His "Drawn Blank" series of paintings is first published in a book in 1994. Since then, his work has been showcased in galleries around the world, usually in special exhibitions: The Drawn Blank Series in Germany (2007), The Brazil Series in Denmark (2010-2011), The Asia Series in New York (2011), and The New Orleans Series in Milan (2013).
Upcoming Dylan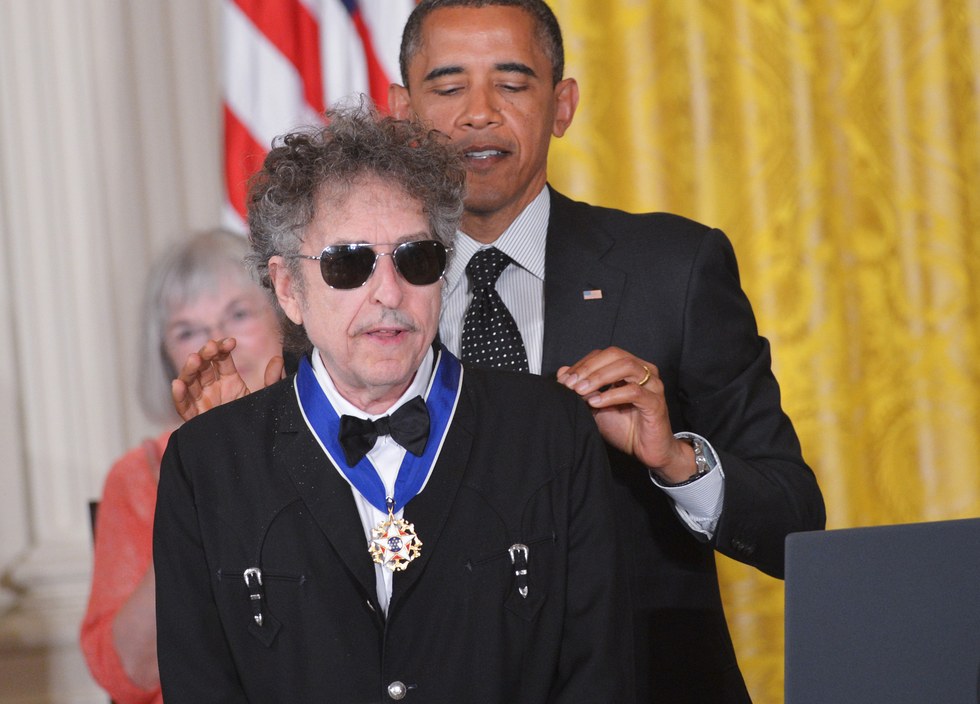 Mandel Ngan/AFP/Getty Images
Dylan receives the Presidential Medal of Freedom from President Barack Obama in 2012. As for the latest on the music front: In May 2014, Dylan's website posts a recording of "Full Moon & Empty Arms," a 1945 Buddy Kaye/Ted Mossman song made famous by Frank Sinatra. A Dylan "spokesperson"
tells Rolling Stone
that the song will be part of an upcoming album to come out later in 2014. What's next for the 72-year-old musician? The answer's probably blowin' in the wind.
Subscribe To Our Newsletter