Espionage is all about secrets and playing a part, so its no surprise some of the greatest actors and celebrities of the classic age of Hollywood were in on the spy game.

Without these famous faces lulling the other side into spilling its secrets, we probably wouldn't have won the war.

Countersigned By Cary Grant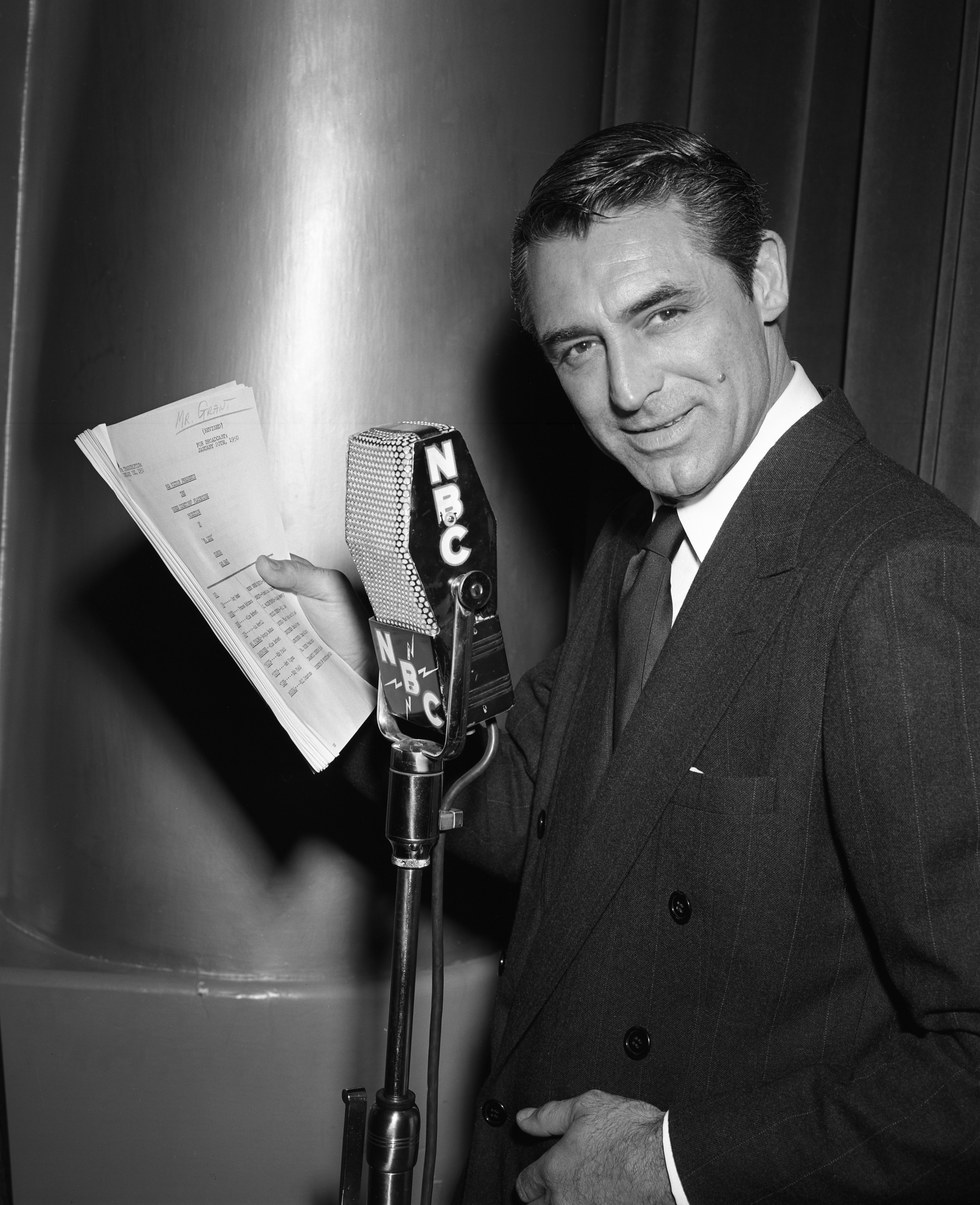 Nbc/NBCUniversal/Getty Images
Cary Grant wasn't just a spy in Hitchcock's "Notorious," he was one of the greatest Nazi hunters of Hollywood during World War II.

Not only did he infamously out legend Errol Flynn as a Nazi sympathizer, and investigate the former German husband of actress Barbara Hutton (whom Grant later married), he donated his movie salaries throughout the war period to the British War Relief and the Red Cross.

SpyMaster Noel Coward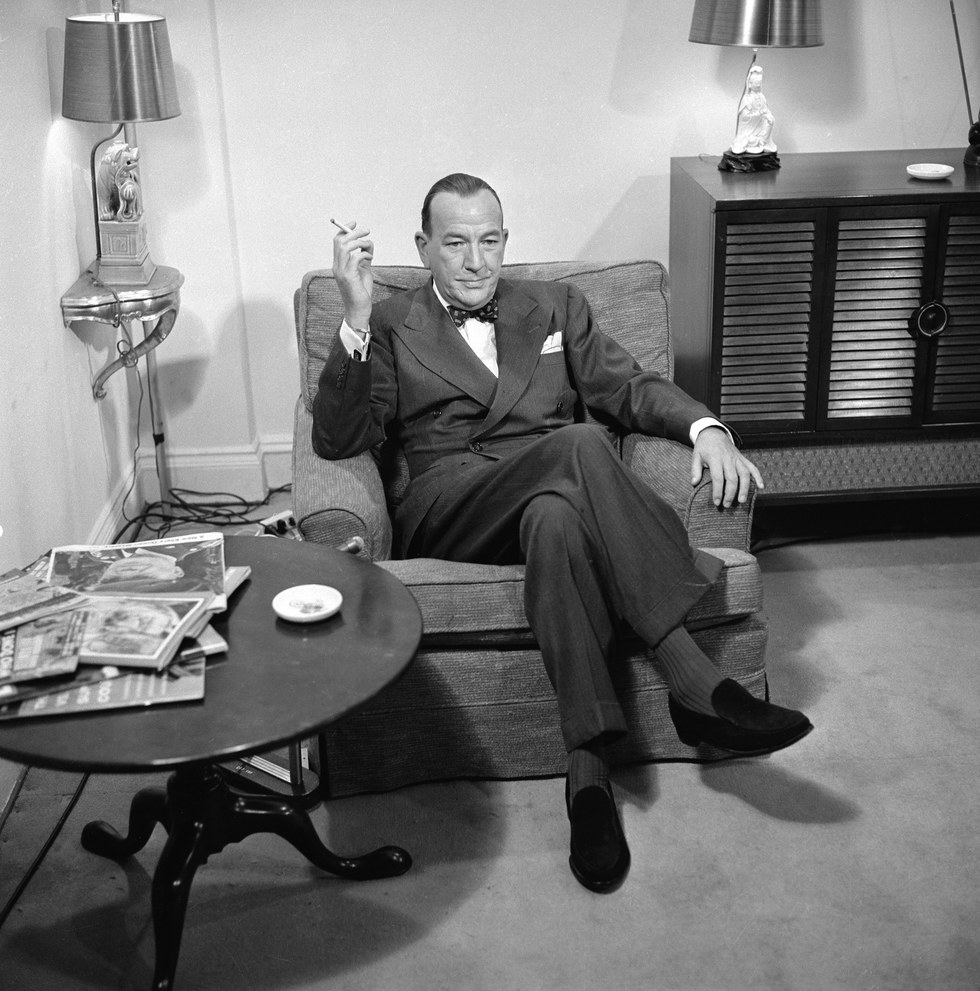 Cbs Photo Archive/CBS/Getty Images
Cary Grant's MI6 contact in the spy game was none other than famous playwright Noel Coward. The ultimate unsuspected party-monster of the international scene, the British war-office had him specially trained as a spymaster and then let him loose with a vague propaganda title and license to throw parties for pro-Nazi sympathizers.

It was only in the 1970s that full details came out of how official and extraordinary Noel's seemingly casual interactions and world-wide tours of the upper class scene shaped the flow of intelligence information during WWII. Coward famously quipped, "Celebrity was wonderful cover, my disguise was my own reputation as a bit of an idiot ... a merry playboy."

Fleming, Ian Fleming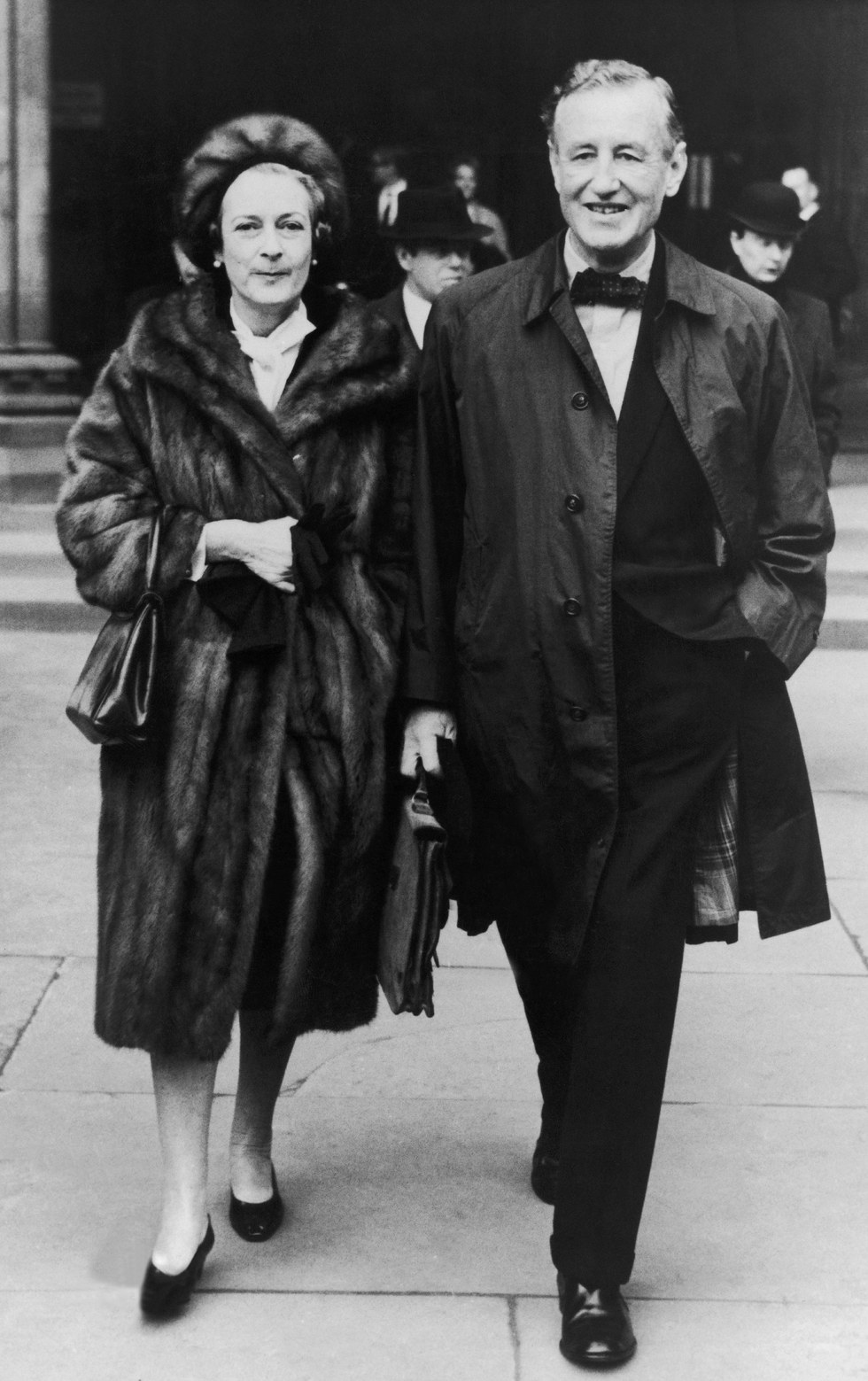 Keystone-france/Gamma-Keystone/Getty Images
Author Ian Fleming and Noel Coward were secretly trained side-by-side at MI6's secret headquarters in Bletchley Park.

Fleming was posted at Naval Military Intelligence. He'd later put all that experience to good use penning the debacles and decadence of a certain gentleman spy by the name of James Bond.

Double Agent Greta Garbo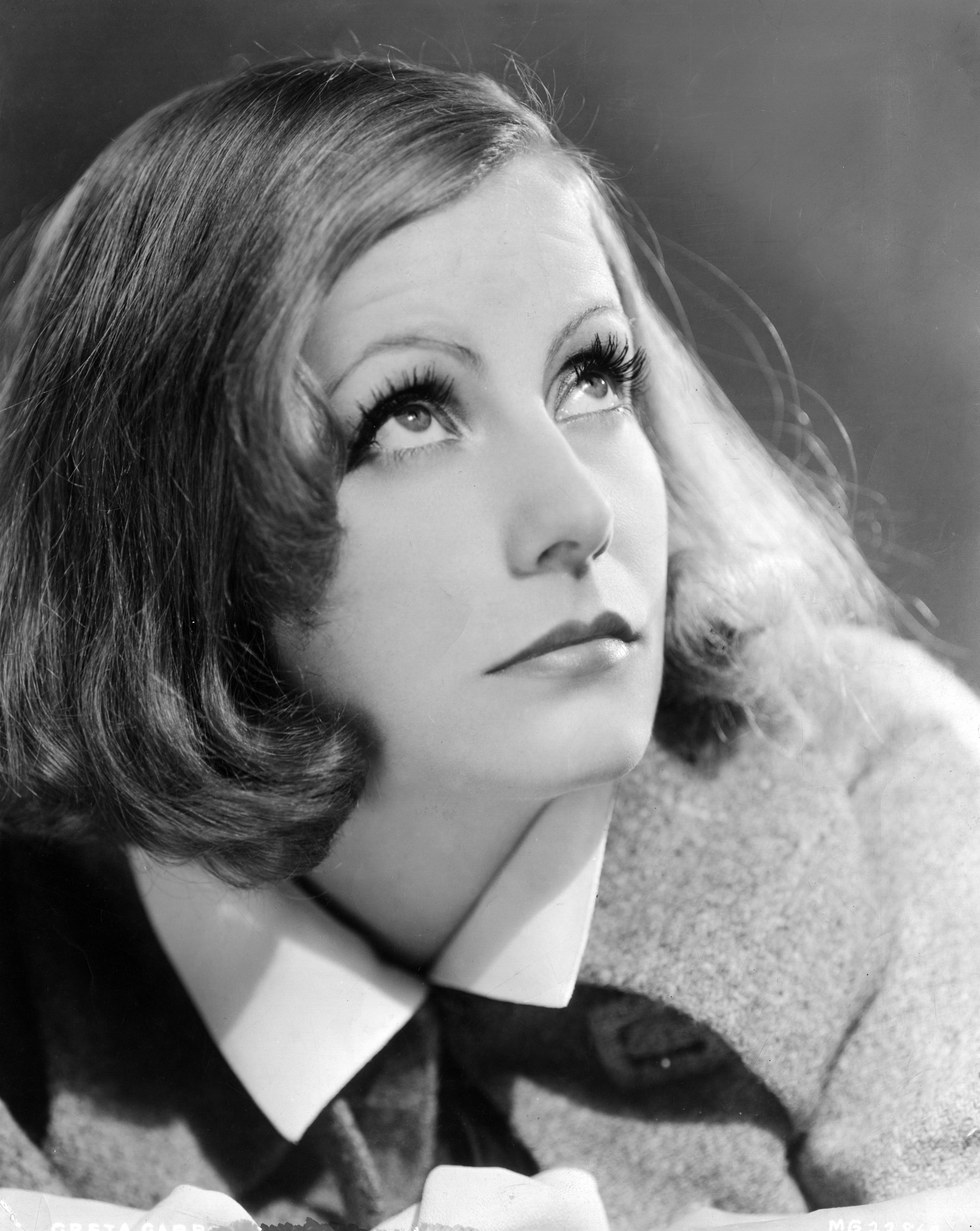 Mondadori/Mondadori/Getty Images
Swedish actress Greta Garbo was a spy twice over. She herself was a solid go-between for British intelligence, the Swedish royal family and elite of her home country. She used her celebrity status to identify Nazi agents and report on their actions.

But a second spy, using the code-name Greta Garbo outdid the real one's war efforts—they smuggled physicist Niels Bohr out of Denmark and to America where Bohr helped with the Manhattan Project.

Hedy Lamarr Was The Real Agent Q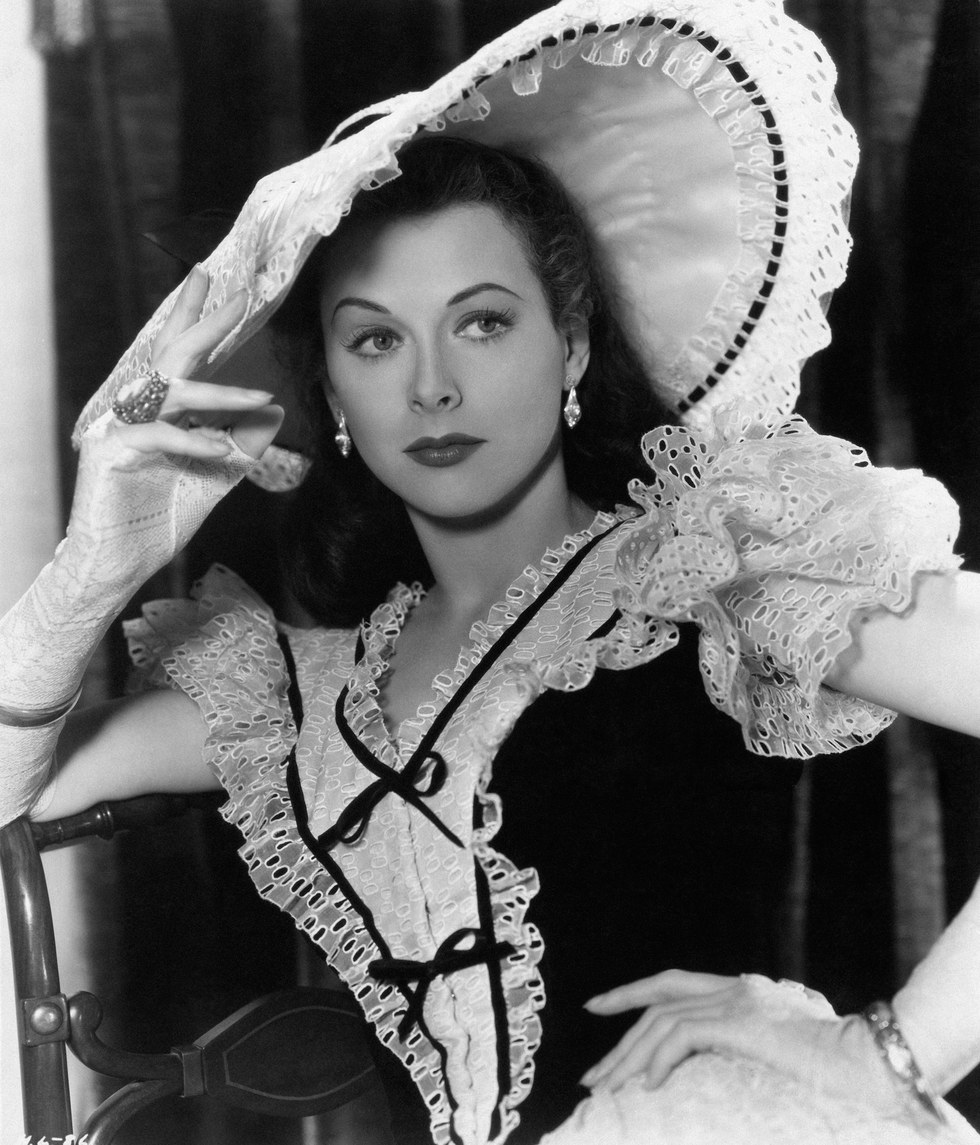 Mondadori/Mondadori/Getty Images
Hedy Lamarr escaped a bad domestic situation with her Nazi husband by fleeing her native Austria for America. And she put more than her famous face to good use to thank her new home nation.

Working as an inventor for Allied military intelligence, she built frequency hopping communication technology and torpedo jamming devices that were deployed throughout World War II. And we still use some of her tech today. You have this classic Hollywood femme fatale to thank for the stuff that makes your cell phones work.

Counter-Intelligence From Roald Dahl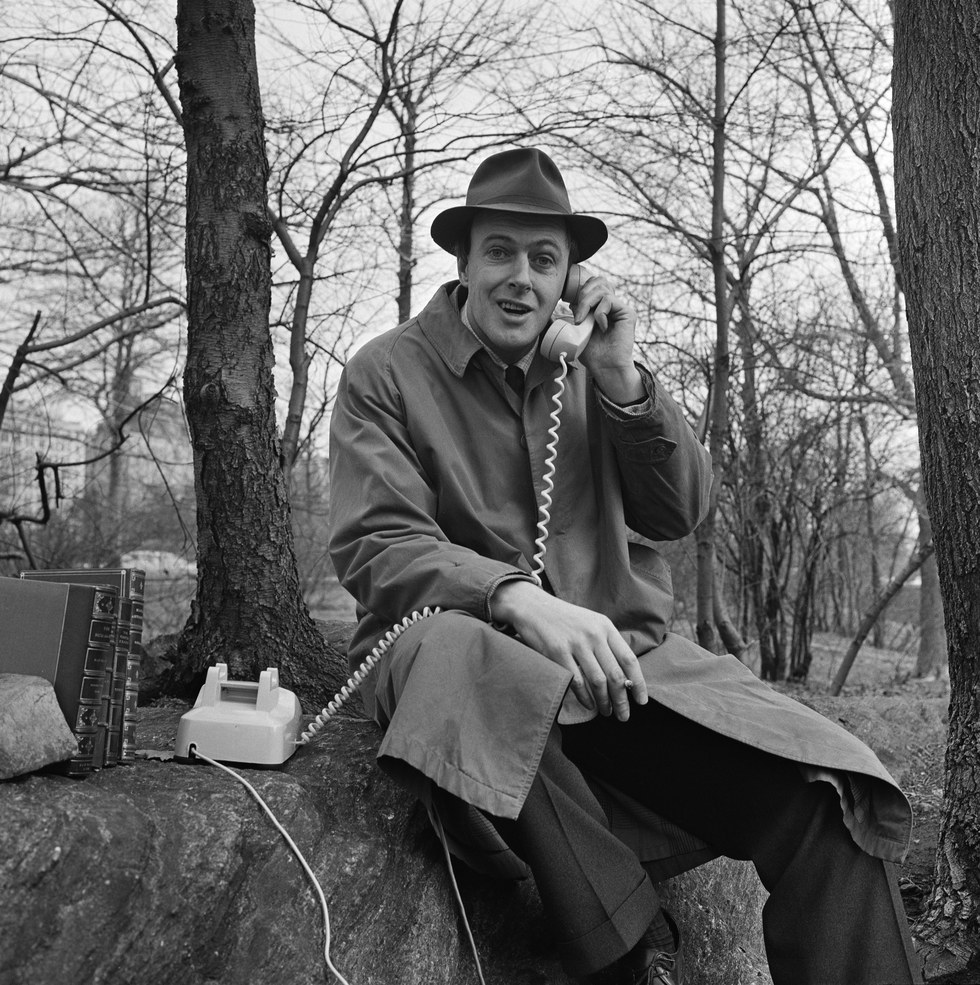 Cbs Photo Archive/CBS/Getty Images
Before he brought you "James and the Giant Peach," "The BFG,"  "The Witches," and all of those other slightly dark and terribly nostalgic literary pieces of your youth, author Roald Dahl was a British spy.

But he wasn't spying on the other side. He was spying on us here in the States. The Brits wanted to make sure their main allies were playing it straight and posted Dahl to Washington, D.C. to keep his eye on Congressional affairs, including the romances between the White House and certain suspicious European royals.

Agent Provocateur Josephine Baker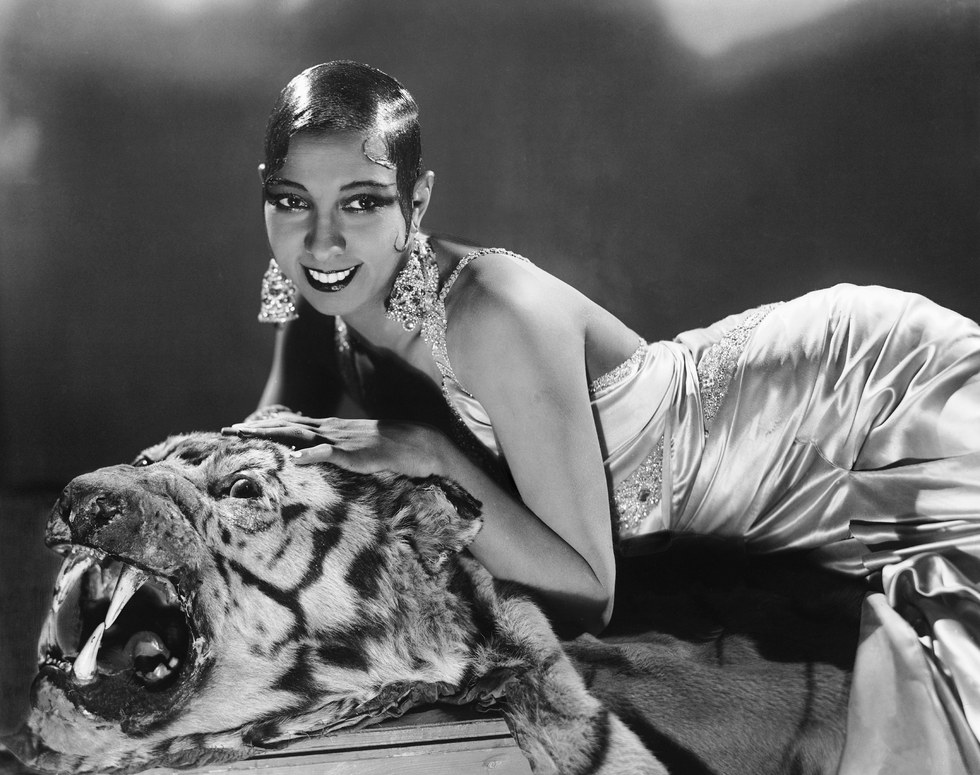 Keystone-france/Gamma-Keystone/Getty Images
Sultry American jazz singer Josephine Baker was already a European sensation when war broke out in 1939. And a few choice remarks early on earned her friendly relations with Axis sympathizers who thought she was one of their own.

She used her elite status among the enemy to carry invisible ink messages on her sheet music, helped smuggle people to safety, and wound up with the rank of Lieutenant in the Free French Air Force. When the war ended, she was the first American (and woman) awarded France's Croix de Guerre and Medal of Honor of the Resistance.

High Stakes Games By Harry Houdini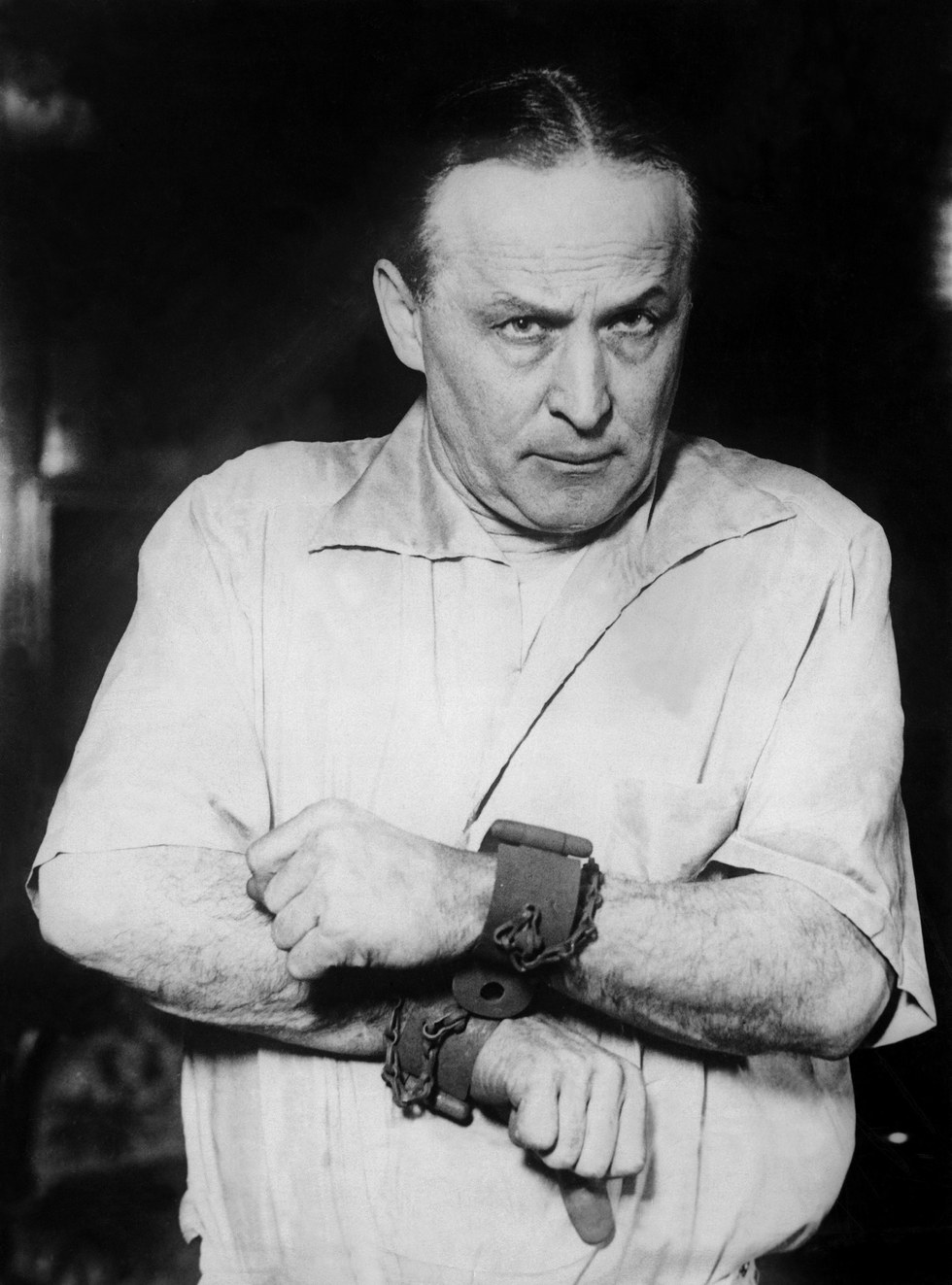 Keystone-france/Gamma-Keystone/Getty Images
Harry Houdini used his traveling magical act and language fluency to good use for the British and American intelligence services before and after World War I.

His fan-base included the German and Russian elite who flocked to his shows and often revealed enough of their plans that Houdini had to send off regular notes on his new "friends" to the various secret services.

Surveillance By John Ford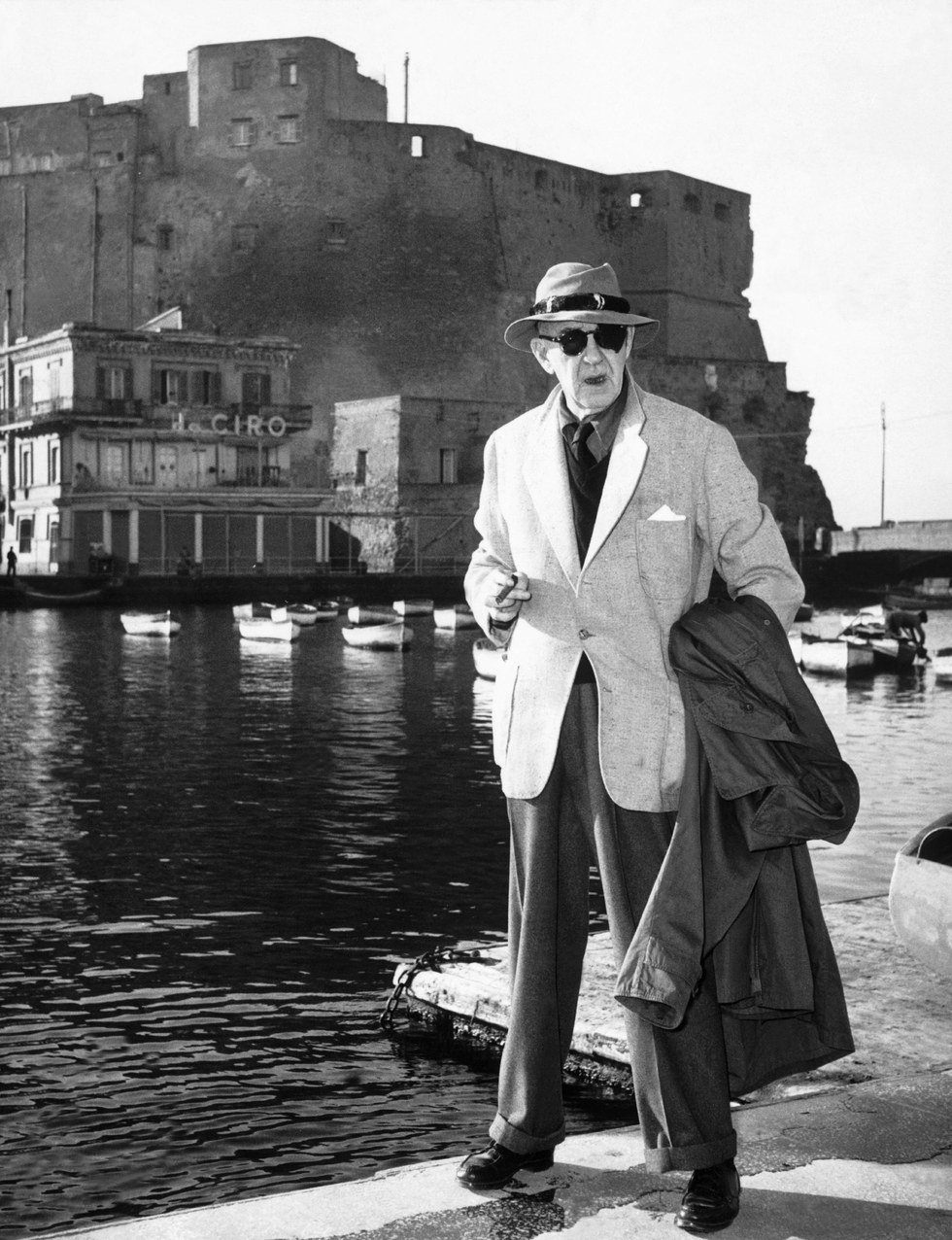 Keystone-france/Gamma-Keystone/Getty Images
John Ford still holds the record for most Best Director Oscars (he has four).

But he deserves a lot more praise for his military record as head of the photographic unit for the Office of Strategic Services. During the war, he pioneered new aerial filming techniques for the military, directed many of the U.S.'s wartime propaganda films, and filmed the D-Day landing himself.

Honey Pot Alice Marble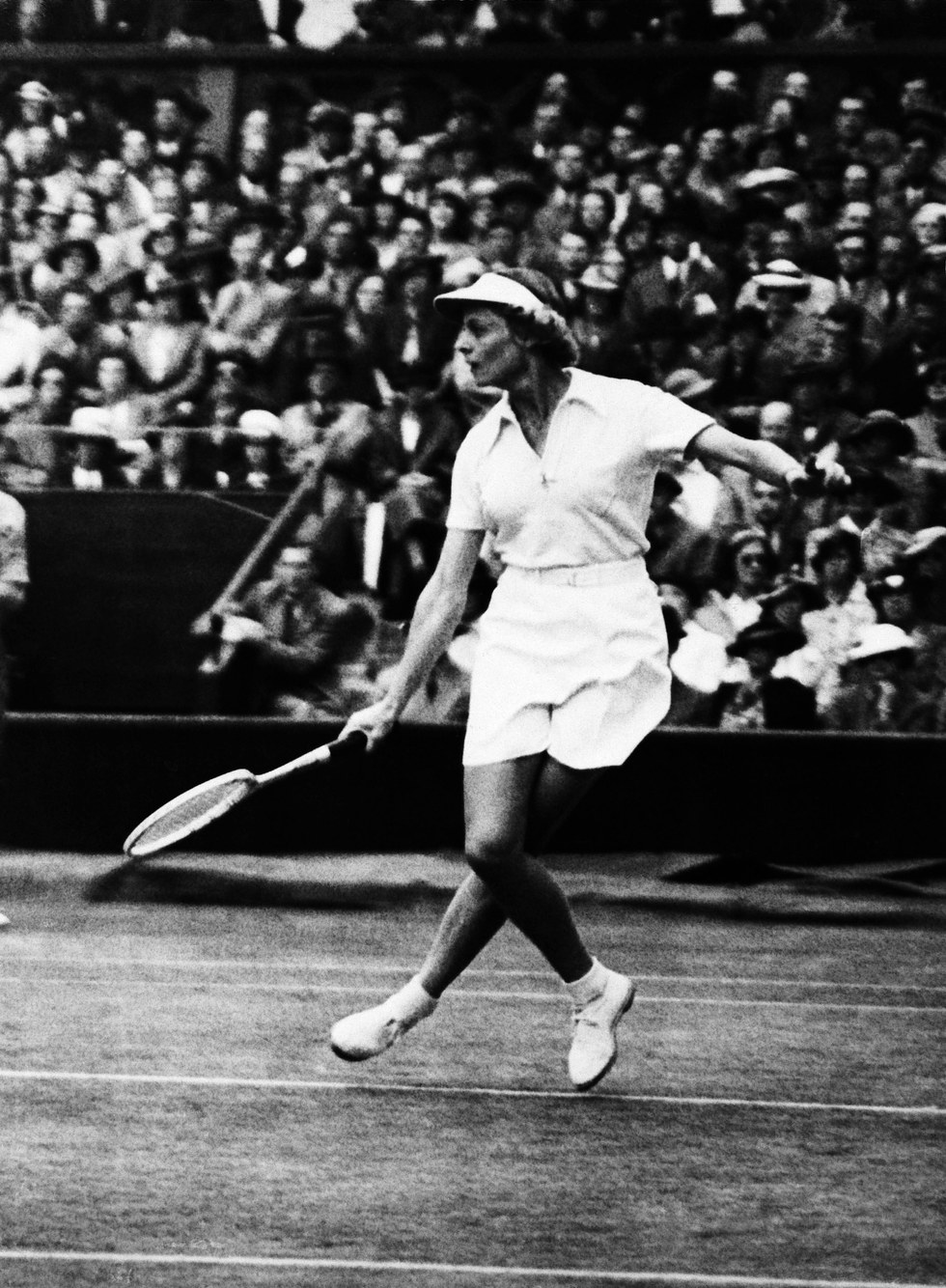 Keystone-france/Gamma-Keystone/Getty Images
Wimbledon tennis champion and Hollywood acolyte Alice Marble didn't just spy for her country, she nearly died in the process.

While on a mission in Switzerland to spy on her German lover, she was shot by Russian counter-agents and left for dead. Luckily she managed to make it to safety and lived to tell her tales of Nazi art theft, money laundering, and international banking fraud at the Nuremberg trials.



DEFCON Details From Marlene Dietrich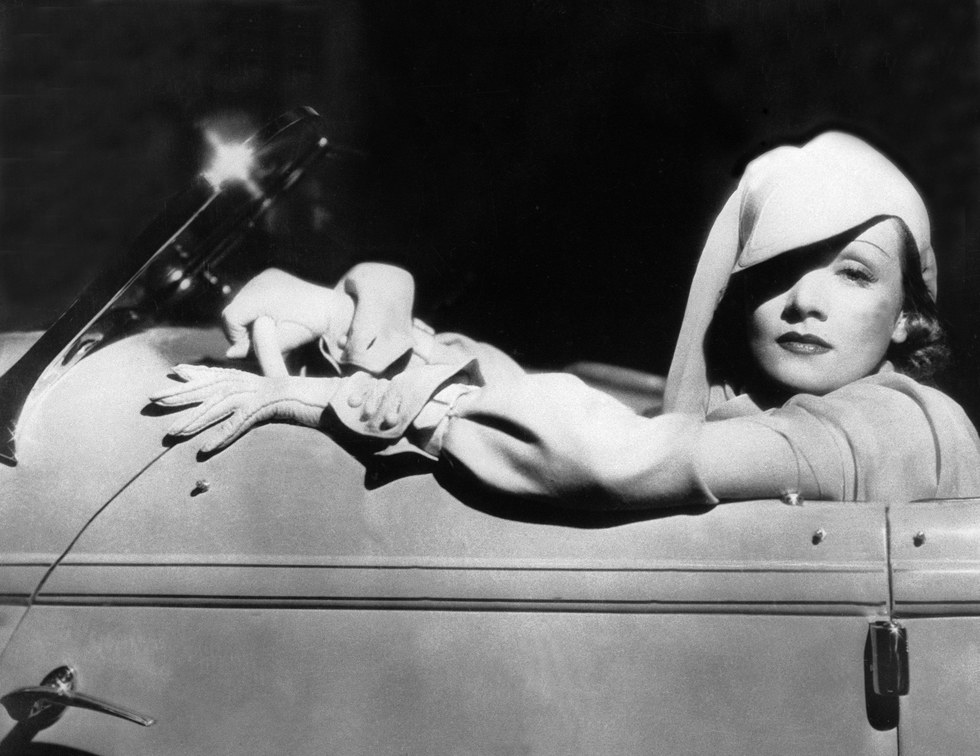 Keystone-france/Gamma-Keystone/Getty Images
German actress Marlene Dietrich repeatedly proved herself to the FBI with a constant stream of reports from the front-line where she was performing constantly for US troops during World War II. We don't know what she said however, because a huge portion of her file "mysteriously" disappeared just before such records went public.

Despite her unwavering loyalty to her adopted homeland and contempt for the Nazi party, because of her German background Dietrich was constantly tailed by other U.S. spies to ensure she was on the right side.

The Clandestine Julia Child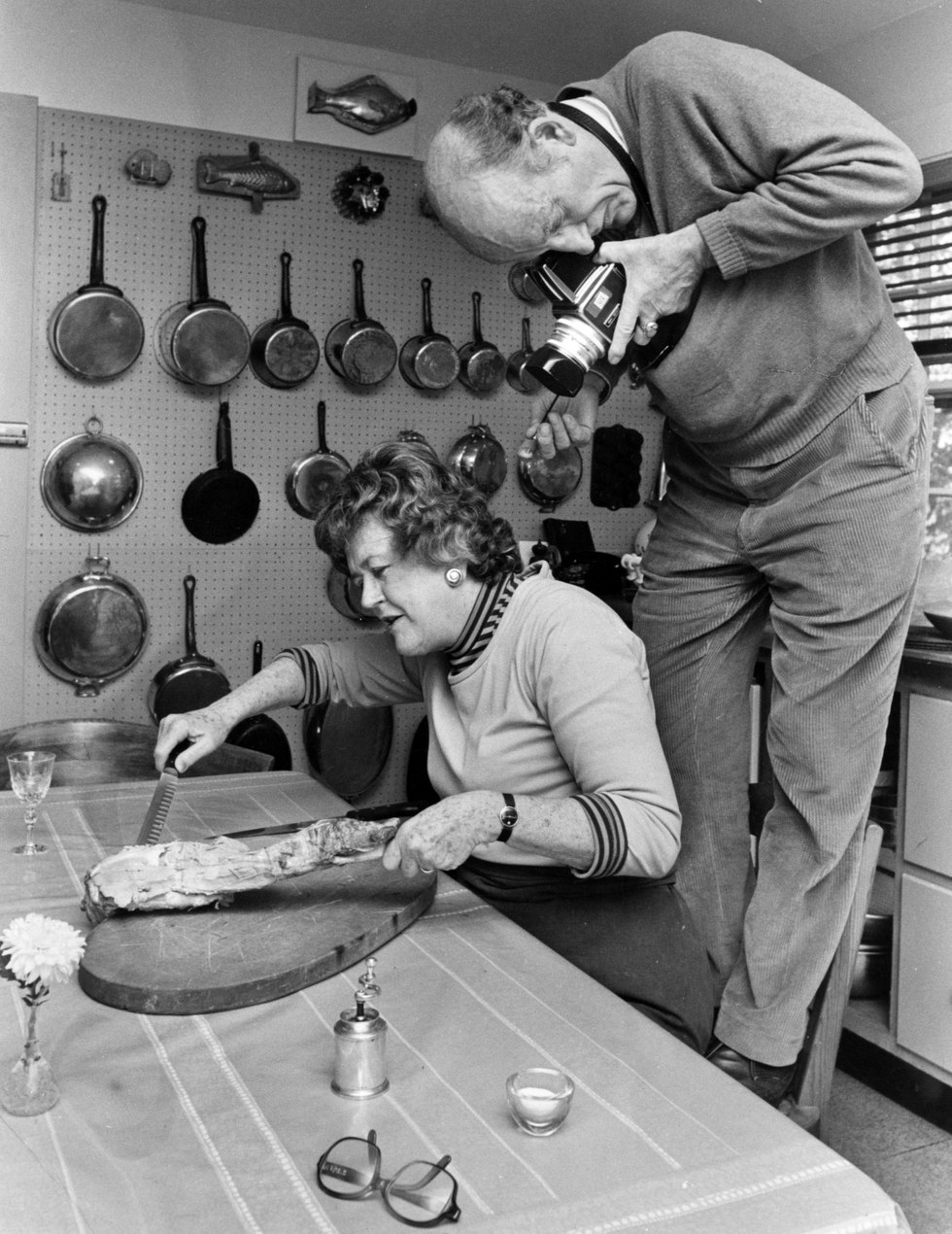 Boston Globe/Boston Globe/Getty Images
Before she taught the world how to cook, Julia Childs was a full-on spy.

And not because she was a celebrity, it was literally her job long before then. She worked her way up from secretarial roles in the U.S. Office of Strategic Services to diplomatic posts abroad, including a stint in communist China right as things were getting real. She met her diplomat husband in office. And the spying duo was eventually posted to Paris—where Julia picked up her cooking chops and re-invented the kitchen for the rest of the world.

Mafia Mole Frank Sinatra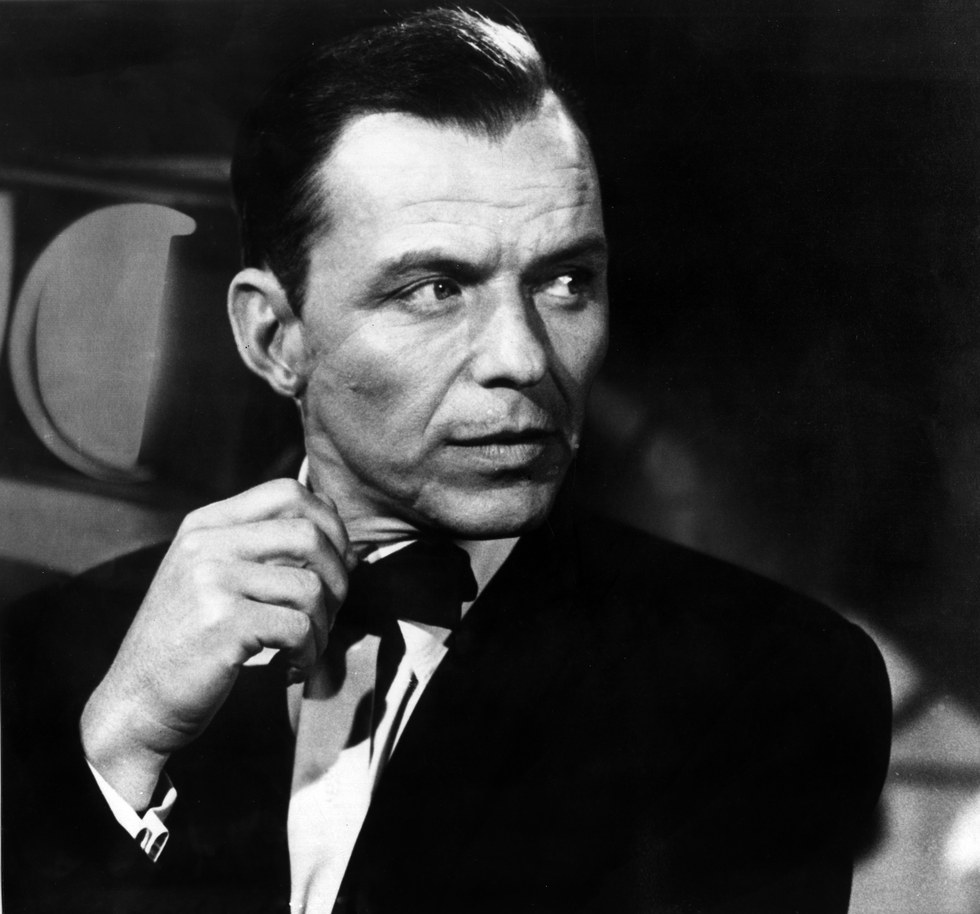 Mondadori/Mondadori/Getty Images
Old Blue Eyes wasn't a spy during the world wars. In fact, he wasn't even eligible for military service because of a perforated eardrum and reported neuroses.

But he did go on to keep tabs on later mafia activity on behalf of the CIA. And if Sinatra was a spy during peacetime, who knows which modern celebrities are up to national good right now spying on their international audiences? Is George Clooney's work in Africa a cover for his coverage of the local war lords? Is the international baby adoption fad a way for Madonna to infiltrate other nations? Is Angelina Jolie looking into the aftermath of the Baltic crises by filming her movies there? We won't know until the records get released fifty years from now ...

Subscribe To Our Newsletter