The town of Colma, California is known as the city of the dead because approximately 73 percent of the town's acreage is made up of a total of 17 cemeteries. For many years, the only living residents of Colma, California, were gravediggers, monument makers, and those in the flower business. 
Sometime in the 1980s, people in various industries decided to settle into the quiet little town and establish thriving businesses. Despite its substantial growth, the dead still greatly outnumber the living in the town of Colma. 
The California Gold Rush Boosted The Population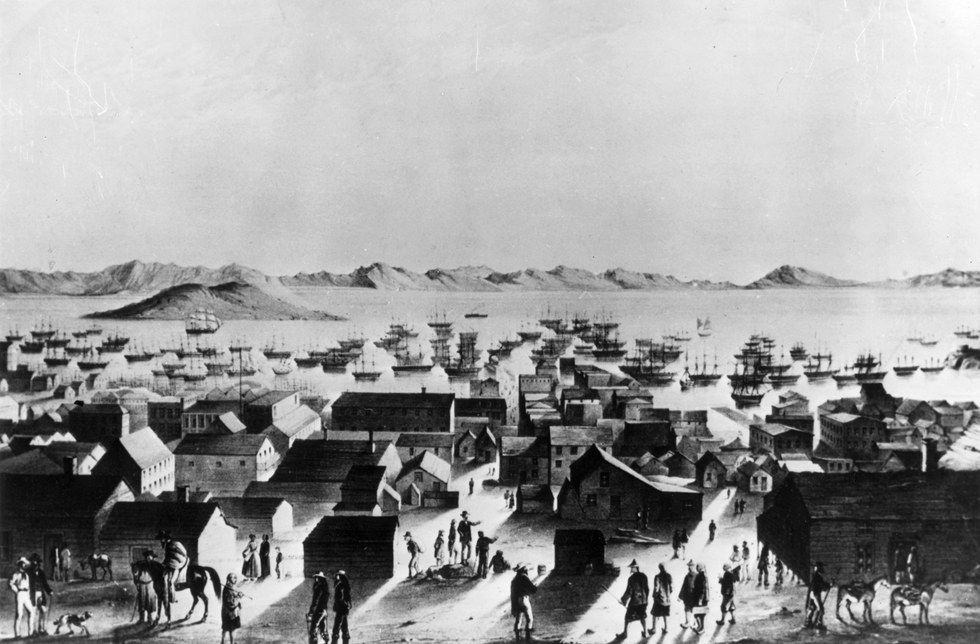 Hulton Archive/Hulton Archive/Getty Images
Colma, California was established during the California Gold Rush of 1849. Hundreds of thousands of people flocked from all over the world in hopes of getting rich quick and most of them ended up in San Francisco.
There Weren't Enough Accommodations For The Dead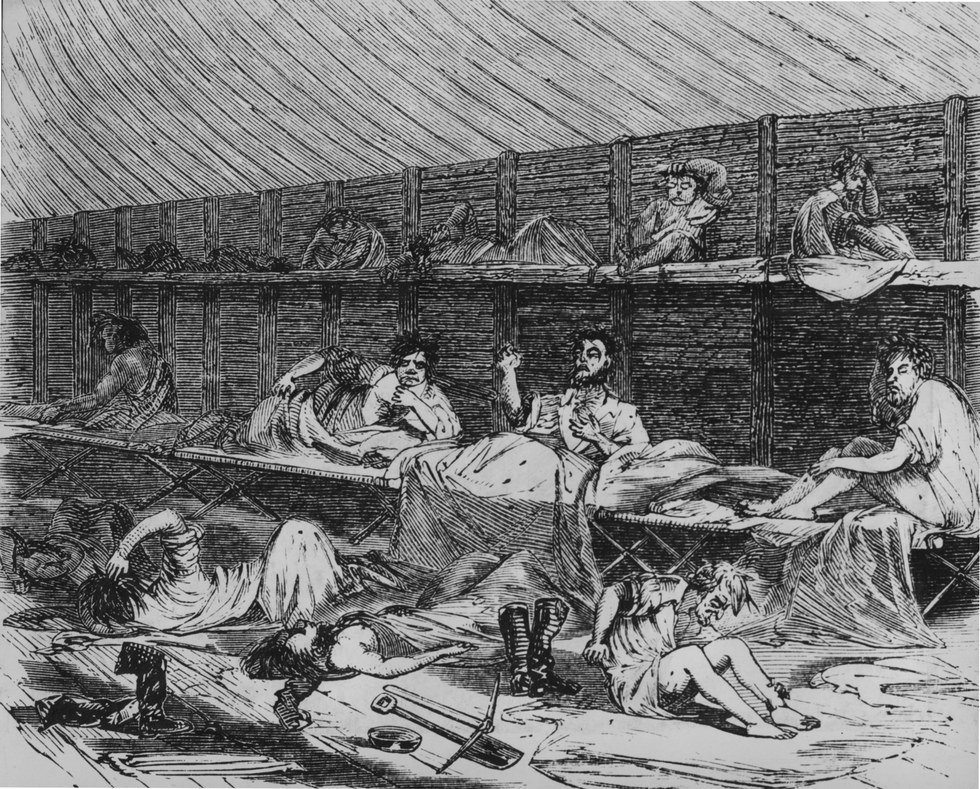 Interim Archives/Archive Photos/Getty Images
This influx of residents, sadly brought in an influx of dead too, as many were dying from mining accidents and disease, so they needed cemeteries. Over two dozen cemeteries to be exact.
San Francisco Looked To Neighboring Town Colma For Assistance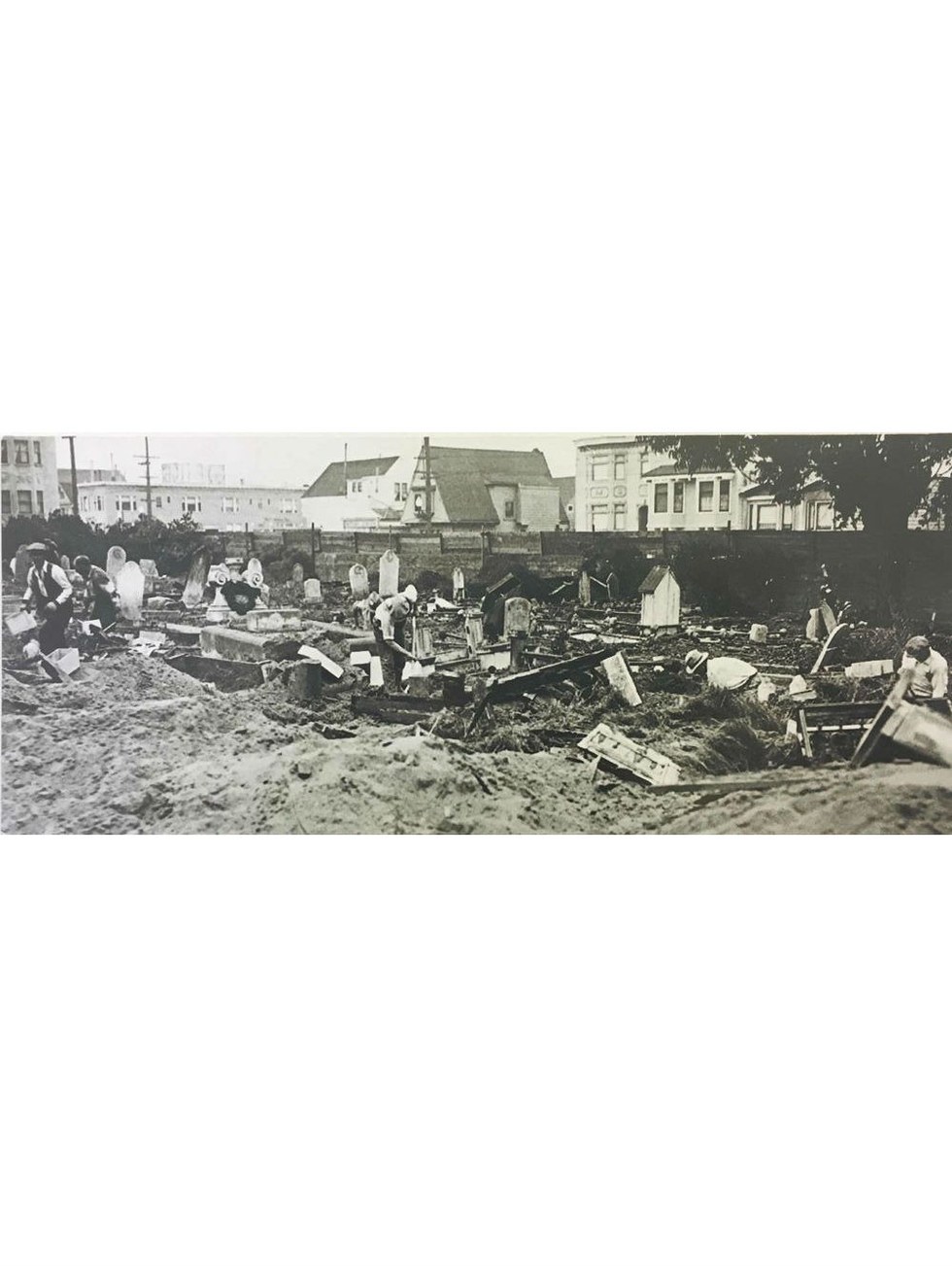 ww2.kqed.org
San Francisco was initially a settlement of about 200 people and suddenly it was filling cemeteries faster than it could establish them. Once they were at capacity, they started looking over to the neighboring village of Colma for some burial space.
Holy Cross Would Be The First Of 17 Cemeteries In Colma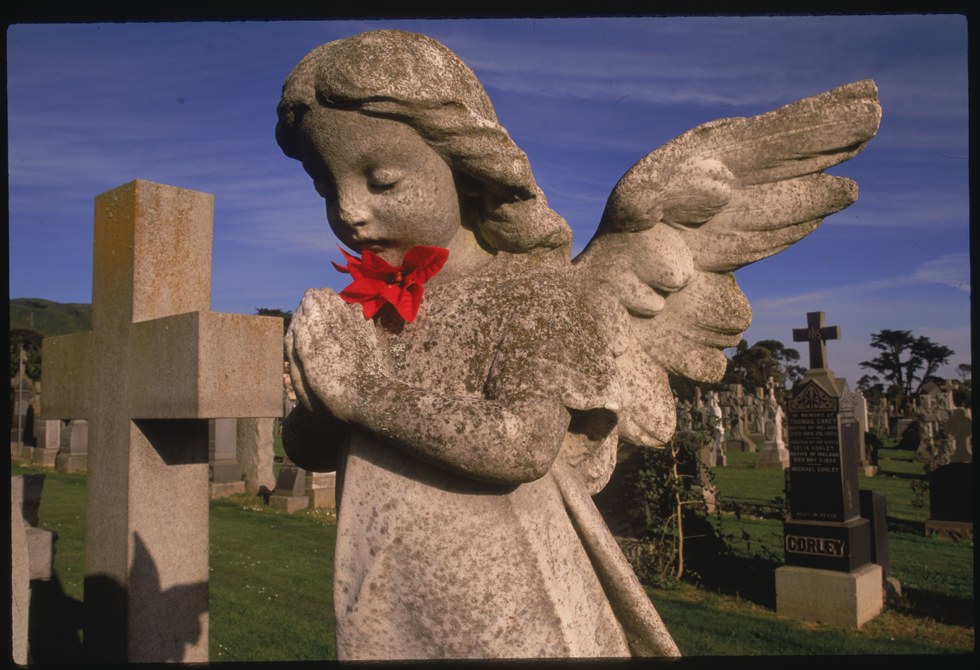 David Butow/Corbis Historical/Getty Images
Colma was still a very small community with simple homes and businesses along El Camino Real and the adjacent railroad line. They had plenty of room for a cemetery, so the Holy Cross was established in 1887. The people of Colma had no way of knowing this would only be the first of 17 cemeteries that would eventually become their town.
San Francisco Stopped Burying Their Dead Within City Limits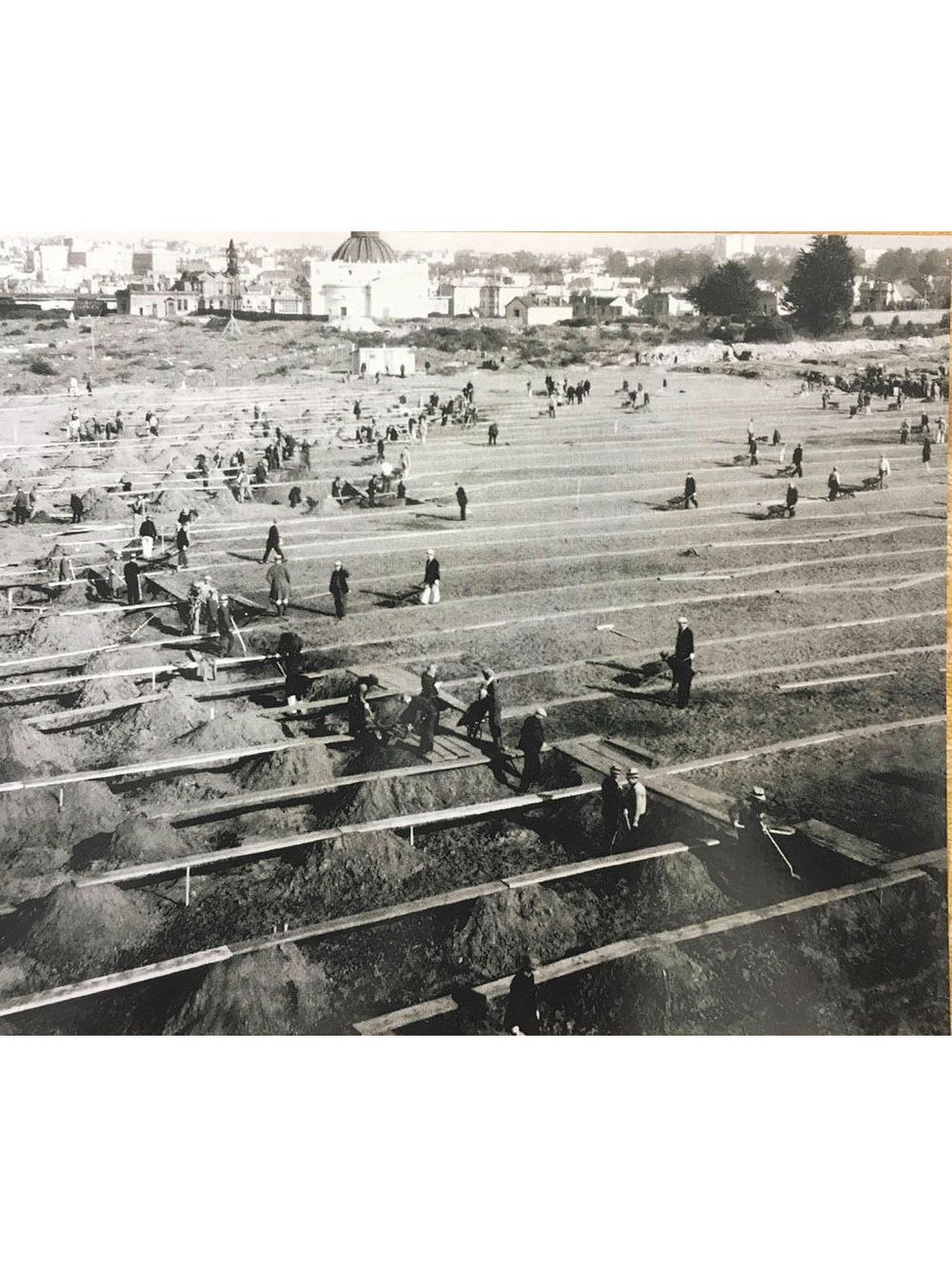 ww2.kqed.org
Apparently, if you give San Francisco an inch they'll take a mile or two. In 1900, not only did the city forbid any new burials and began forwarding all their dead straight to Colma, but in 1914, they decided to dig up and ship the dead they already had over to Colma too.
San Francisco Decided To Evict Their Dead Residents For Good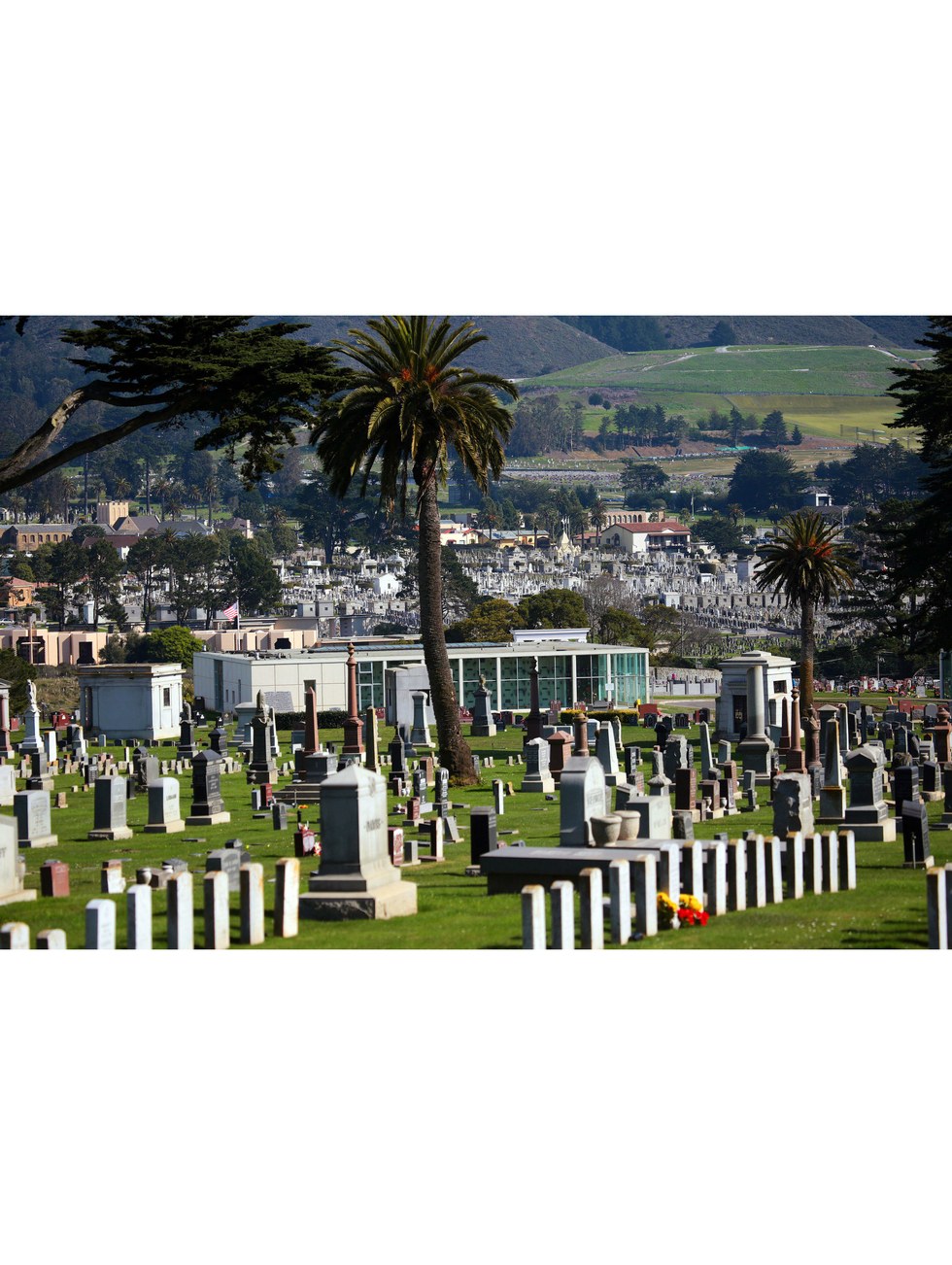 New York Times
The reasoning given to the people of San Francisco was that the dead bodies—way down deep in the dirt—were somehow a health hazard all of a sudden. But in reality, the dead bodies were taking up prime real estate.
Colma Welcomed Them With Open Graves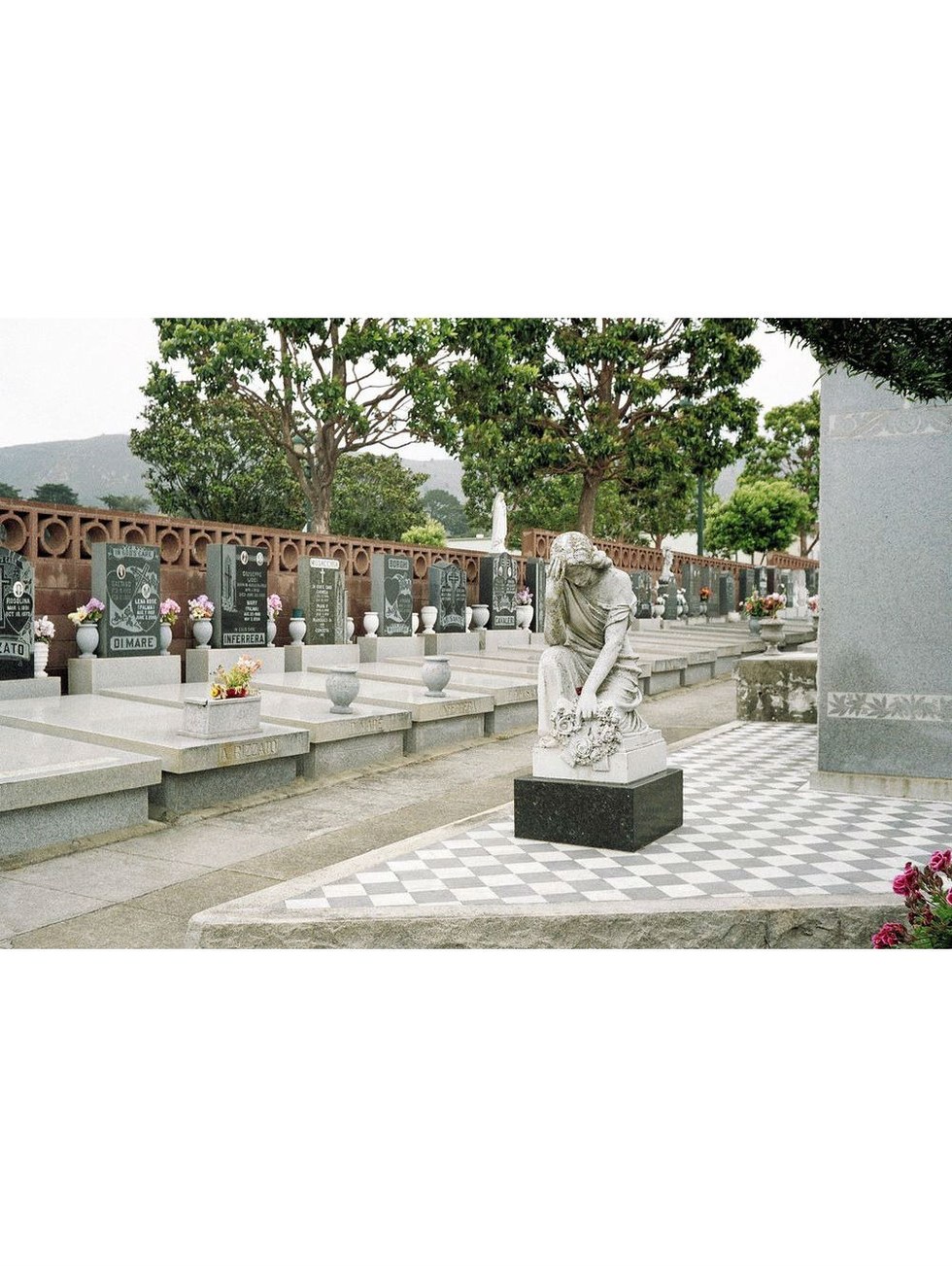 Amusing Planet
Eviction notices were literally sent off to all the cemeteries and grave diggers began unearthing all they'd buried over the years, and loads of bodies arrived en masse to the little town of Colma, that soon became known as the city of the dead.
Now The Dead Outnumber The Living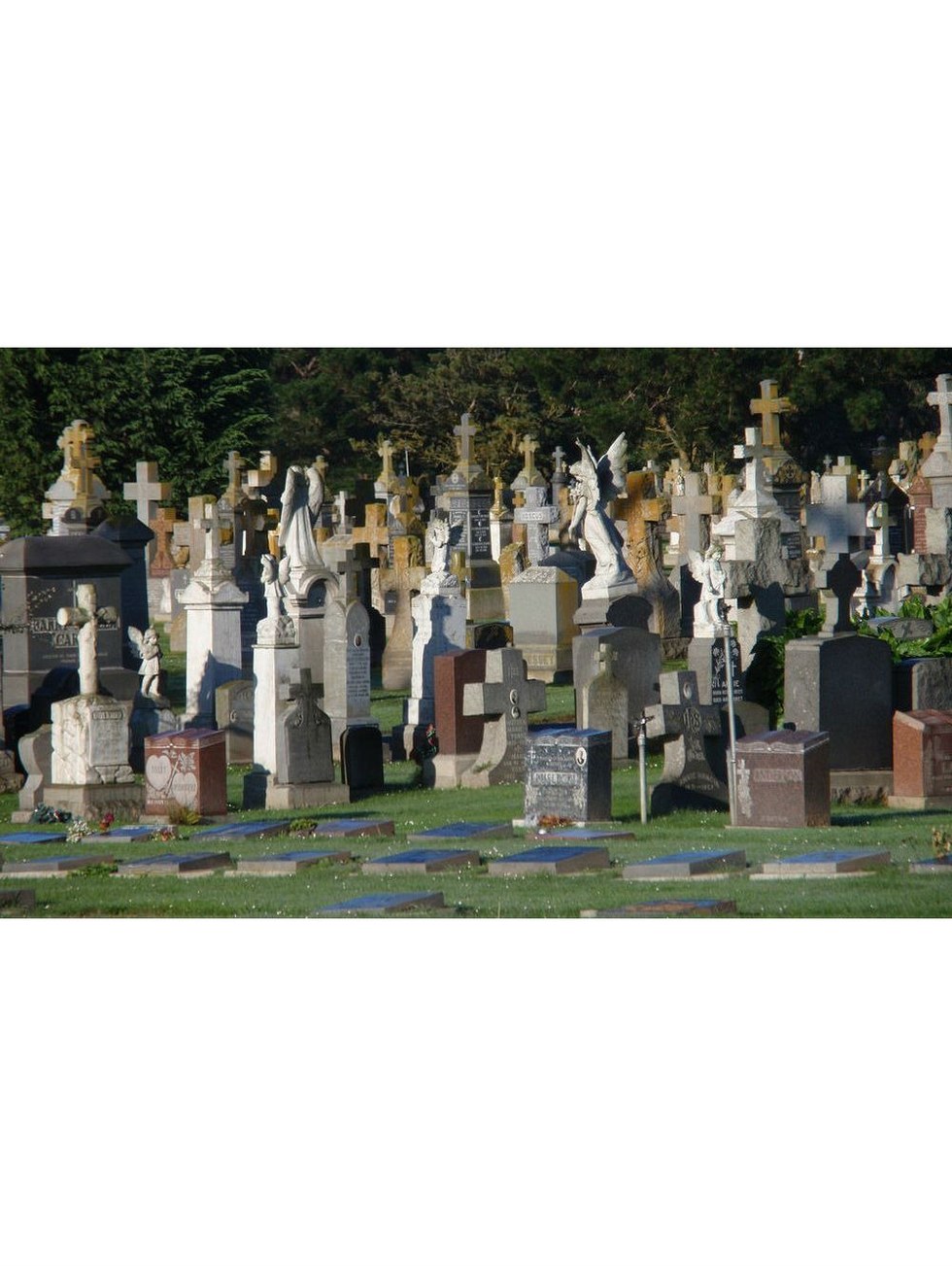 Amusing Planet
Today, Colma has 1,800 living residents and 1.5 million dead, meaning the dead outnumber the living at well over a thousand-to-one.
There Are Some Pretty Famous Colma Residents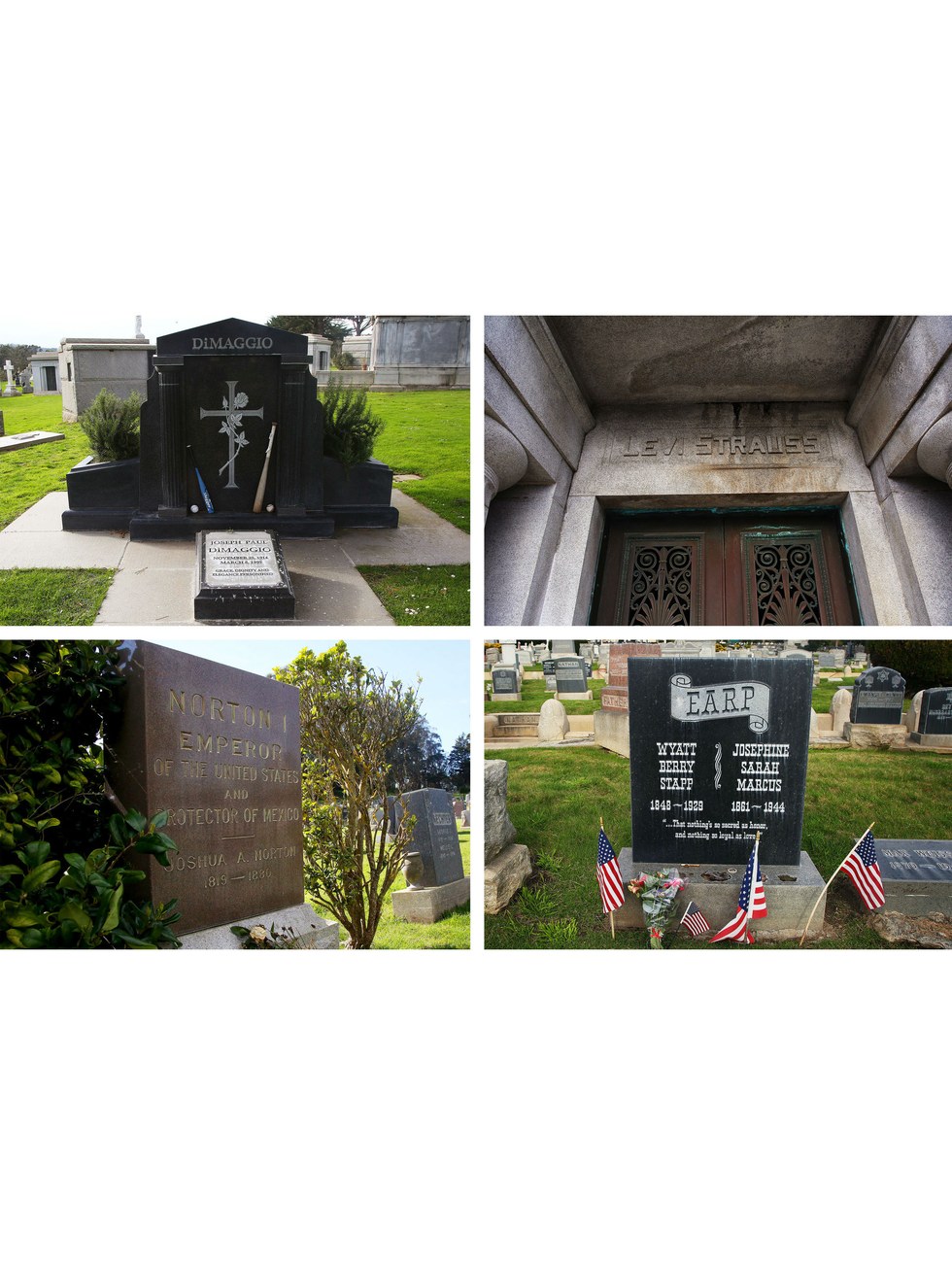 New York Times
Some pretty famous people are spending their afterlife in this creepily peaceful town. People like the king of denim Levi Strauss, baseball star Joe Dimaggio, newspaper tycoon William Randolph Hearst, and Bank of America founder Amadeo Giannini.
Living In A Necropolis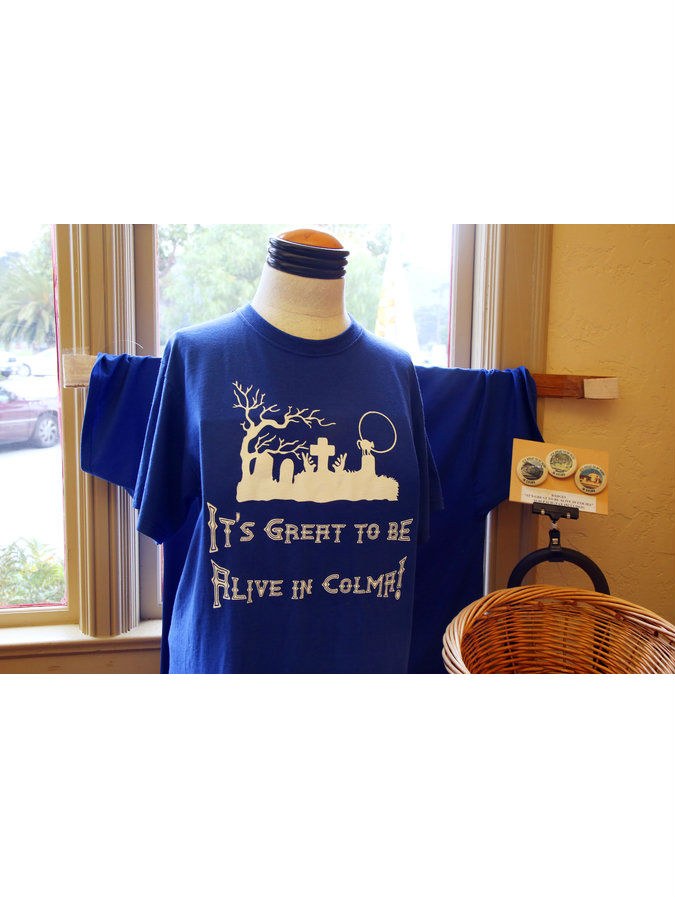 New York Times
The actual living population of this necropolis seem to be getting along just fine and will continue to enjoy their peaceful, affordable existence as long as the whole zombie apocalypse thing never happens. Traffic is only an issue during funeral processions, which they are warned about via text-blast. They've covered their bases with shopping requirements, everything ranging from small quirky shops to large chain retailers and car dealerships have gone up over the years. And with shirts for sale that read: "It's great to be alive in Colma," it appears everyone has kept their sense of humor intact despite the somber surroundings.
Subscribe To Our Newsletter