These statues are all made of found objects, meaning the sculptors took objects they found and put them together to create art. No plaster, no clay. They're just pure imagination and whatever they got their hands on. Are they incredible? You better believe it. Check out these incredible lost and found—and better than ever!—statues.
Jenine Shereos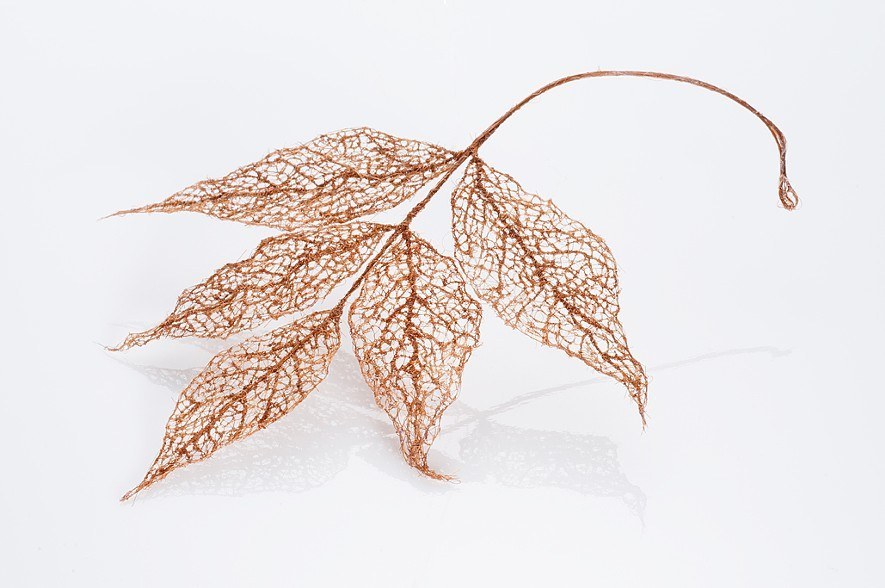 http://img-cache.oppcdn.com/img/v1.0/s:52170/t:QkxBTksrVEVYVCtIRVJF/p:14/g:bl/o:2.5/a:100/q:90/984x588-KyZZFAnqdbamw_3l.jpg/885x588/4bdf79a9f124efaed2233633871d9cb2.jpg
Boston-based artist Jenine Shereos weaves human hair into these delicate leaf sculptures. It's hard to believe how the tiny knots manage to hold and shape these incredibly detailed pieces. She says of the process: "Inspired by the delicate and detailed venation of a leaf, I began stitching individual strands of hair by hand into a water- soluble backing material. At each point where one strand of hair intersected another, I stitched a tiny knot, so that when the backing was dissolved, the entire piece was able to hold its form."
Carl Warner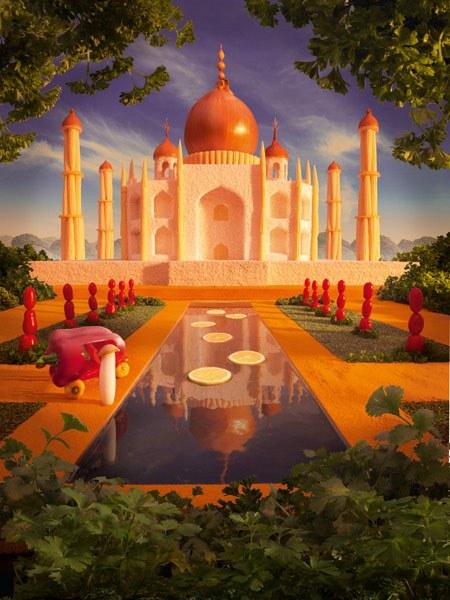 SmashingLists
Food, superglue, and pins are changed into mini landscapes or "foodscapes" by artist Carl Warner. This Taj Mahal, for instance, is made out of onion bulbs and lentils!

Tim Noble and Sue Webster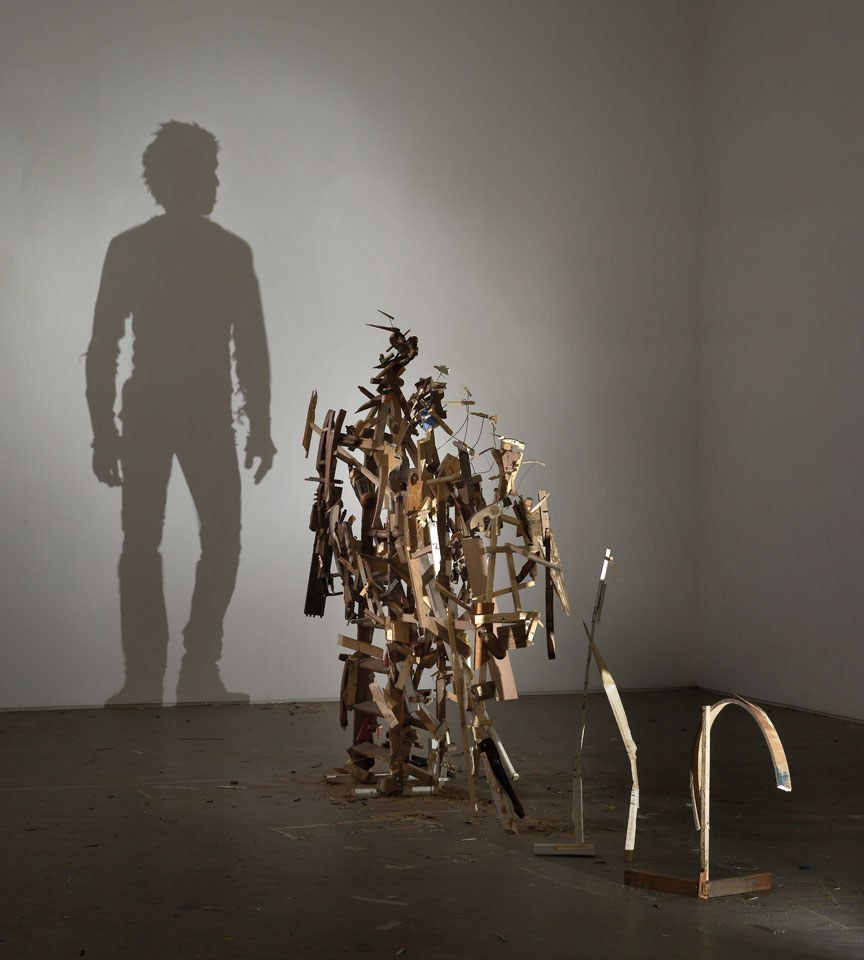 Tim Noble and Sue Webster
Scrap metal, wood, and a little bit of light are all it takes to turn this garbage into something truly special, thanks to sculptors Tim Noble and Sue Webster. Exhibiting pieces since the mid '90s, they truly have created a breathtaking world.
China House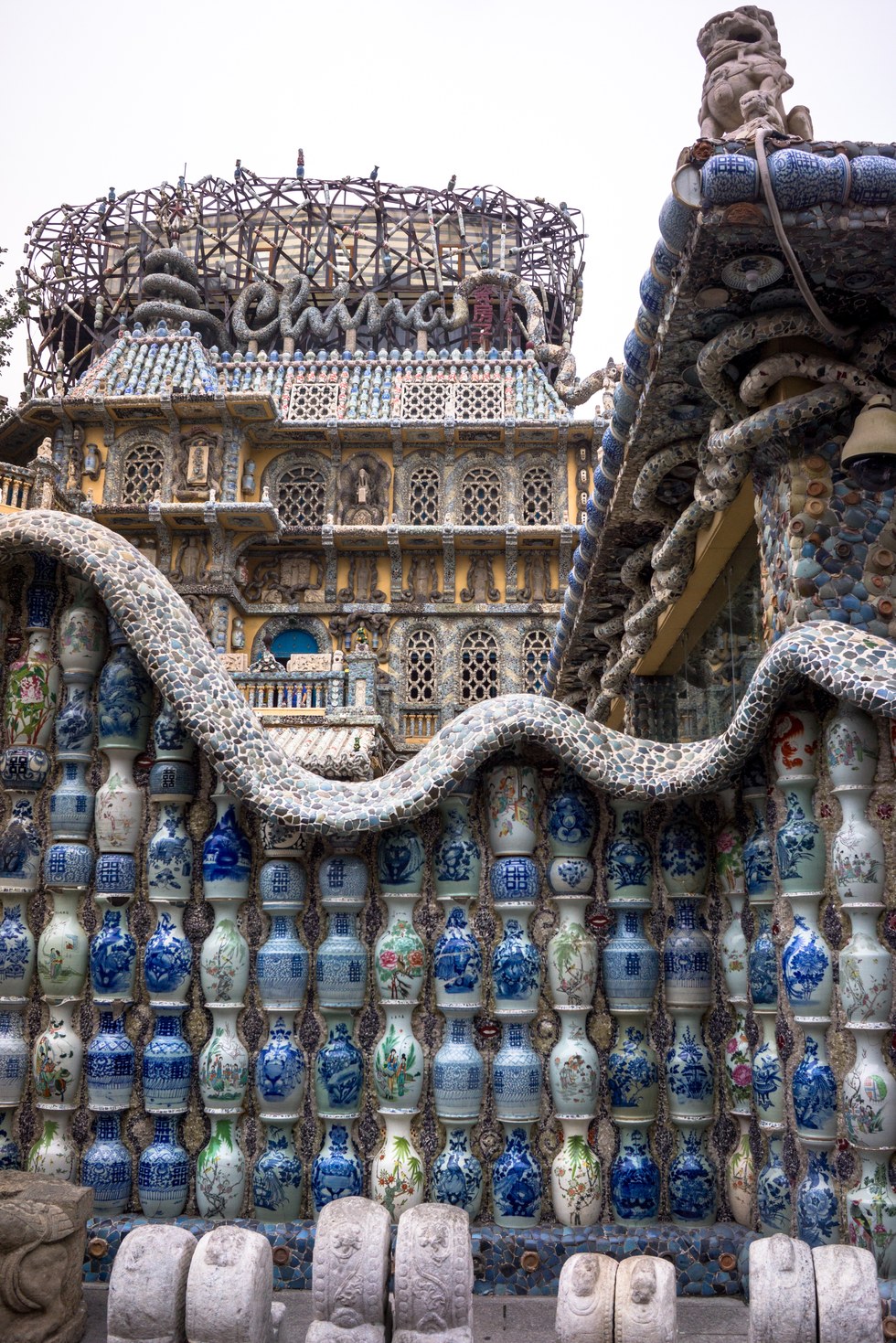 Zhang Peng/LightRocket/Getty Images
In Tianjin, China lies Porcelain House AKA China House, a century old French building redecorated entirely in porcelain and Buddhist statues. Estimated at $1.57 billion, it is quite a tourist attraction.
Takeshima Fantasy Museum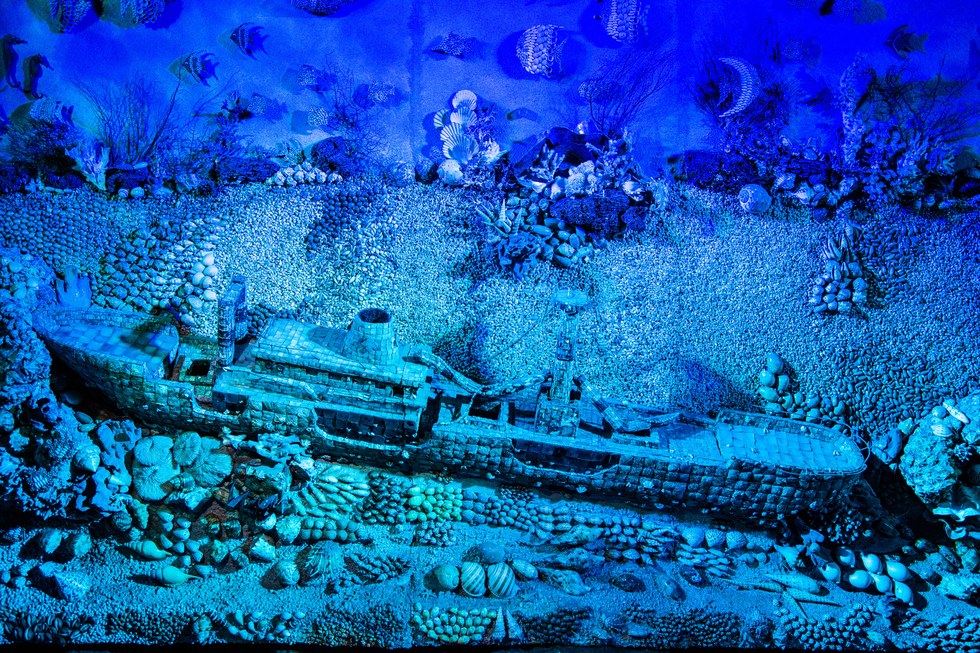 John S Lander/LightRocket/Getty Images
Takeshima Fantasy Museum of Gamagori, Japan, has many fine exhibits, but none as fetching as this world made entirely out of seashells from around the globe. 50,000 shells from 110 different countries make a world with mermaids, reefs, shipwrecks, dragons, and tunnels.
Dario Tironi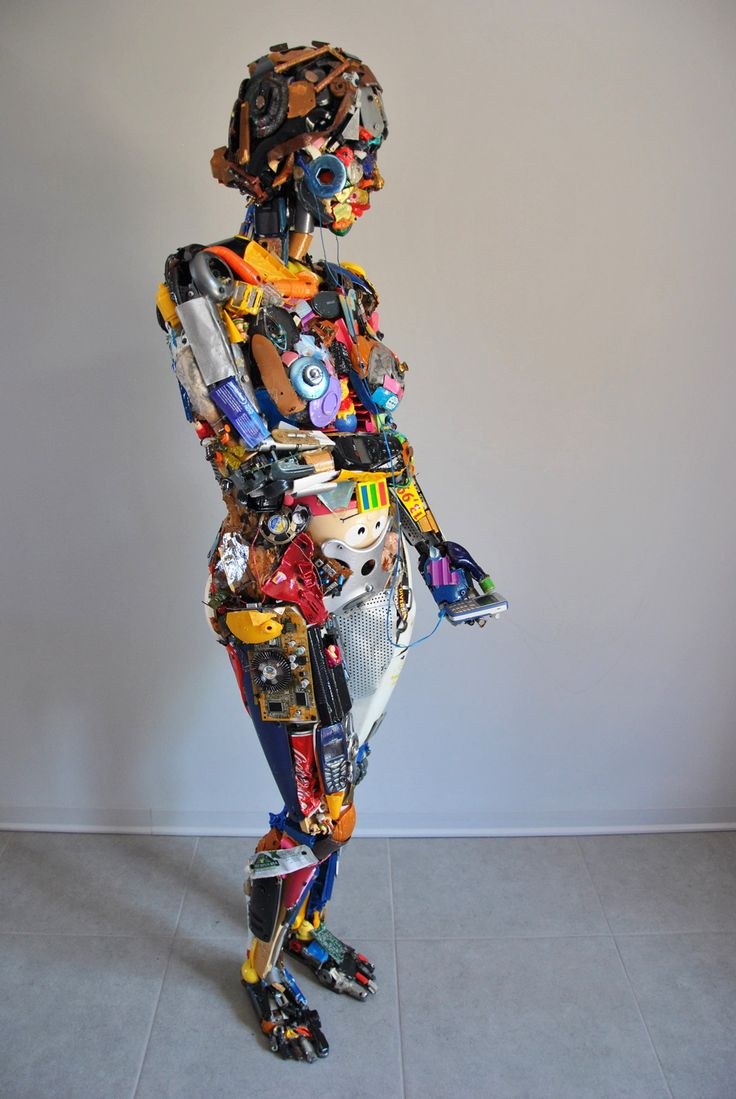 Pinterest
In his "Crash People" exhibit, Italian sculptor Dario Tironi made these incredibly lifelike people out of refuse he found. Incredibly expressive and human, the intricate details of bodies sculpted from plastic toys and junk make you wonder how impactful your childhood truly can be.
Leo Sewell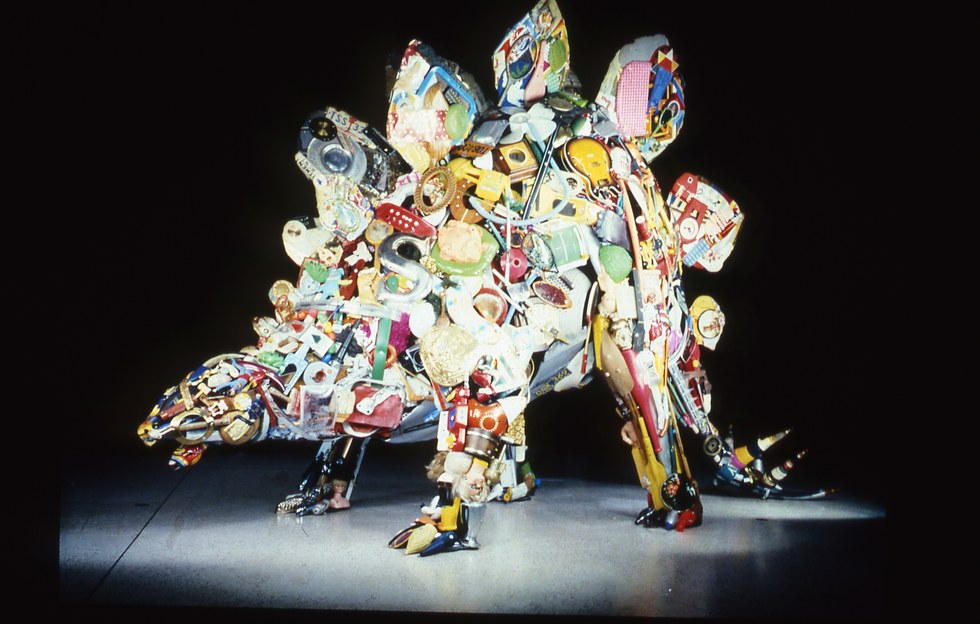 Barcroft/Barcroft Media/Getty Images
Philly junk artist Leo Sewell raids dumps to create his enormous statues, like this dinosaur made of everything he could find (plastic, metal, wood) and holding them together with nuts, bolts, and screws. The majestic and entrancingly detailed pieces have run the gamut in size from a housecat to this giant stegasaurus!
Heather Jansch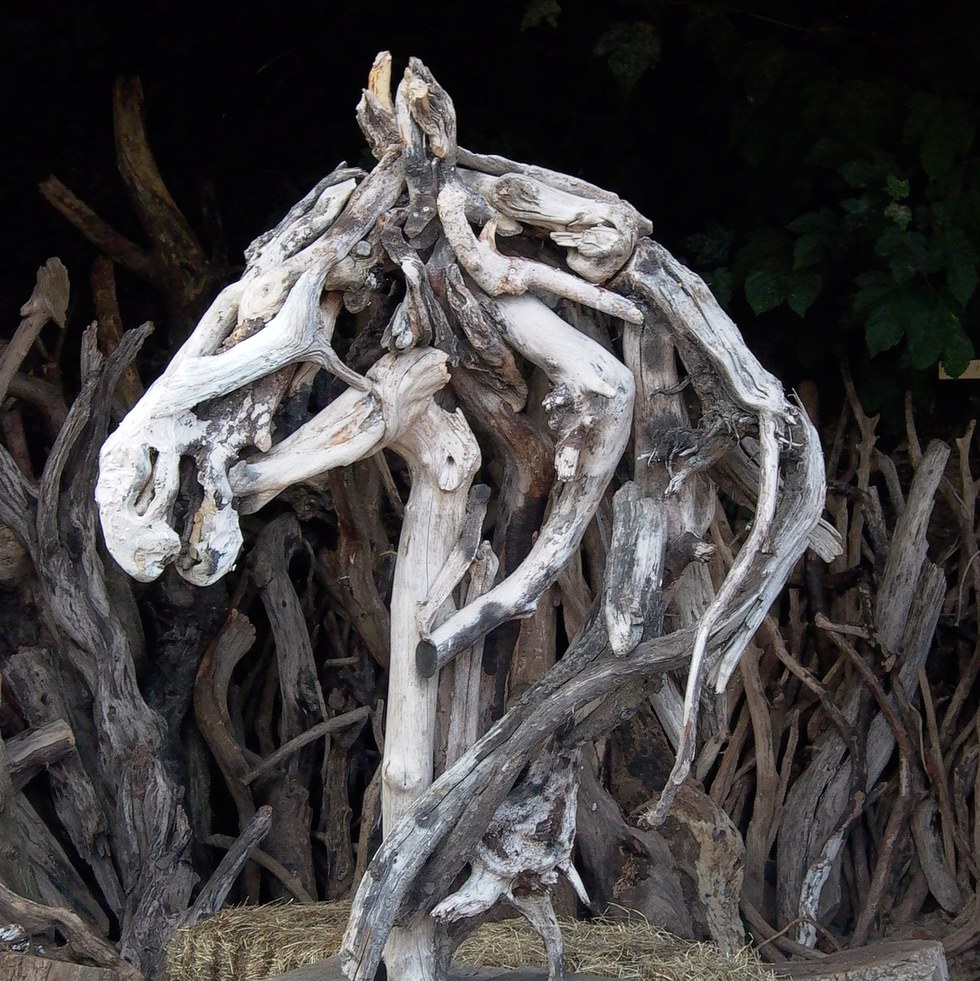 Barcroft/Barcroft Media/Getty Images
Driftwood horses are the specialty of British artist Heather Jansch. Each piece takes months, and her latest collection — all deer and stags — can range in price from $25,000 pounds to $55,000.
Brian Dettmer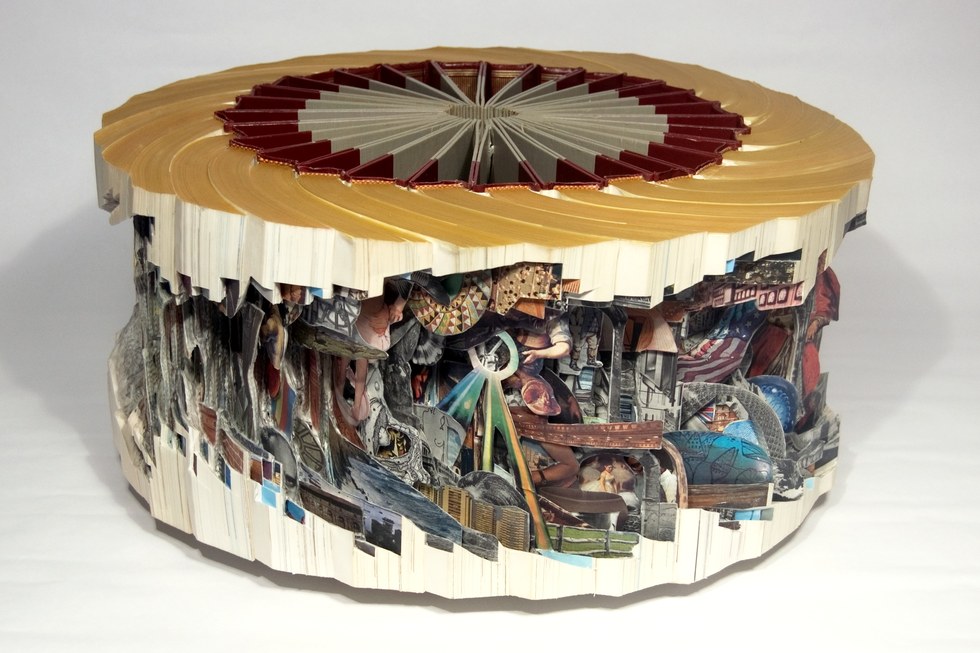 Barcroft/Barcroft Media/Getty Images
Atlanta-based sculptor Brian Dettmer (the 'book surgeon') uses knives, saws, even pliers to transform books to layered, incredible pieces of carefully carved art. Each piece takes anywhere from a week to three months to create and are truly remarkable.
Anthony Wood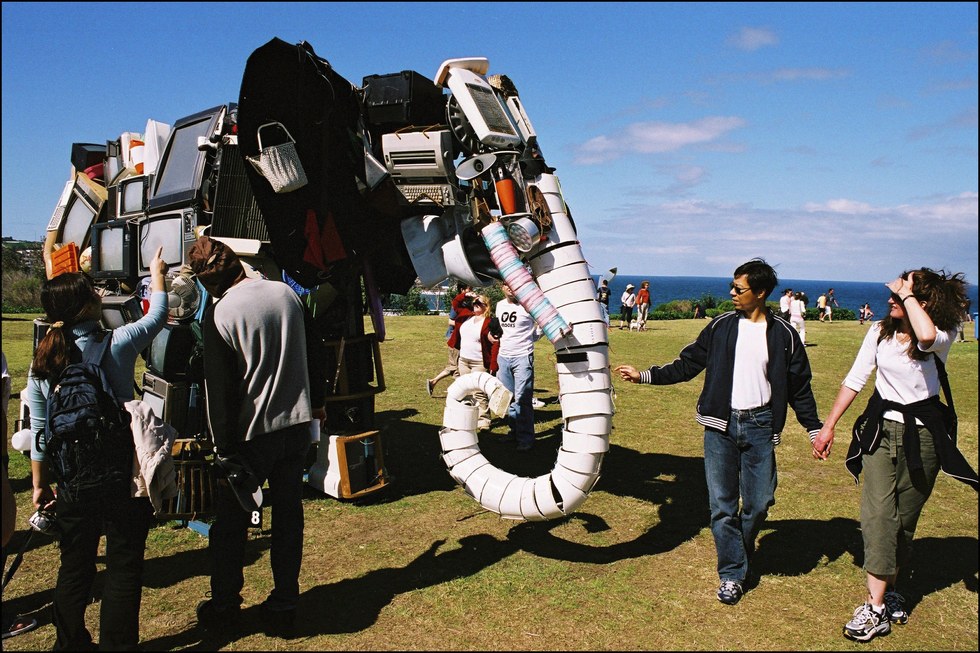 Olivier Chouchana/Gamma-Rapho/Getty Images
In Bondi Beach, Sydney Australia was where art lovers could find this sculpture, a piece by Anthony Wood that retails for $25,000. Made entirely of household materials, he says of his work, "My work deals with issues of value and beauty, I work within the Duchampian tradition of recontextualising the found object. My works have always had concern for nature in conjunction with how mankind has transformed the earth."
Carhenge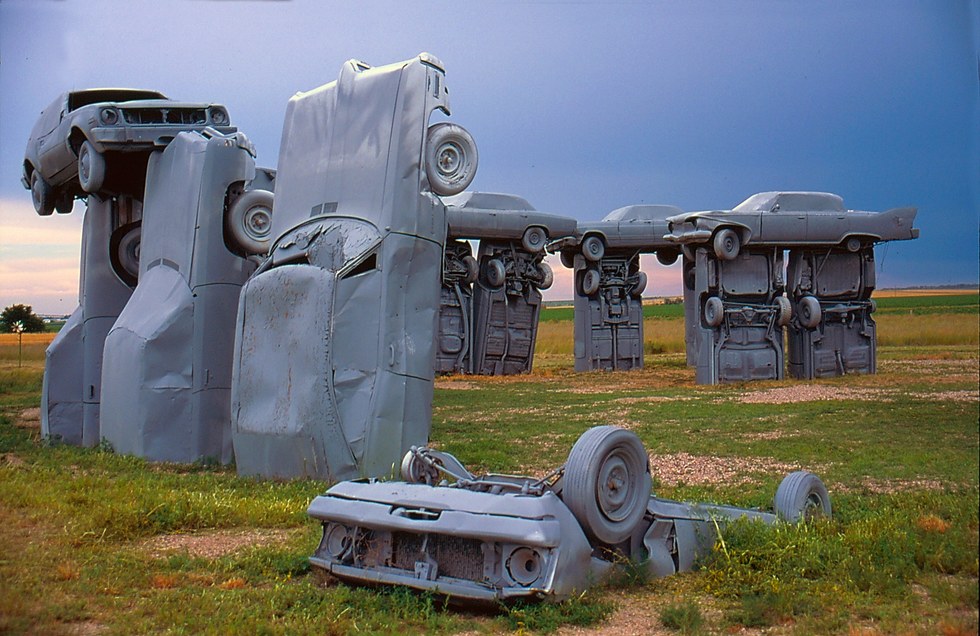 Universalimagesgroup/Universal Images Group/Getty Images
Alliance, Nebraska is the home of Carhenge, a sculpture of cars painted and propped up to resemble the famous rock formation of Stonehenge. Thousands of visitors flock each year, and honestly, can you blame them?
Erica Iris Simmons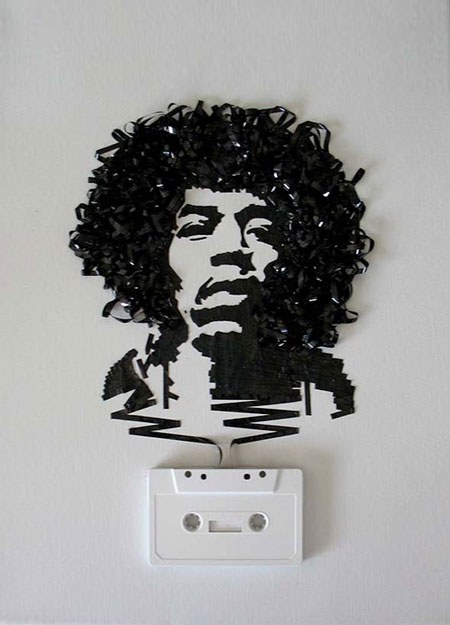 SmashingLists
These portraits, all created from cassette tape by artist Erica Iris Simmons truly capture the essence and fun of its subjects. This, for instance, is a Jimi Hendrix portrait that not only mimics an ink or block print, but also elevates it, taking it to a third dimension through its innovative creation of his hair.
Tom Deininger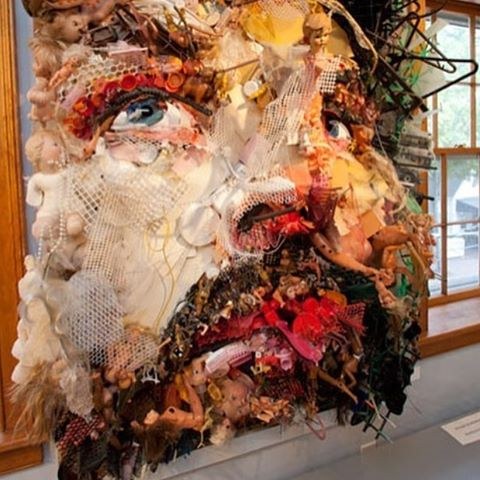 DopeArts
Tom Deininger uses trash to create his giant 3-D portraits. See how many objects you can find! Do you see the giant plastic doll that is the bridge of his nose?
Jane Perkins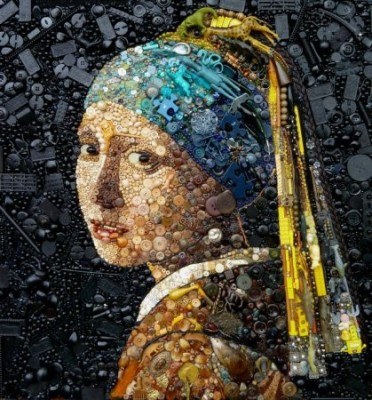 Smashing Lists
Jane Perkins uses photos as a giant paint by numbers of sorts, matching tones and shades to found objects like buttons and fragments to make 3-D versions of famous paintings like this, "Girls With A Pearl Earring." She says she got her inspiration from the collectors of nature, bowerbirds, who build colorful nests from knickknacks they find on the beach.

Sayaka Ganz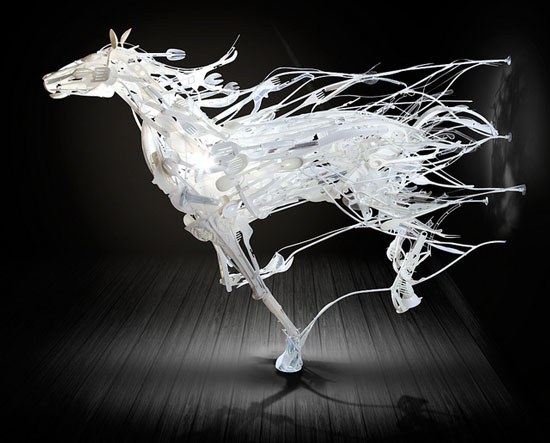 Smashing Lists
Sayaka Ganz elevates thrift store plastics with a goal of making sculptures that are "alive and in motion." She achieves it, as you can easily feel the wind coming off the "hair" of this horse statue.
Subscribe To Our Newsletter