The YouTube channel Mode, which has shown you trends in all sorts of things from lingerie to engagement rings is at it again. This time, they're showing off how much wedding cake trends have changed in the last 100 years. You'd think there wouldn't be much difference. After all, it's just cake. But if you thought that, boy are you wrong. Just wait until you see the wedding cake from the 1980s!
1916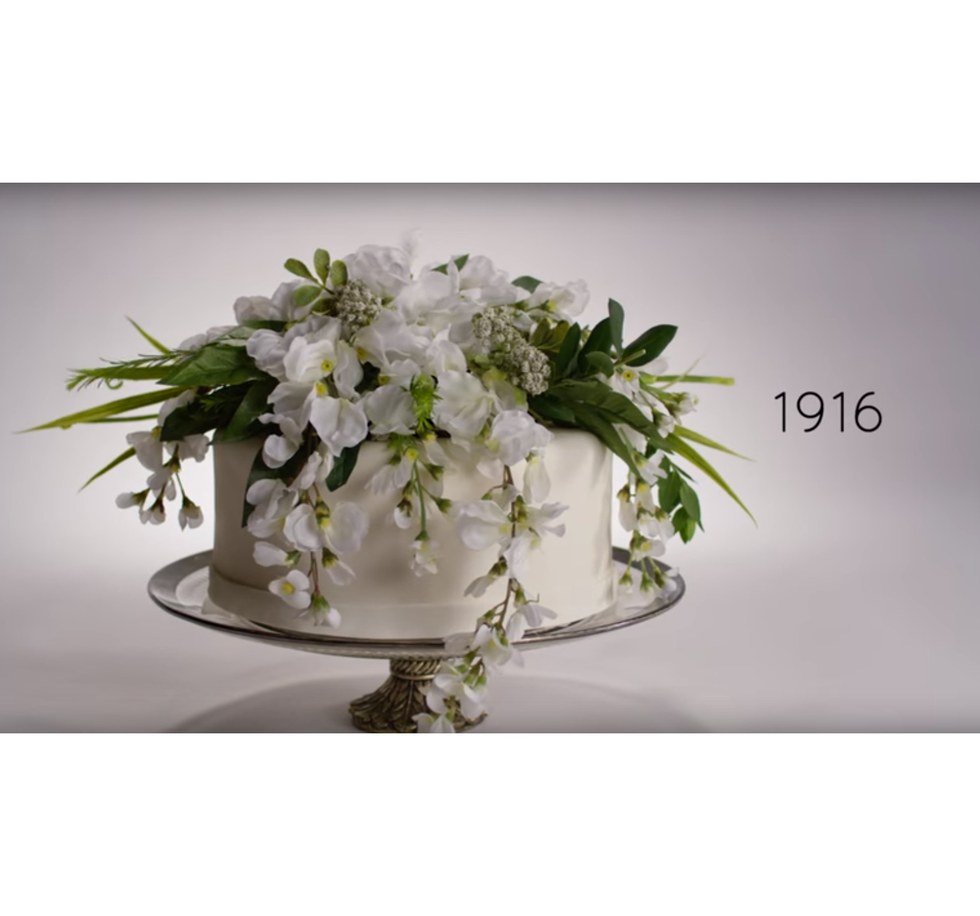 Mode / YouTube
1916 was a simpler time. Wedding cakes were small and one tier. All the personality came from the cake topper, which was a mass of flowers.
1926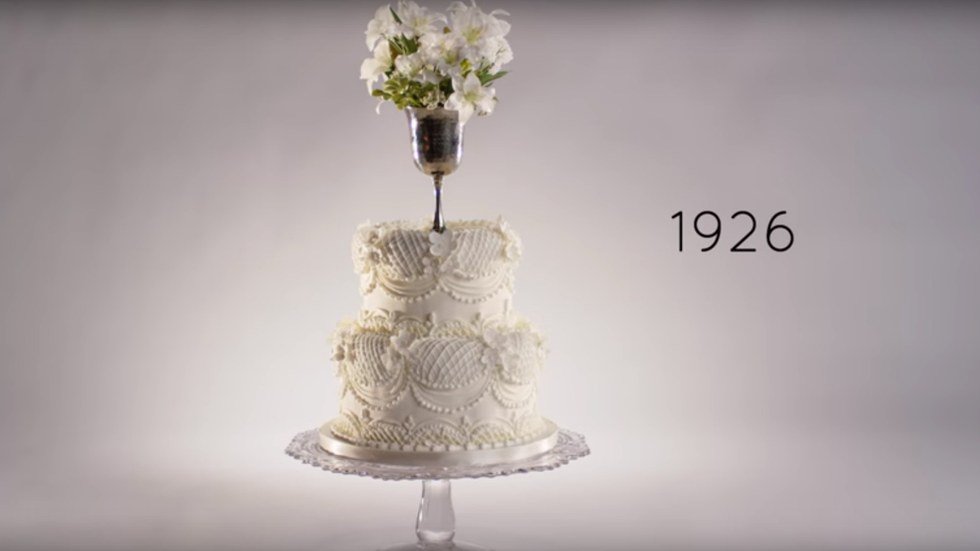 Mode / YouTube
Things were a lot different by 1926. The cake became tiered and featured intricate lace designs. The topper even got a bit fancier.
1936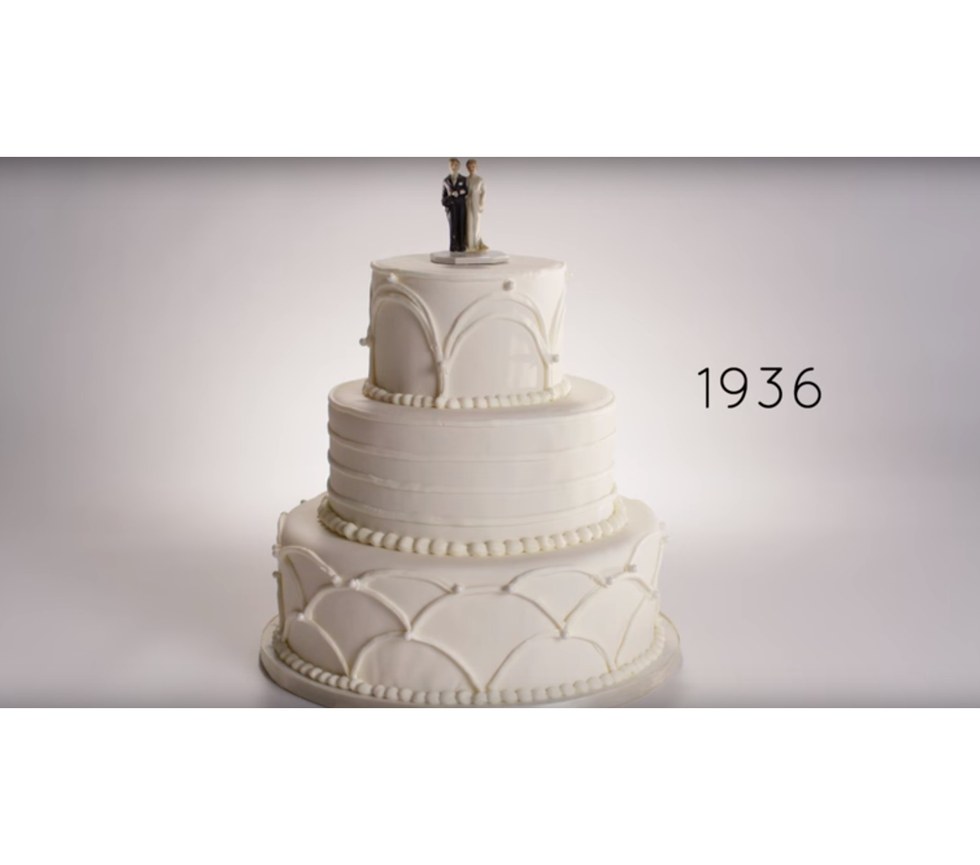 Mode / YouTube
The bride and groom topper you know and love first became a trend in the 1930s. They must have changed their minds about all of those flowers and leaves.
1946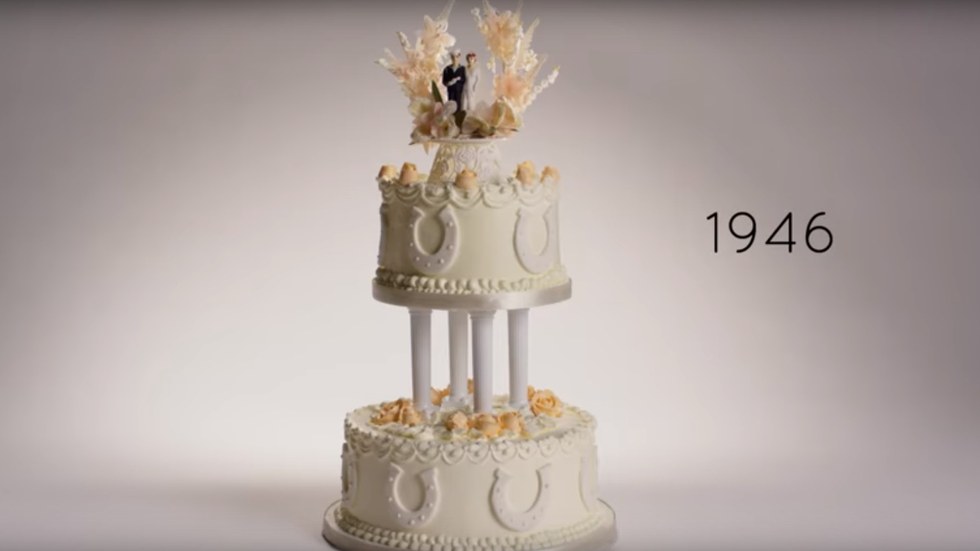 Mode / YouTube
While 1936 was simple, no doubt because of the Great Depression, 1946 was all about excess. Tiers became separated with pillars and toppers got more detailed.
1956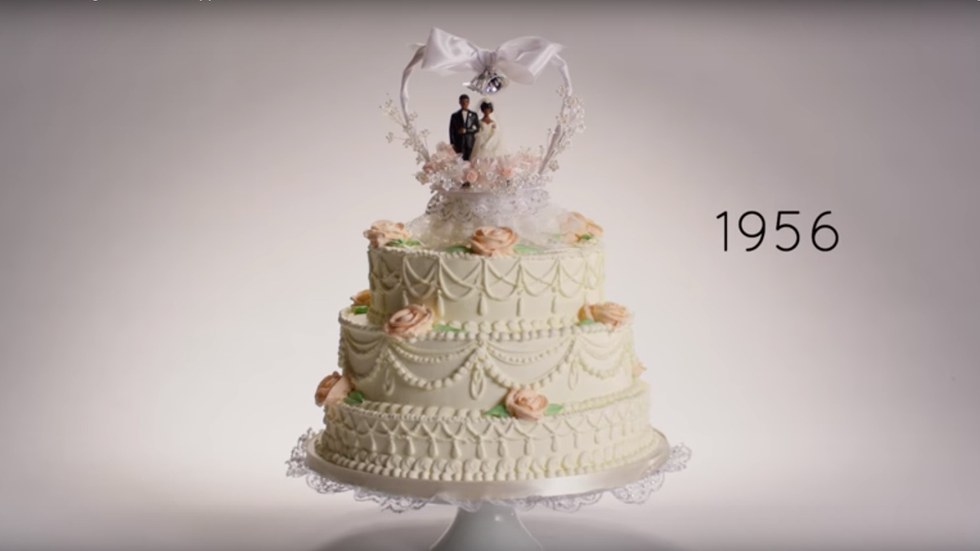 Mode / YouTube
You're starting to see a bit more color than just the white, ivory and off-white that came before 1958. The frosting flowers got that perfect shade of peach.
1966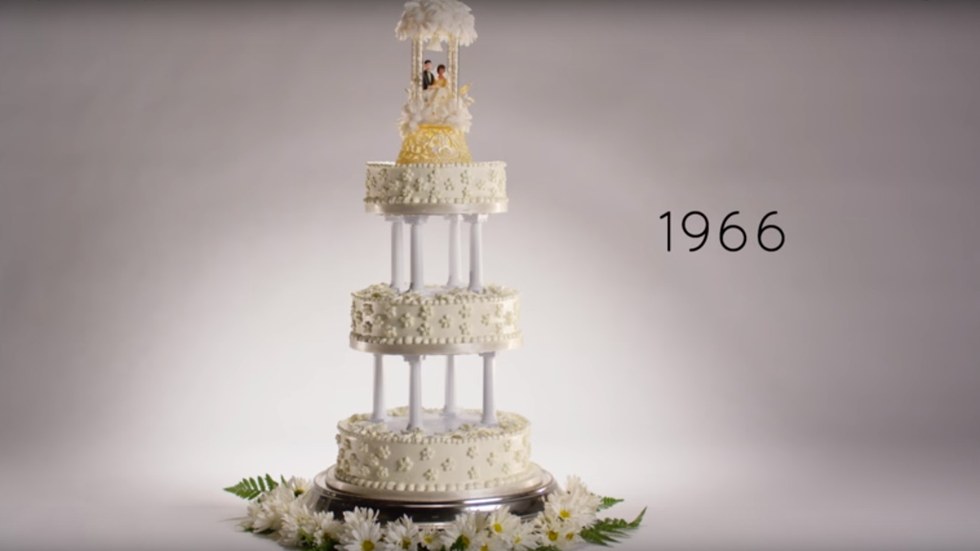 Mode / YouTube
In the 1960s, wedding cakes were suddenly so much taller than previous decades. The taller the cake, the more status you had.
1976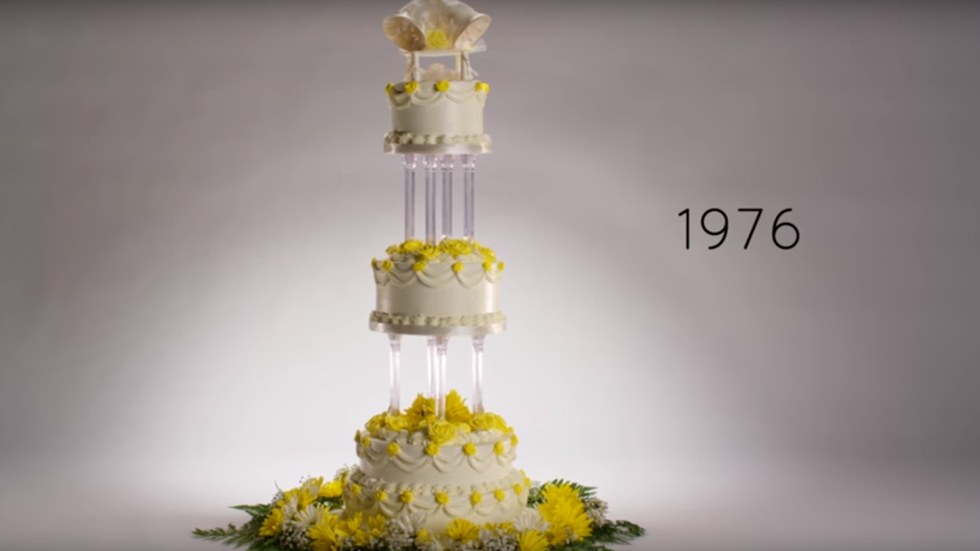 Mode / YouTube
The 1970s were the age of disco, after all. Why not class up the cake with even more buttercream flowers? This trend also ditched the bride and groom toppers for a pair of bells.
1986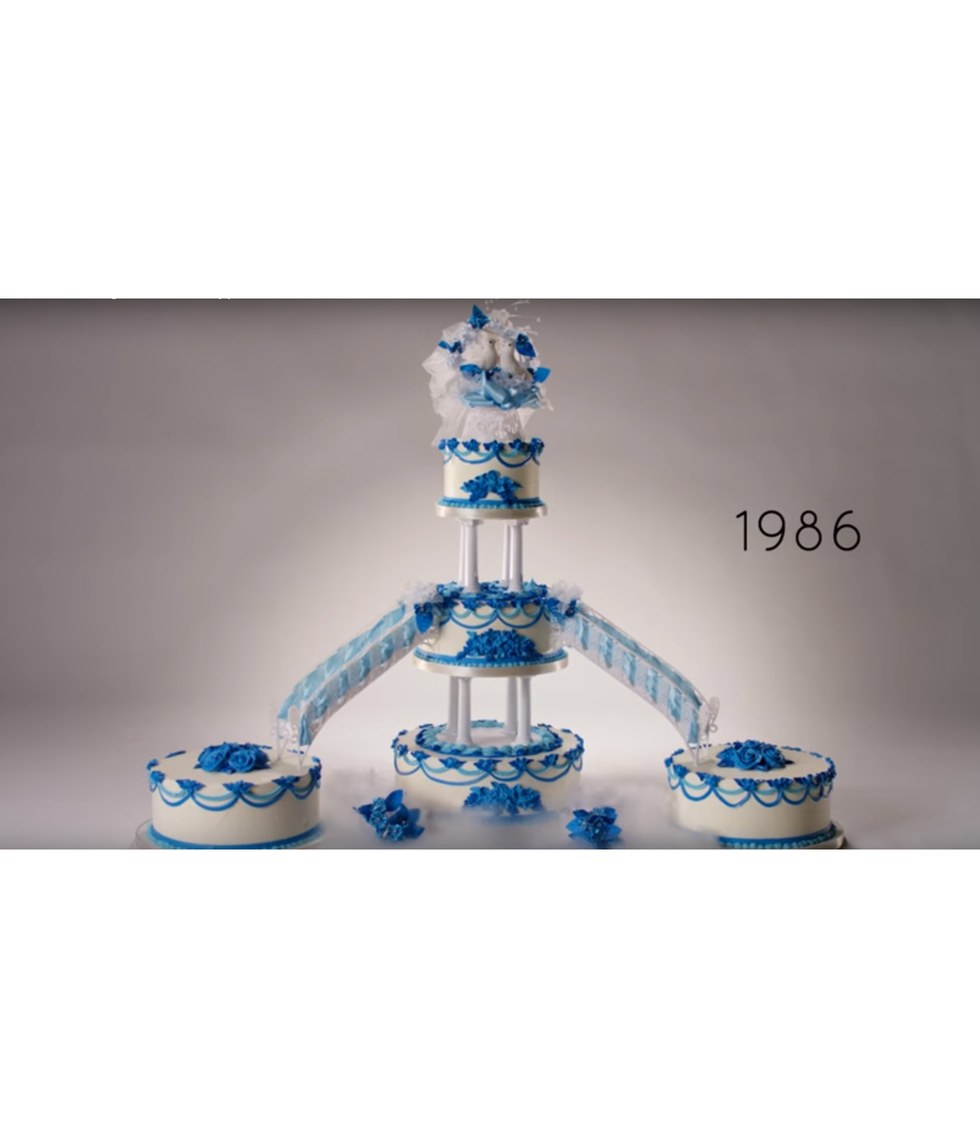 Mode / YouTube
The 1980s took everything to the extreme, both in size, shape and color, and the wedding cakes were no exception. You can bet that all the wedding and bridesmaid dresses were covered in ruffles and poofy sleeves, too.
1996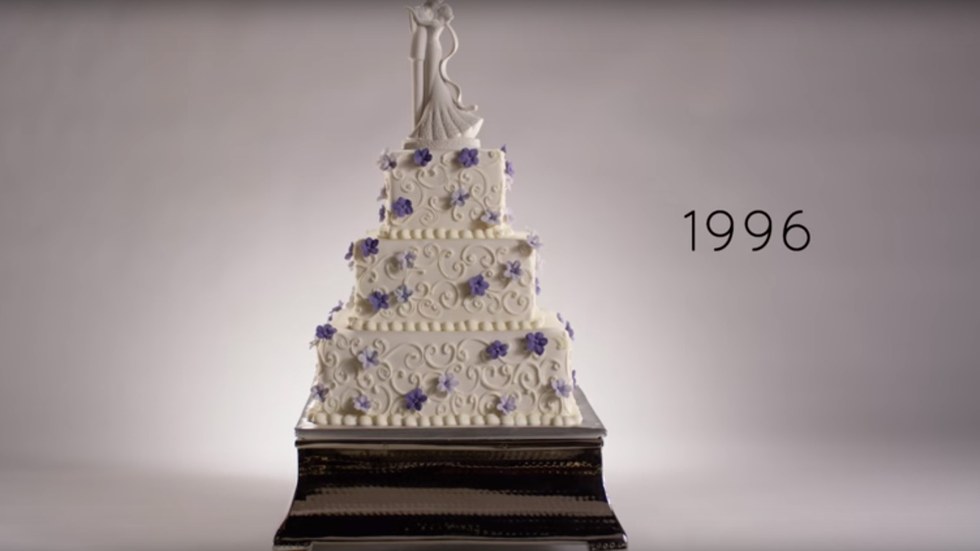 Mode / YouTube
While 1996 wedding cakes were significantly more subdued than a decade before, that doesn't mean they weren't trying something new, hence the square tiers.
2006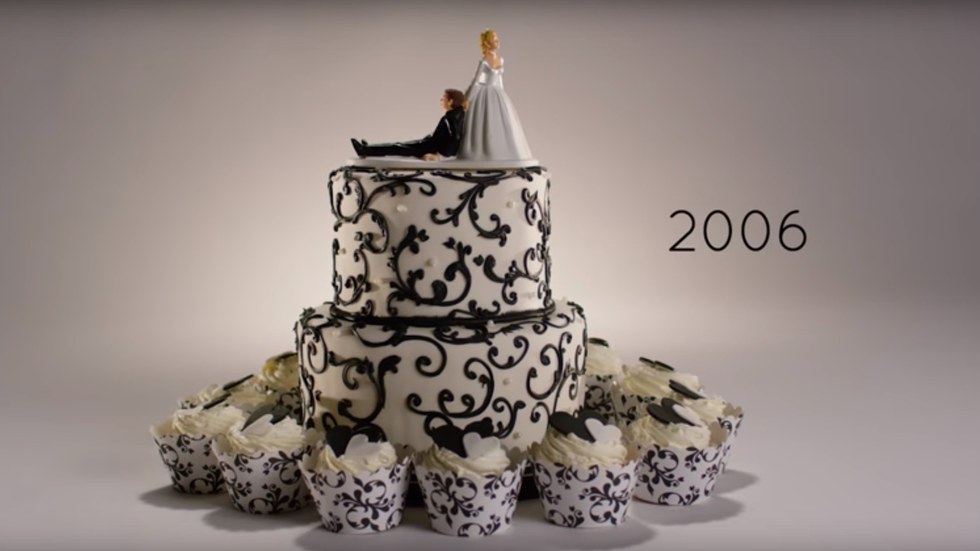 Mode / YouTube
Whimsical cakes were all the rage in 2006. People didn't care about that classic white wedding cake anymore. Not only that, but the bride and groom often fed cupcakes to their guests and kept the tiers to themselves.
2016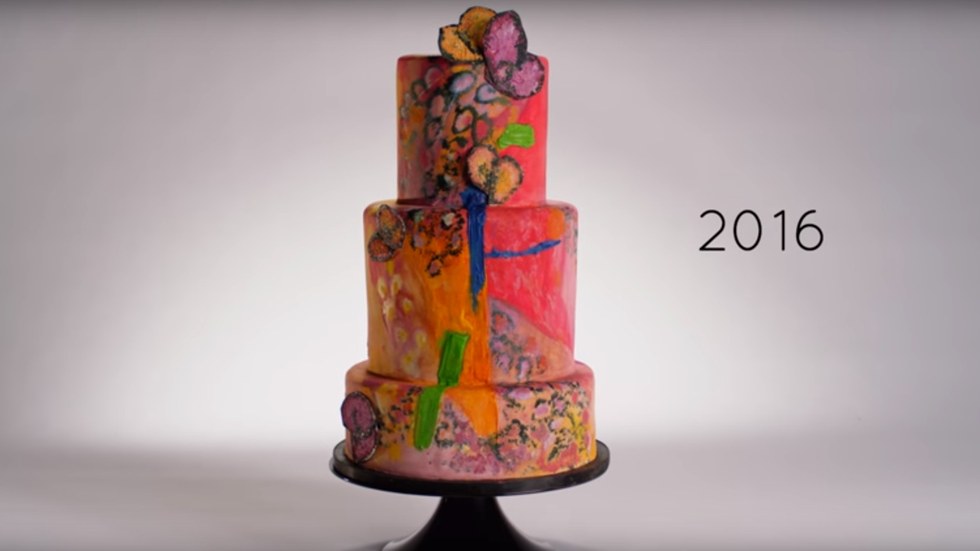 Mode / YouTube
If you're completely surprised and confused by Mode's idea of a 2016 wedding cake, you're not alone. The comments on their video are stacked with people who have no idea what they're looking at.
100 Years Of Wedding Cakes And Toppers
Admit it: Some of those older cakes look way better than the trends from recent decades. You might want to watch Mode's video for inspiration for your own wedding.
Subscribe To Our Newsletter